Event type : Exhibitions, Mini Concert, Workshops
Get A Free Quote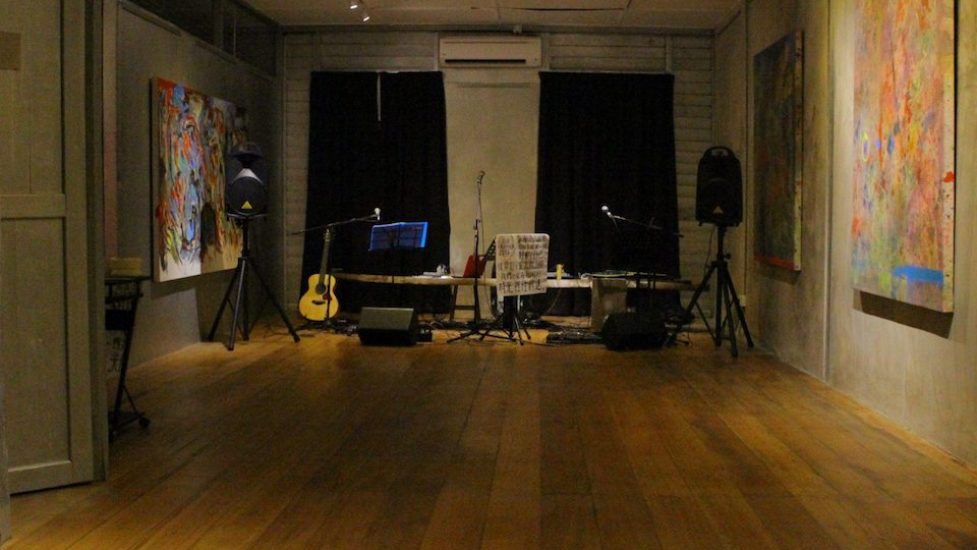 90 Degrees Cafe Kuantan
Built upon a refurbished wooden grocery store, 90 Degrees Cafe Kuantan, also known as 90 Degrees Cafe & Art, is an artsy haven for coffee lovers and people who are just looking for a place to sit back and relax. While the most visible part of 90 Degrees Cafe Kuantan is its cafe space on the ground floor, a beautifully simple community event space is just a flight of stairs away!
Event Venue
90 Degrees Cafe Kuantan is a unique two-storey event space with a cafe on the bottom floor and a community event space on the top floor. Its soaring ceilings, well preserved wooden structure and grey cement walls give it an aura of artistic creativity that is just waiting to be discovered. A smoking area is also available for use.
Events
90 Degrees Cafe Kuantan is an artsy-fartsy cafe and community event space that is great to use for so many types of events such as a birthday party, bridal shower, baby shower, tea party, engagement party, proposal, mini concert, film screening, workshop, art installation, showcase or even a mini bazaar. 90 Degrees Cafe Kuantan is able to accommodate events of up to 100 pax.
Location
Located in the heart of the Air Putih neighbourhood, 90 Degrees Cafe Kuantan is situated within the Kuantan town. 90 Degrees Cafe Kuantan is easily accessible from Japan Beserah or Jalan Semambu. Public parking spaces are available along the street and in the surrounding area.
Address:

B-882, Jalan Air Putih,
Taman Imbi,
25300, Kuantan,
Pahang,
Malaysia
Get A Free Quote