Event type : Alumni Party, Baby Shower, Bazaar, Birthday Party, Dinner Party, Full Moon Party, Gathering, Kids Party, Meet Ups
Get A Free Quote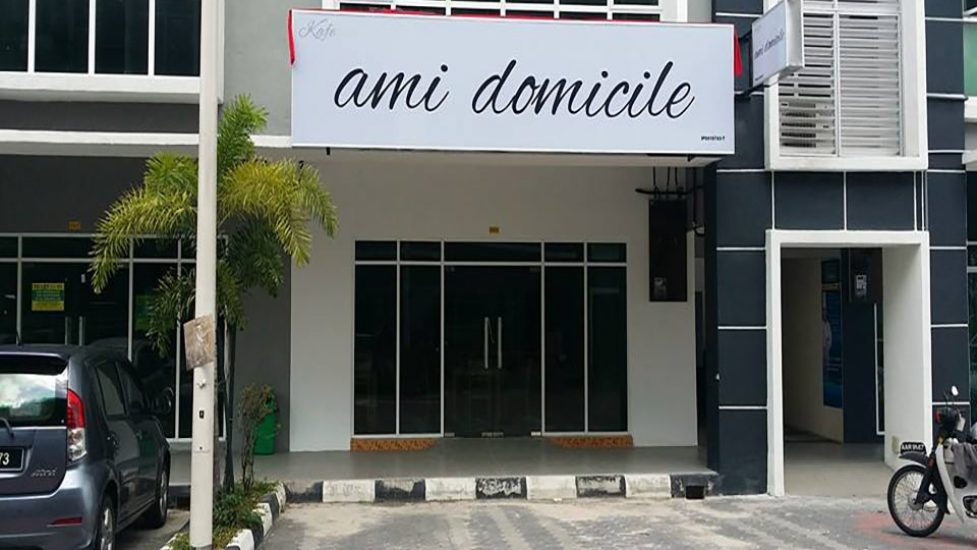 Ami Domicile Ipoh
Established in November 2014, Ami Domicile Ipoh started their event space with an interesting name, with "domicile" being associate with "home" – possibly with the purpose of making guests feel like they are home with simple atmosphere and quaint dishes. In line with their simple and humble concept, their menu has plenty of varieties ranging from pasta, fish & chips, sandwiches and of course, scrumptious yet appealing desserts. Guests can assure to be satisfied with the fresh cuisine and service here at Ami Domicile Ipoh.
Event Space
Ami Domicile Ipoh present themselves as a modern yet humble event space. Sometimes, less is more. They showed the impression from the signboard to the interior, everything is just simple with no fancy or crazy decoration. Wooden furniture and attractive hanging lights, the space gives out a really an enjoyable and warm vibe to it.
Events
Ami Domicile Ipoh caters small events as they only offer indoor seating only. The well-designed event space is suitable to host a birthday party, farewell party, tea party, meet-up, anniversary dinner, as well as cosy gatherings with family and friends. It can accommodate events up to 50 pax.
Location
Ami Domicile Ipoh is located at Soho Ipoh next to Sam Tet School, and neighbouring shop lot Stan & Brew. The event space is also opposite Nam Heong Food Court and that makes it very accessible in the city. The parking spaces are available around the area on the streets.
Address:

Block C-G-6, Soho Ipoh,
Jalan Sultan Iskandar,
30000, Ipoh,
Perak,
Malaysia
Get A Free Quote