Event type : Birthday Party, Gathering
Get A Free Quote
Annalakshmi Penang
Annalakshmi Penang is a garden themed vegetarian restaurant housed in the Temple of Fine Arts on Babington Avenue. The bungalow has a space to seat up to 350 pax in a simple yet comfortable setting. Annalakshmi operates in 4 countries and is the income generating business that sustains the artistic and charitable activities of the Temple of Fine Arts.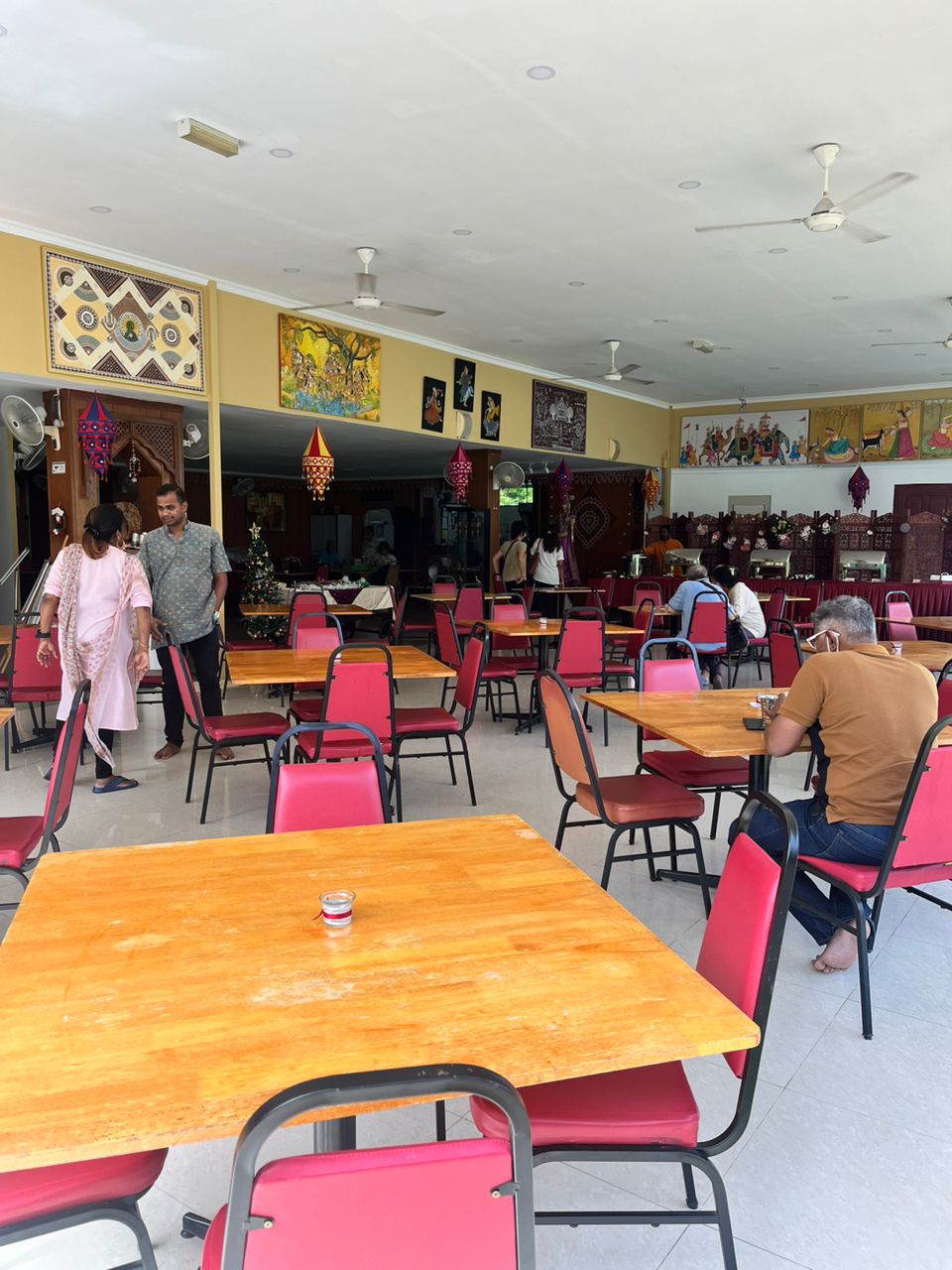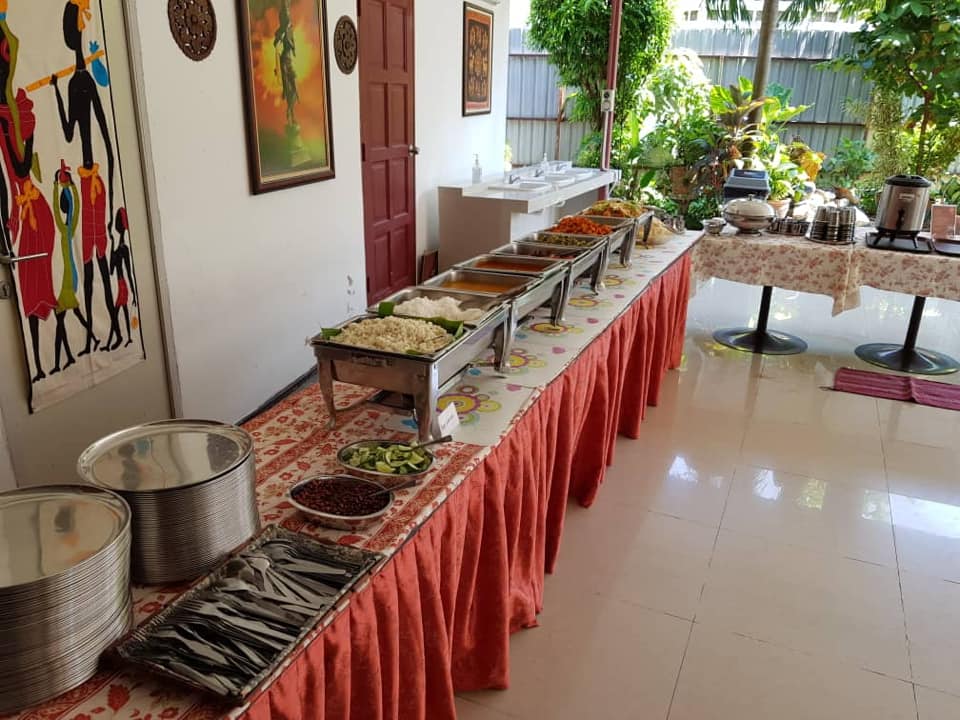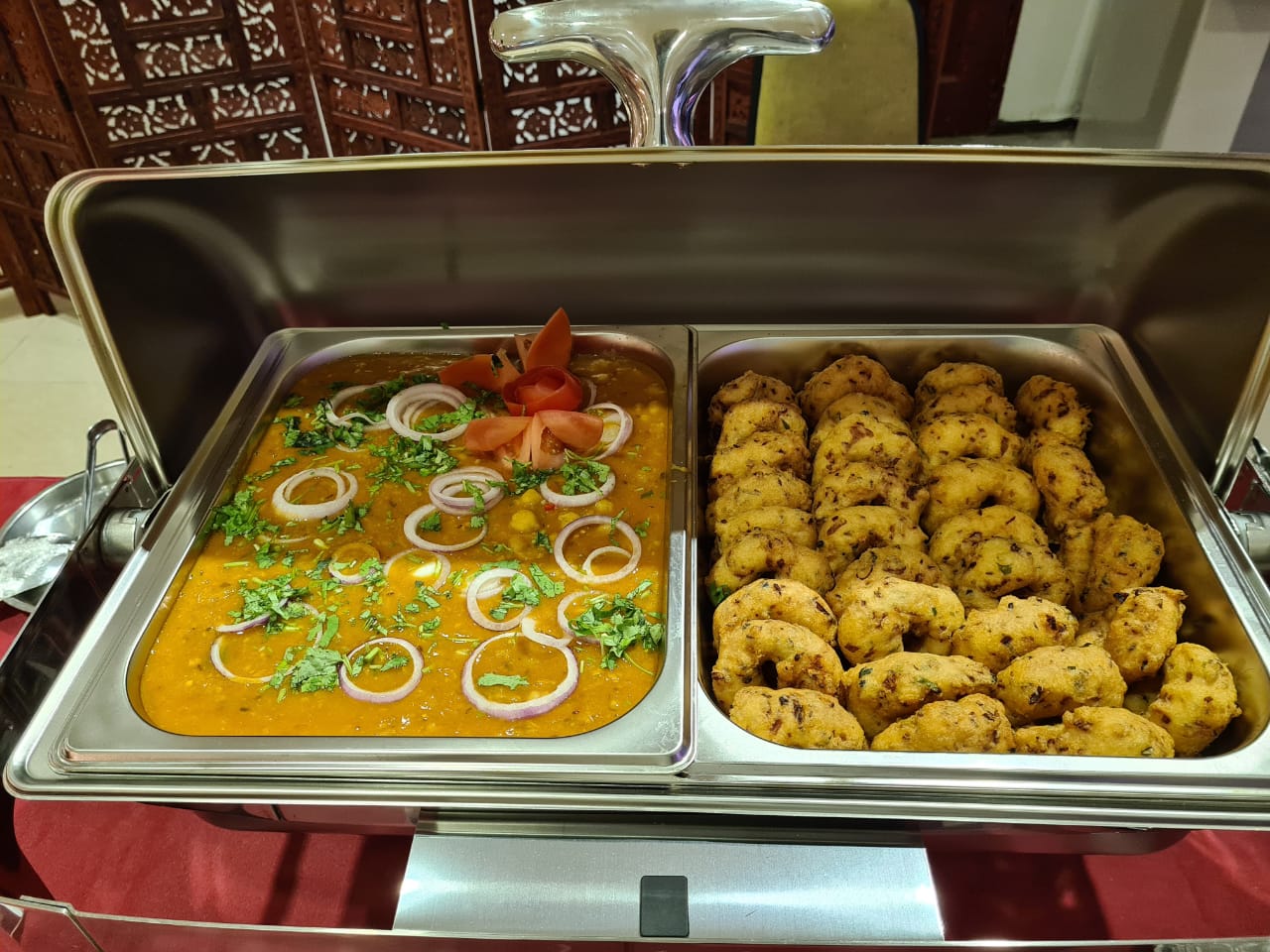 Vegetarian Cuisine
Annalakshmi Penang serves an array of delectable dishes that reflects the ancient lore of Indian arts and culture. This is a restaurant where vegetarian dining is a cultural experience.
Buffet Menu Options
Malaysian + Indian Combo Menu
Menu 1 – A
RM35 per pax
(minimum 50 pax)
Ginger lime
Samosa with mint chutney
Pumpkin soup
Mushroom briyani
Dum aloo
Mix veg subji
Taufu manchurian
Mint & coriander prata
Dal maharani
Cashew & peanut barfi / coconut ladoo
Chips
Masala / serai ginger tea
Menu 1 – B
RM35 per pax
(minimum 50 pax)
Tomato rice
Dalcha
Peas prata
Dal makhni
Meal maker potato perattal
Stuffed taufu salad
Manchow soup
Coloured chips
Pulut
Mini samosa
Mango lassi
Menu 2 – A
RM42 per pax
(minimum 50 pax)
Mint lime juice
Tomato soup
Onion pakora/cabbage pakora
Phulka roti
Dal fry
Paneer & mix veg curry/dal
Gobi manchurian
Bisibela bath/veg briyani
Cucumber raita
Curd rice
Pickle
Appalam
Pineapple kesari
Coffee
Menu 2 – B
RM42 per pax
(minimum 50 pax)
Ginger serai juice
Cauliflower cheese soup
Aloo capsicum pakora
Plain kulcha
Palak paneer/kofta gravy
Dal rajma/kabuli channa
Chili 65 (veg)
Gajjar pulao/herbal pulao
Onion tomato raita
Curd semiya
Pickle
Appalam
Moong dal kheer/channa dal kheer/green gram kheer
Coffee
Menu 2 – C
RM42 per pax
(minimum 50 pax)
Soup
Saffron and fruit pulao
Paneer tikka masala
Spinach florentine
Cauliflower manchurian
Banana raita
Kebab (mix veg with peanut sauce)
Fruit jelly and custard
Masala puri
Potato bhaaji
Chips
Curd semiya
Pickle
Coffee
Events
Annalakshmi Penang is suitable to host gatherings, company lunches or a birthday party. It's a great place to host casual events.
Location
Annalakshmi Penang is located near a quiet corner of Georgetown. The restaurant is located near the Penang General Hospital so finding this place should not be hard for most Penangites.