Arabian Nights Johor Bahru
Event type : Birthday Party, Dinner Party, Gathering
Get A Free Quote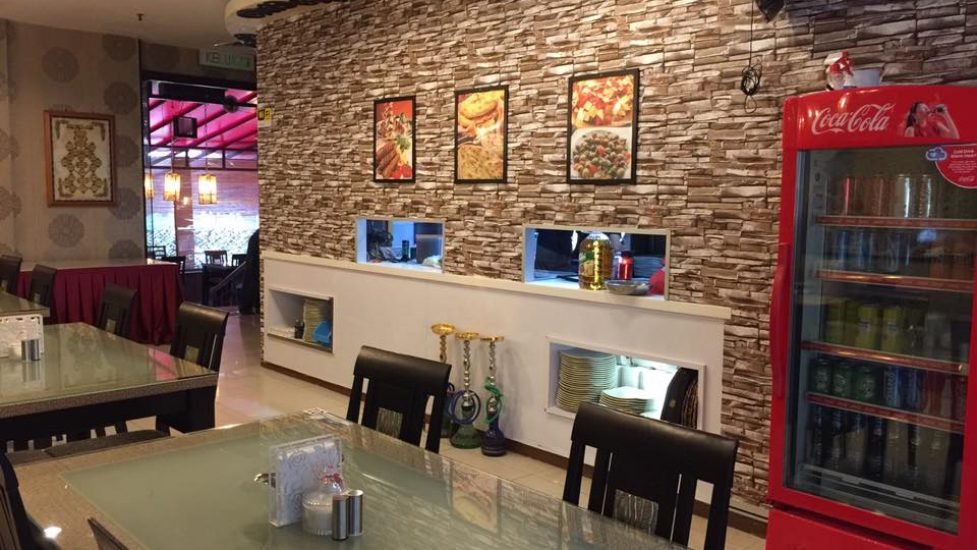 Arabian Nights Johor Bahru
Arabian Nights is one place that got all promosing reviews from the customers. From the food to the price to the service, it seems that this place have captivated the customer, as how Jasmine have done to Aladdin. It is not surprising, as very little could go wrong with arabic food. Their fragrant, flavorful and vibrant rice, tender yet juicy meat and lamb, traditional roti dipped in creamy hummus, oh yums (yes, yum with an 's' cause theres just so much yummyness in this restaurant). Hihi
If you are planning an event at this event space, we advise you to just warn your guests to not eat at least 4 hours before the party, gotta keep some food space for they will come to feast. 😀
Event Space
Befitting to its name, Arabian Nights Johor Bahru has a simple middle eastern decor with comfortable chairs and tables. There is also a hint of malay art and design with the use of color, some of the walls are of decorative bricks and there are wall art of the food serve in the restaurant. There are indoor and outdoor space that could comfortably seat around 100 pax. The outdoor space will make you feel as if you have been transported to a tent in a middle east desert.
Events
Arabian Nights Johor Bahru is suitable for you to host events such as birthday party, gatherings, children party and so much more. This event space will surely makes your guests high on food with the taboulleh, lamb mandy or falafel.
Location
Arabian Nights Johor Bahru is located at Level 1 Plaza Pelangi Johor Bahru. This event venue is located within a plaza with ample parking space available.
Address:

1.02 Ground Floor, Jalan Kuning,
Taman Pelangi,
80400 Johor Bahru,
Johor,
Malaysia
Get A Free Quote