Event type : Birthday Party, Gathering
Get A Free Quote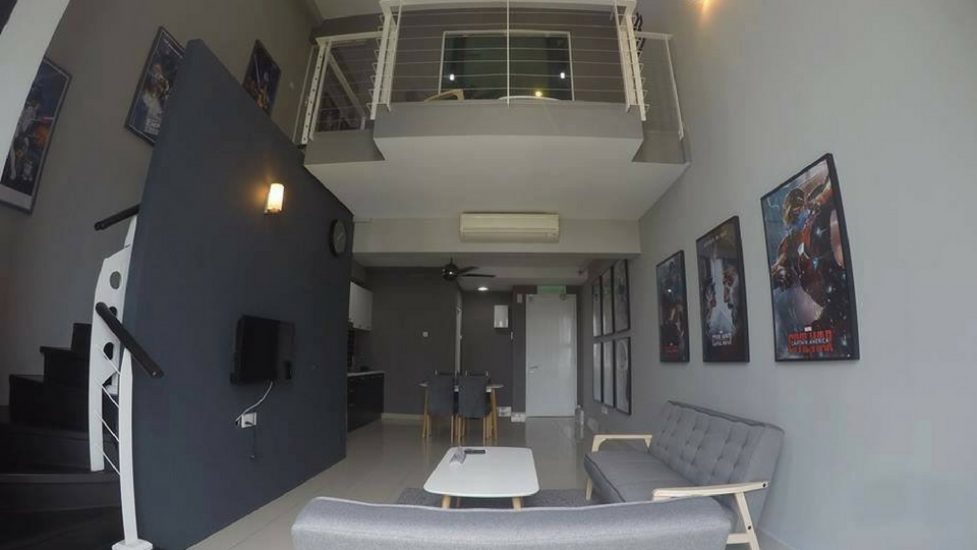 The Avenger Theme House
The Avenger theme house is a unique event space for you to celebrate your life event with the heroes! The house would make you feel like you are in a safehouse partying and what better way to spice up the party than to suit up. This space is not just for the Avengers' fan, it is also perfect for all movie lovers if you have guest that would like to be the Terminator instead of Iron Man or Jack & Rose from the Titanic. This party venue is definitely no place for any Loki party (geddit, geddit? :D).
Event Space
The Avenger theme house is an economic duplex suite (840 sq feet) with super high ceiling that offers you panorama view of Kuala Lumpur. The apartment could hold 30 guest for a fun intimate celebration.
Events
The Avenger Theme House is suitable to host any family event, birthday party or even a gathering among friends. This apartment would be your key for a Thor-baik party (yeap, we did it again! ).
Location
The Avenger Theme House is located at Scott Garden on Jalan Kelang Lama. It can be reached via the New Pantai Expressway or through Jalan Kuchai Lama. Cheap and ample parking is available within Scott Garden.
Address:

Scott Garden, 289 Jalan Klang Lama,
58000 Kuala Lumpur,
Malaysia
Get A Free Quote