Event type : Baby Shower, Birthday Party, Cocktail Party, Corporate Dinner, Corporate Party, Dinner Party, Full Moon Party, Gathering, Meet Ups, Product Launch
Get A Free Quote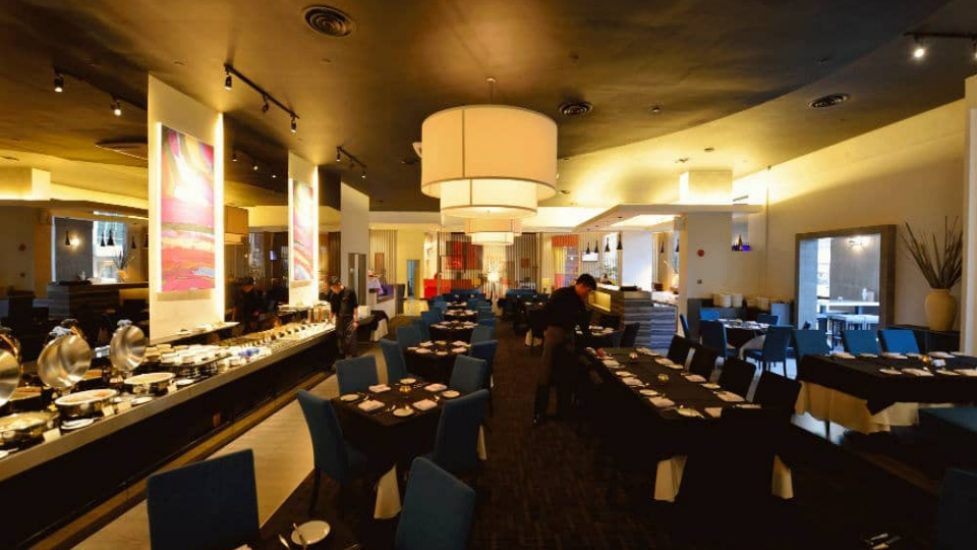 Carvery Restaurant
Carvery Restaurant is a restaurant, bar and event venue in the luxurious Abell Hotel which sits in the busy central part of Kuching. First opening its doors in September 2000, Carvery Restaurant was the very first eatery in Sarawak to implement the Brazilian 'churrascaria" approach. This means that waiters serve from table to table with skewers of specially seasoned and slow-roasted meats prepared according to the Brazilian barbecue 'churrasco' way. After 15 years of unwavering quality and excellence, Carvery Restaurant now enjoys a string of strong loyal followers who value and trust its uncompromising and consistent food quality. In April of 2011, Carvery Restaurant relocated to Abell Hotel, an official 3 Stars hotel, within Kuching's golden triangle along the Tunku Abdul Rahman Road.
Event Venue
Carvery Restaurant has a recently renovated interior which is now a chic and classy design. Bright lighting and extravagant furnishing complement each other. Carvery Restaurant has a stylish bar area, secluded cosy sofa dining area and a private dining room within the huge dining area inside Abell Hotel. Next to the buffet spread here, a separate counter displays fresh cuts of meat for cooking. The environment here is also elegant but not pretentious and very welcoming. The air-conditioned atmosphere provides optimal comfort while the comfortable furniture lets guests relax further.
Events
Carvery Restaurant is a wonderful venue for hosting private events. Be it formal events of a business nature such as company dinner, cocktail party, product launch or pleasurable celebrations such as birthday party, wedding proposal, family dinner and engagement party, Carvery Restaurant is a perfect choice. Any private events held here can accommodate up to 100 pax.
Location
Carvery Restaurant is located at the Abell Hotel in an accessible and central part of Kuching. Parking lots are amply available for customers to use.
Address:

Abell Hotel,
22 Jalan Tunku Abdul Rahman,
93450 Kuching,
Malaysia

Get A Free Quote