Event type : Annual Dinner, ROM, Wedding Dinner, Wedding Venue
Get A Free Quote
Chakri Palace Skyview Hartamas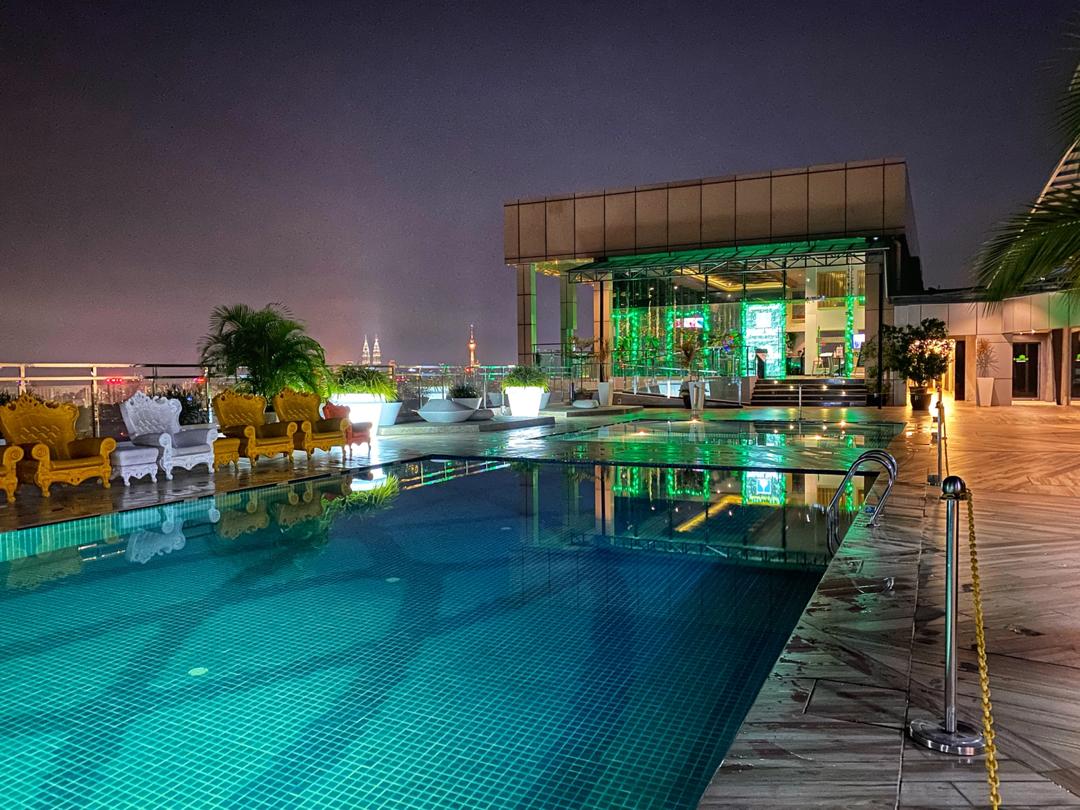 Chakri Palace Skyview Hartamas is a beautiful restaurant located at the highest floor of Dorsett Hotel Hartamas.
Check here for their Buffet Menu or the Set Menu
Please click here for date & time slot availability
CAPACITY
Restaurant Main Area : 70 Pax
Bar Area : 50 Pax
Level M Private Level : 20 Pax
Big VIP Room : 12 Pax
Rama 1 & 2 VIP Room : 6 Pax
*Please half the capacity during RMCO
Main Dining Area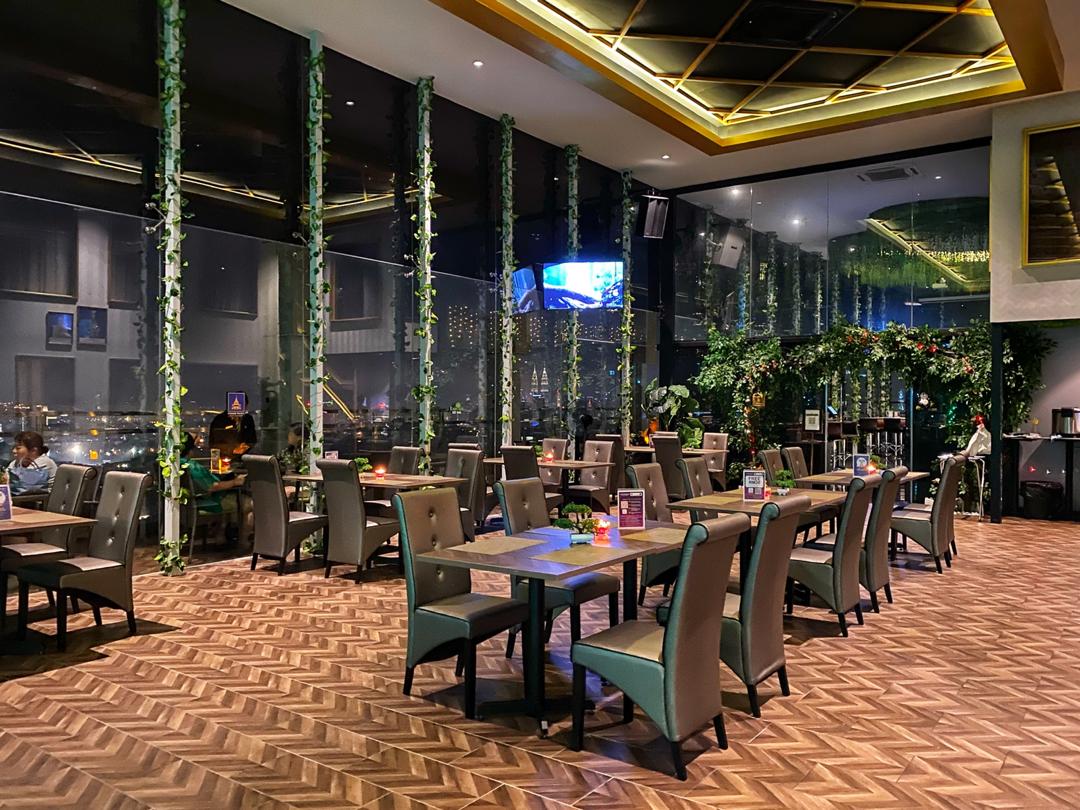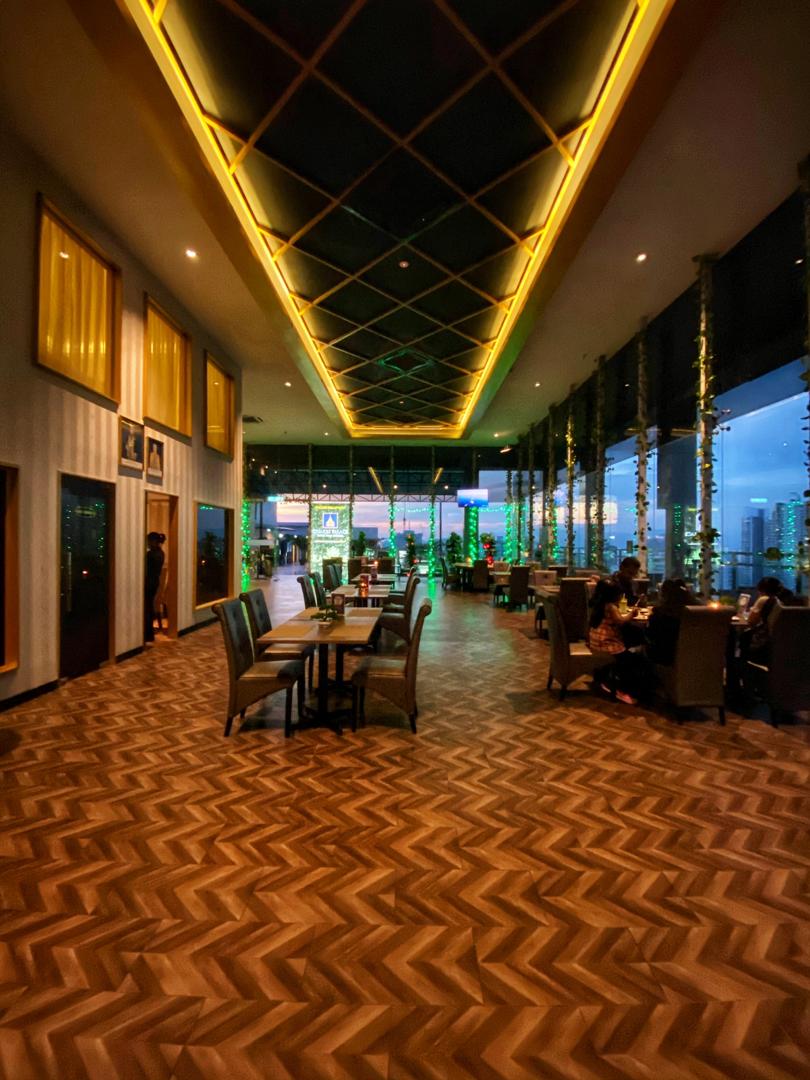 This restaurant event space is known for their finest Thai cuisine. True to its name, Chakri, represents the current ruling royal house of Thailand; Palace allows guests to experience the exquisite taste of Thai cuisine like royalty. Together with a team of award winning Thai chefs including the head cook who was formerly from the Royal Palace, they welcome you to enjoy the best of Thai cuisine with one of the best view in Klang Valley.
Bar Area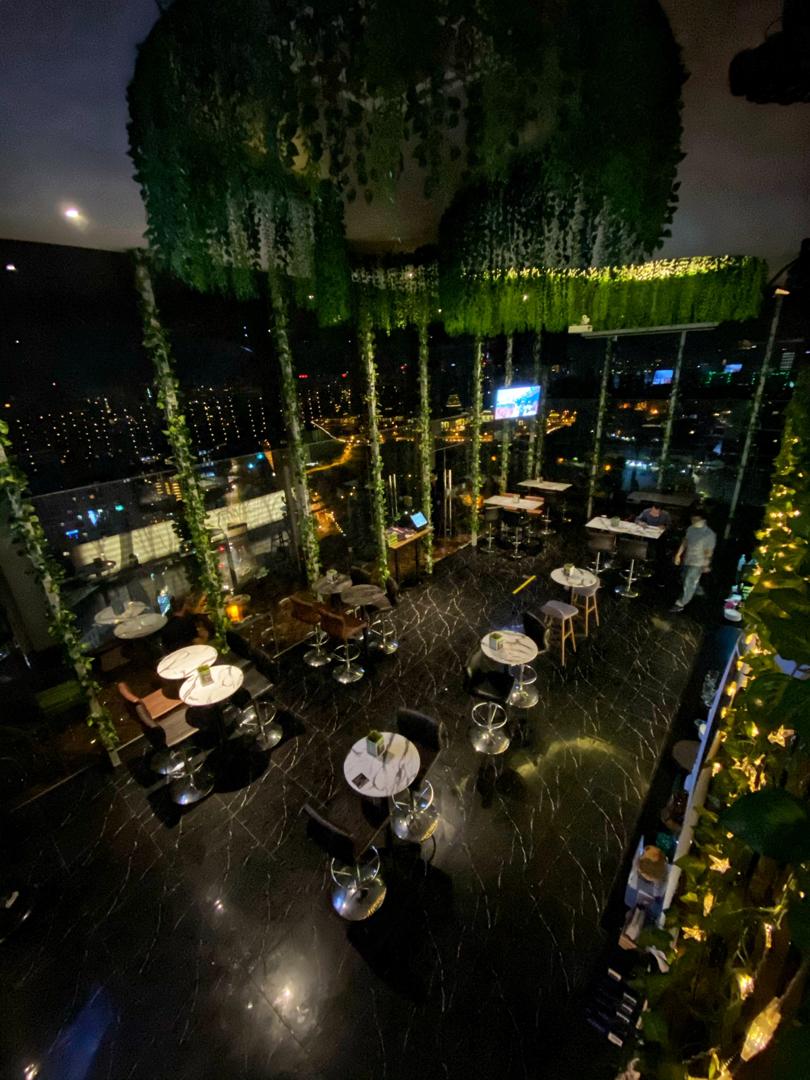 A perfect place to enjoy this beautiful moments with your love one, Families or Friends to witness the sunset before the dinner. Enjoy a spectacular 360° view of the Istana Negara, KL Tower and  KLCC.
Buffet Menu
Buffet Menu A – RM70++ Per Pax
RM81.20 nett per pax
(minimum 50 pax)
Starters
– Thai Fish Cake
– Spring Roll Vege
Salad
– Thai Mango Papaya Salad
Soup
– Tom Yum Seafood Clear
Main Course
– Deep Fried Dory With Samrod Sauce
– Green Curry Chicken
– Stir Fried Squid With Salted Egg
– Sautéed Chicken With Cashew Nut
– Organic Mixed Vege
– Chakri Steamed Rice
Dessert
– Red Ruby Water Chestnut
– Chakri Mixed Fruit's
Drinks
– Mango Juice
– Iced Lemon Tea
Buffet Menu B – RM80++ Per Pax
RM92.80 per pax
(minimum 45 pax)
Starters
– Mieng Kham
– Thai Fish Cake
– Spring Roll Vege
Salad
– Thai Mango Papaya Salad
– Egg Salad
Soup
– Tom Yum Seafood Clear
Main Course
– Deep Fried Dory With Samrod Sauce
– Green Curry Chicken
– Stir Fried Squid With Salted Egg
– Traditional Pandan Chicken
– Kailan Salted Fish
– Chakri Steamed Rice
Dessert
– Red Ruby Water Chestnut
– Chakri Mixed Fruit's
Drinks
– Mango Juice
– Lemongrass Honey
Buffet Menu C – RM95++ Per Pax
RM110.20 nett per pax
(minimum 40 pax)
Starters
– Mieng Kham
– Thai Fish Cake
– Spring Roll Vege
Salad
– Thai Mango Papaya Salad
– Egg Salad
Soup
– Tom Yum Seafood Clear
Main Course
– Deep Fried Seabass With Samrod Sauce
– Green Curry Chicken
– Stir Fried Squid With Salted Egg
– Traditional Pandan Chicken
– Kailan Salted Fish
– Taufu With Mushroom
– Chakri Steamed Rice
Dessert
– Red Ruby Water Chestnut
– Mango Sticky Rice
Drinks
– Orange Juice
– Lemongrass Honey
Set Menu
Served in Sharing Platters
Set Menu A – RM85++ Per Pax
RM98.60 nett per pax
(minimum 20 Pax)
Appetizer
– Mieng Kham
Salad
– Thai Mango Salad with Catfish
Soup
– Tom Yum Seafood Red/Clear
Main Course
– Steamed Seabass with Lime
– Green Curry Chicken
– Stir Fried Squid Salted Egg
– Traditional Pandan Chicken
– Kailan Salted Fish
– Steamed Rice
Dessert
– Chakri Mixed Fruits
Drinks
– Lemongrass Honey
– Iced Lemon Water
Set Menu B – RM95++ Per Pax
RM110.20 nett per pax
(minimum 15 Pax)
Appetizer
– Mieng Kham
– Thai Fish Cake
Salad
– Thai Mango Salad with Catfish
Soup
– Tom Yum Seafood Red/Clear
Main Course
– Deep Fried Seabass with Samrod Sauce
– Green Curry Chicken
– Sweet & Sour Shrimp
– Chakri Roasted Duck with Coffee Sauce
– Organic Mixed Vege
– Steamed Rice
Dessert
– Mango Sticky Rice
Drinks
– Lemongrass Honey
– Iced Lemon Water
Set Menu C – RM105++ Per Pax
RM121.80 nett per pax
(minimum 10 Pax)
Appetizer
– Mieng Kham
– Thai Fish Cake
Salad
– Thai Mango Salad with Catfish
Soup
– Tom Yum Seafood Red/Clear
Main Course
– Deep Fry Seabass with Samrod Sauce
– Green Curry Chicken
– Crispy Soft-Shell Crab with Yellow Curry Sauce
– Traditional Pandan Chicken
– Broccoli Mushroom
– Steamed Rice
Dessert
– Mango Sticky Rice
Drinks
– Lemongrass Honey
– Iced Lemon Water
Availabilitiy & Rates
Bar Area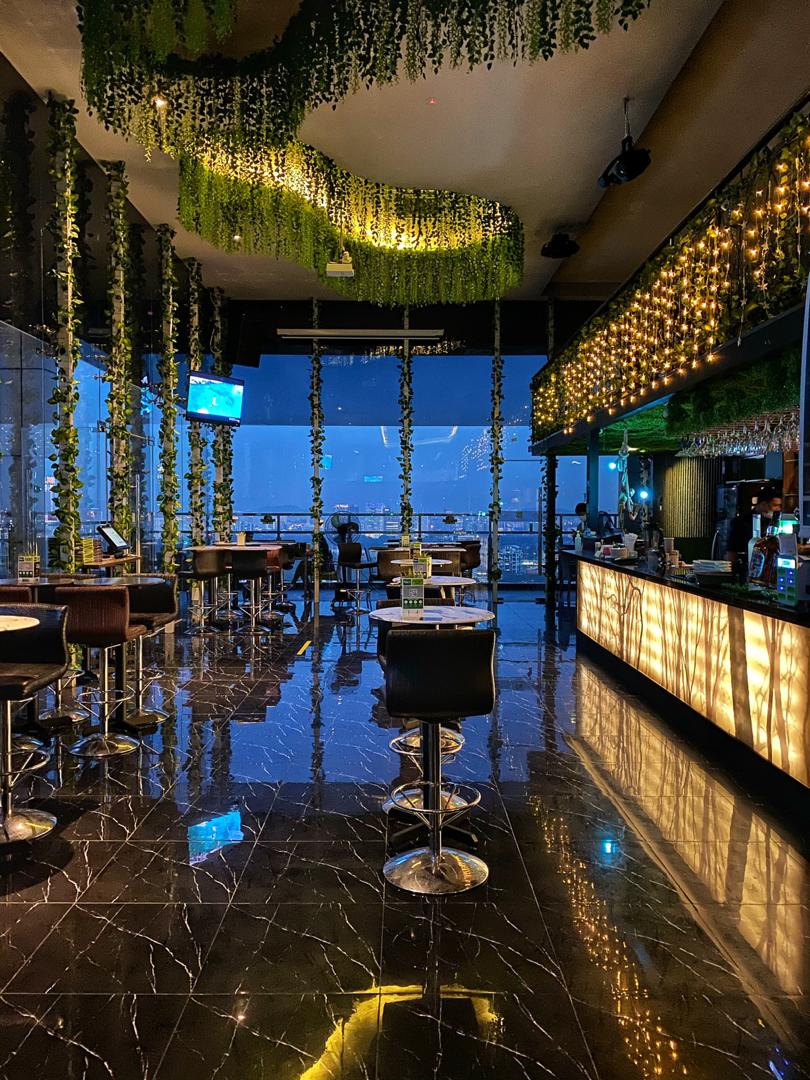 Rama 1 & 2 VIP Room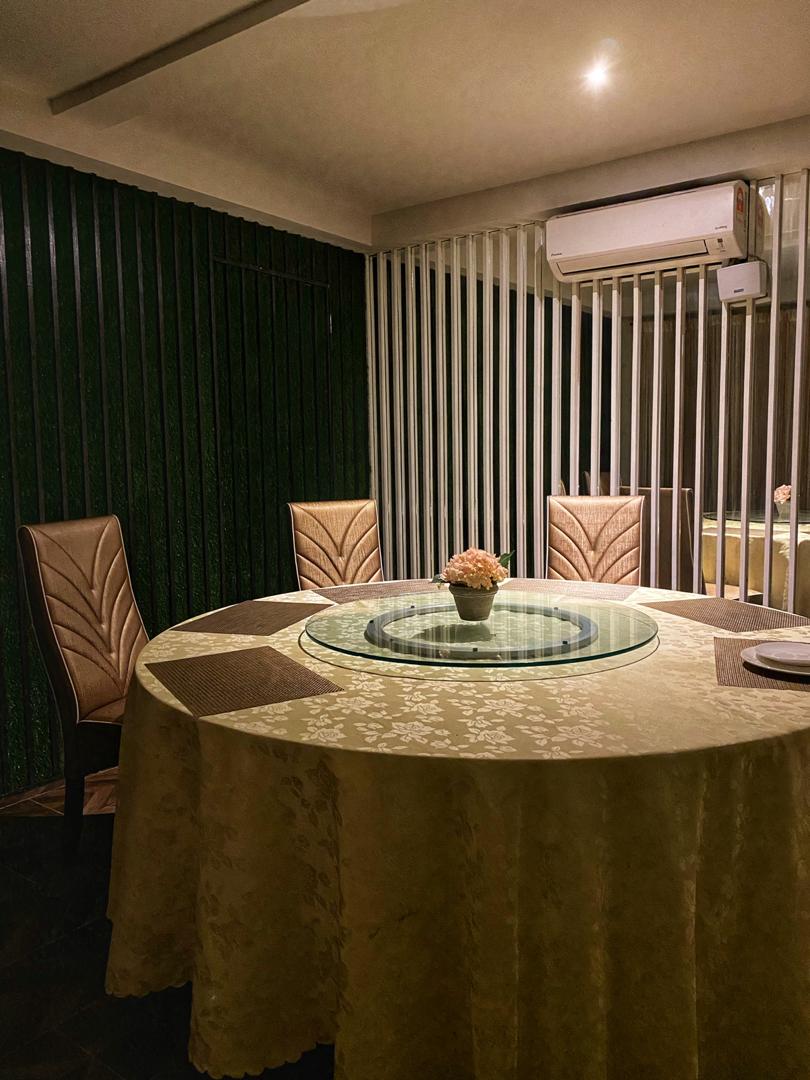 The Big VIP Room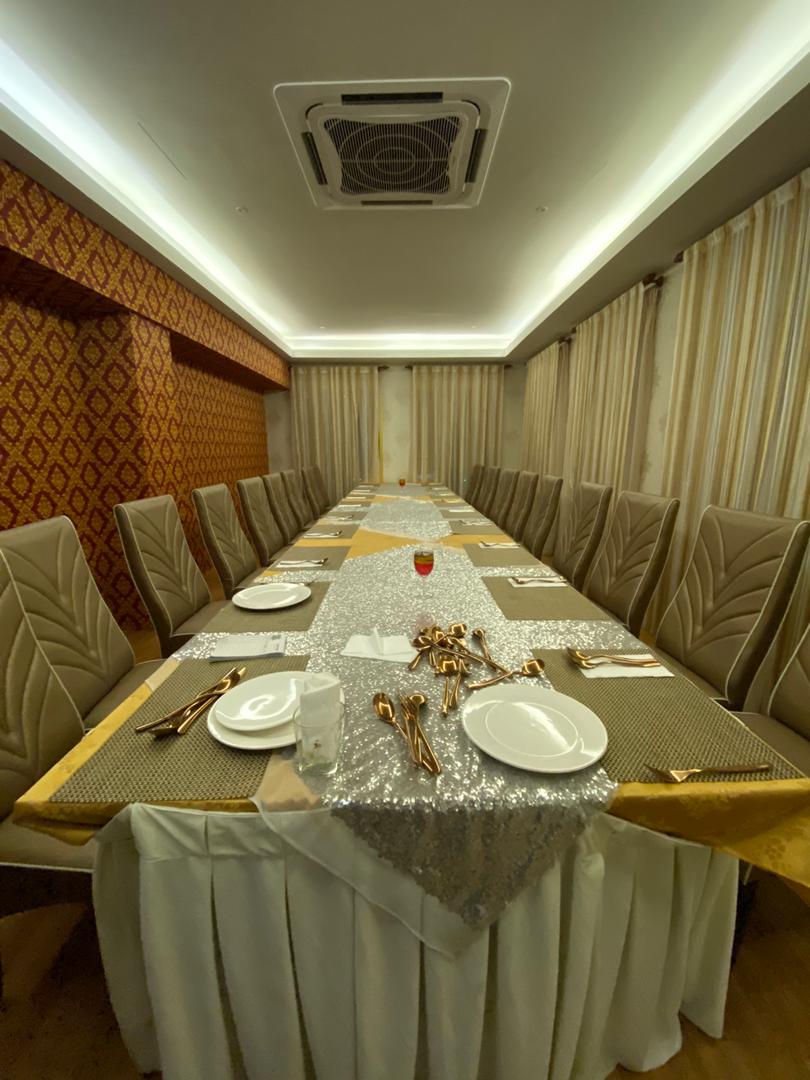 Level M Private Level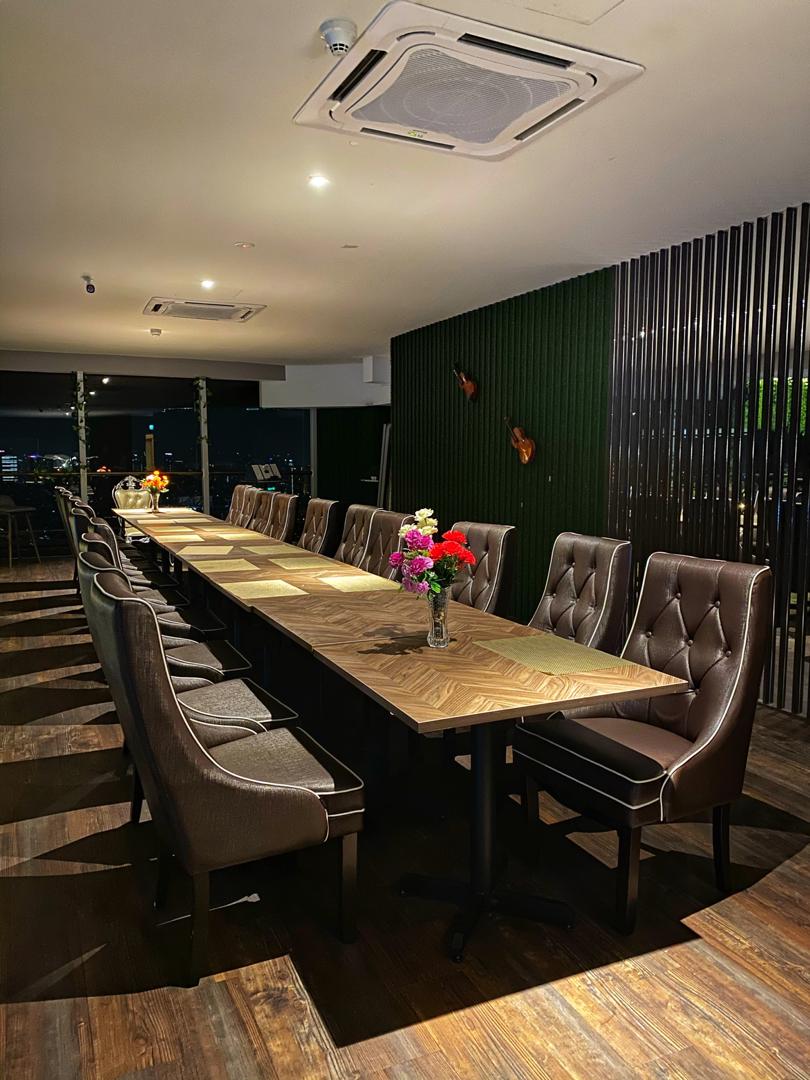 Events
Chakri Palace Skyview Hartamas is a 70 pax restaurant event space that is surounded by breath taking view with their high ceiling glass wall. This place is perfect for event such as wedding, annual dinner, birthdays and is especially the perfect place to remember your event during sunset
Private Karaoke Room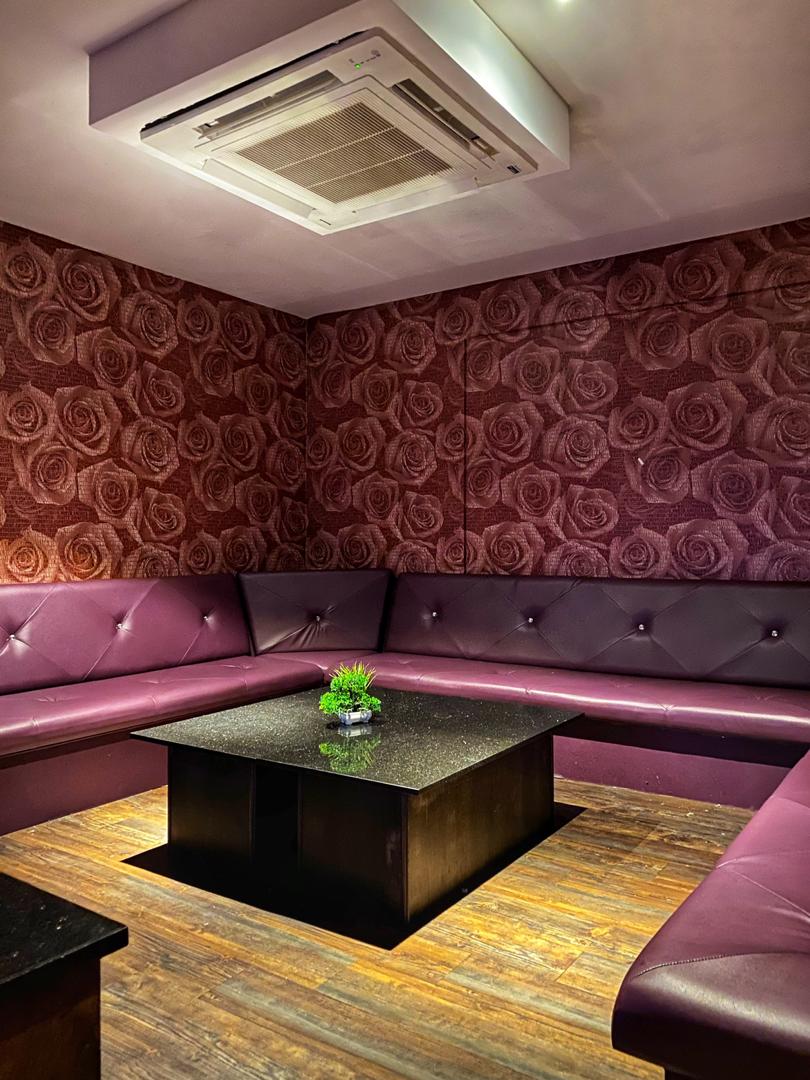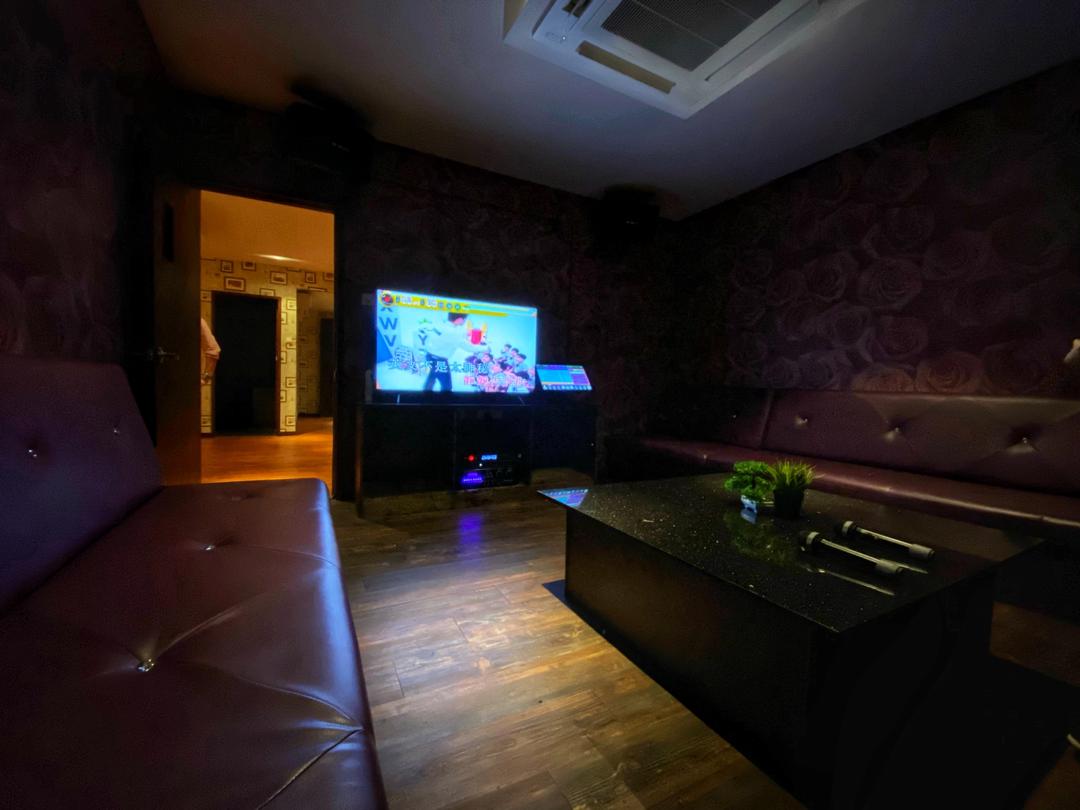 Location
Chakri Palace Skyview Hartamas is located at Bukit Damansara, at the top of Dorsett Hartamas opposite Hartamas Shopping Center. There are parkings within the building
Address:

Bukit Damansara,
50490 Kuala Lumpur,
Federal Territory of Kuala Lumpur

Get A Free Quote