Event type : Gathering, Meet Ups, Tea Party
Get A Free Quote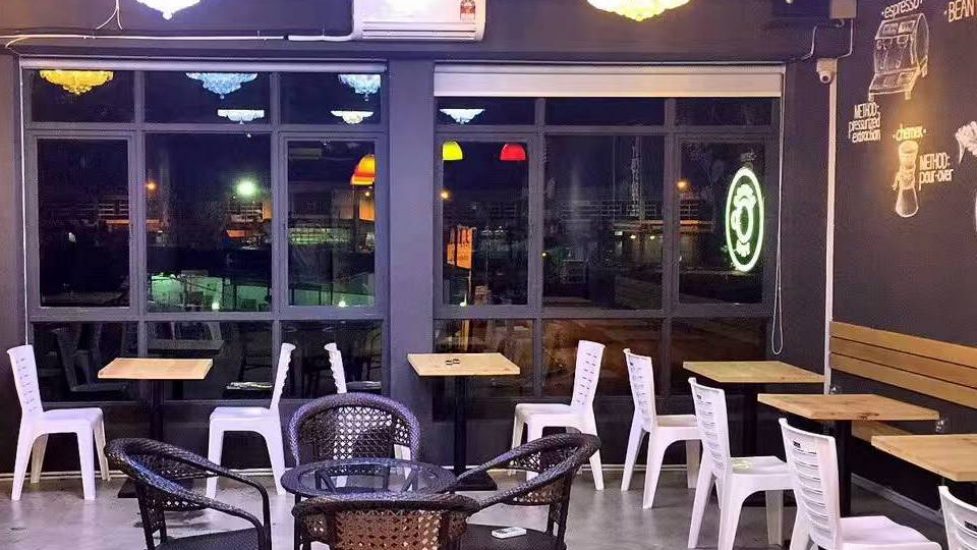 Coffee Way Sibu
A little haven hidden in Ulu Sungai Merah, Coffee Way Sibu aims to be a relaxing hideout for coffee, tea and pastry lovers of all ages. The staff behind Coffee Way Sibu hopes to only serve their guests to the best of their abilities, so that palates are always satisfied and happy after a visit to Coffee Way Sibu.
Event Venue
With its clean black walls, chalk drawn designs and large window panes, Coffee Way Sibu has a sleek and open design vibe to it. It is furnished with wooden tables and plastic chairs that can easily be rearranged to any setting your event requires. It is located on the 1st floor, therefore only being to be able to accommodate indoor seating.
Events
Coffee Way Sibu is a modern cafe event space with indoor seating only. This event space is suitable to host a number of different events such as a birthday party, baby shower, tea party, corporate talk, training session, corporate workshop, gathering or meet-up with friends and family. It can accommodate events of up to 45 pax.
Location
Located in Sibu, Coffee Way Sibu is situated on the 1st floor of its shop lot. In order to access the event space, you would need to climb up a flight of stairs. Public parking spaces are also available along the street.
Address:

Coffee Way Sibu,
5, 1st Floor,
Ulu Sungai Merah 35B2,
96000, Sibu,
Sarawak,
Malaysia
Get A Free Quote