Craftsmen Cafe Aman Suria
Event type : Birthday Party, Gathering, Meet Ups, Reunions, Tea Party
Get A Free Quote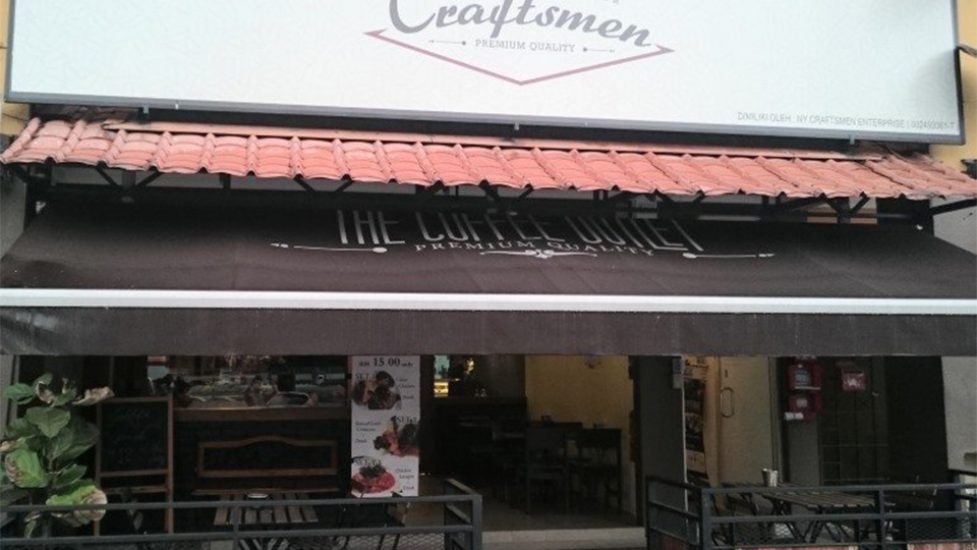 Craftsmen Cafe Aman Suria
Craftsmen Cafe Aman Suria is an independently owned coffee specialist that serves excellent coffee and delicious meals. They are a multi cuisine cafe event space suitable for brunch, tea, and dinner. You can drop by to enjoy an all-day breakfast, sandwiches, main courses like the Olive Lamb Shoulder, pasta or even some sweet mouth-watering waffles served in generous portions and at affordable prices. Craftsmen Cafe Aman Suria build its reputation as The Coffee Maker as they serve many black, white, decaffeinate, or even flavoured coffee that will surely fix your craving for some good cup of joe. Craftsmen Cafe Aman Suria has fine wood features in its interior, giving off a rustic and chill vibe. The event space is quiet, with subtle background music for those looking to relax and enjoy a good cup of coffee or even catch up on some work.
Event Venue
Craftsmen Cafe Aman Suria has a relaxed environment with comfortable furniture like sofas to lounge in. Live performances are also held in the event space on a small stage to keep in line with the relaxed vibe of the event space. Craftsmen Cafe Aman Suria also ensures to provide excellent hospitable service to meet your needs not just in their food and beverage, but also in their service. Their group of staff is warm and inviting so you'll always feel comfortable at Craftsmen Cafe Aman Suria.
Events
Craftsmen Cafe Aman Suria has both indoor and outdoor seating. It is suitable for events like a birthday party, festive celebration, corporate event, gathering, as well as a casual get together with friends and family for events up to 40 pax.
Location
Craftsmen Cafe Aman Suria is situated at Aman Suria, facing the main road of Jalan Bukit Mayang Emas. There is ample parking for all customers by the town council which only costs 60 cents per hour.
Address:

B-G-20, Jalan PJU 1/43, Aman Suria, 47301, Petaling Jaya, Selangor, Malaysia
Get A Free Quote