Event type : Annual Dinner, Annual General Meeting (AGM), Association Dinners, Association Meetings, Awards Night, Wedding Dinner, Wedding Venue
Get A Free Quote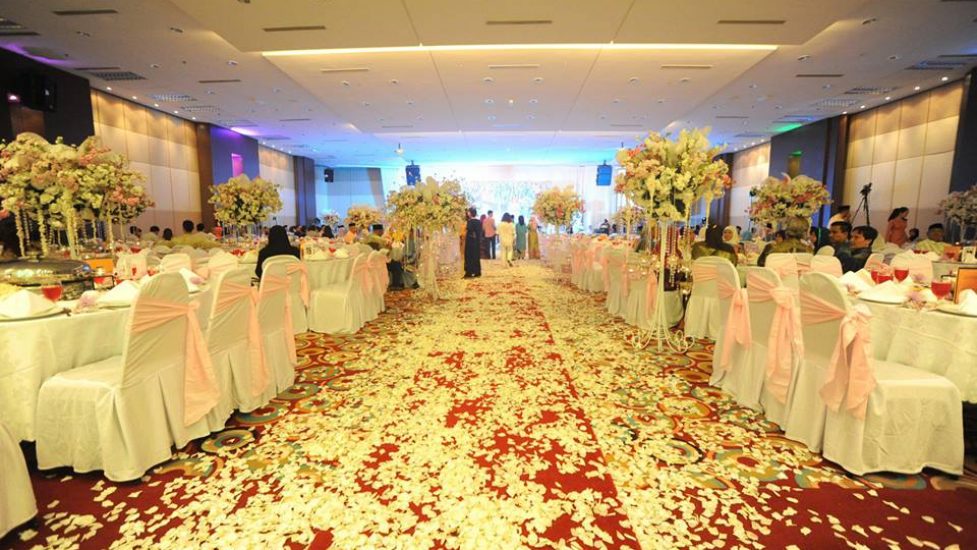 Dewan Prima LJT
It is without a doubt that weddings are a joyous event and as one of the most important events in any person's life, everyone would want a beautiful and memorable wedding celebration to look back on in their blissful future. That being said, a tremendous amount of effort, time and resources is needed to be committed to planning any wedding. A solution to this dilemma, Dewan Prima LJT offers a full wedding package a solution to the tedious and difficult job of putting together an unforgettable once-in-a-lifetime event. The wedding package is comprehensive and is inclusive of food, equipment, man power and many other parts and pieces needed for a complete and wonderful wedding.
Event Space
The banquet hall is a large, spacious and grand room, able to sit 1000 pax at maximum occupancy. Many facilities are available such as the surau, changing room, audio system, projectors to name a few. It is over 9000 square feet in area. Its large area makes it suitable for almost any function with a long guest list.
Event
Although Dewan Prima LJT specializes in wedding celebrations, it is able to host other large events such as company function, product launch, convocation and many others.
Dewan Prima LJT Wedding Package
Buffet Prima Menu – RM32 per pax
(1000pax)
Nasi Briyani / Nasi Minyak
Nasi Putih
Daging Masak Hitam
Ayam Masak Merah
Ikan Dory Masak Masam Manis
Acar Rampai
Dalca Prima
Papadom
Buah Oren / Tembikai
Sirap Punch
Teh Tarik
*Package Included
Covered Round Table and Chair with Ribbon
2 Unit of Buffet Table
1 Unit of Gift Table and Door Gift Table
1 Unit of Guestbook Table
1 Changing Room
Surau
PA System
Lighting System (LED, Moving Head, Follow Spot) operated by technician
Live Feed Video
2 units of Projector with White Screen
Pelamin Set with Deco for Main Table, Walkaway and Grand Entrance
Uniformed food servers
2 set of VIP Table and Dome Set
Food Tasting
Dummy Cake for Cake Cutting Ceremony
Complimentary Vehicle Parking with Traffic Control by RELA Members
Rehearsal for TWO (2) hours ONE (1) day before reception event. Start at 9.00pm
Location
Parking lots are readily available for guests and Dewan Prima LJT is located in Taman Melawati.
Address:

Lorong Perak,
Pusat Bandar Melawati,
Taman Melawati,
53100 Kuala Lumpur,
Malaysia
Get A Free Quote