Event type : Baby Shower, Birthday Party, Cocktail Party, Dinner Party, Full Moon Party, Gathering, Meet Ups
Get A Free Quote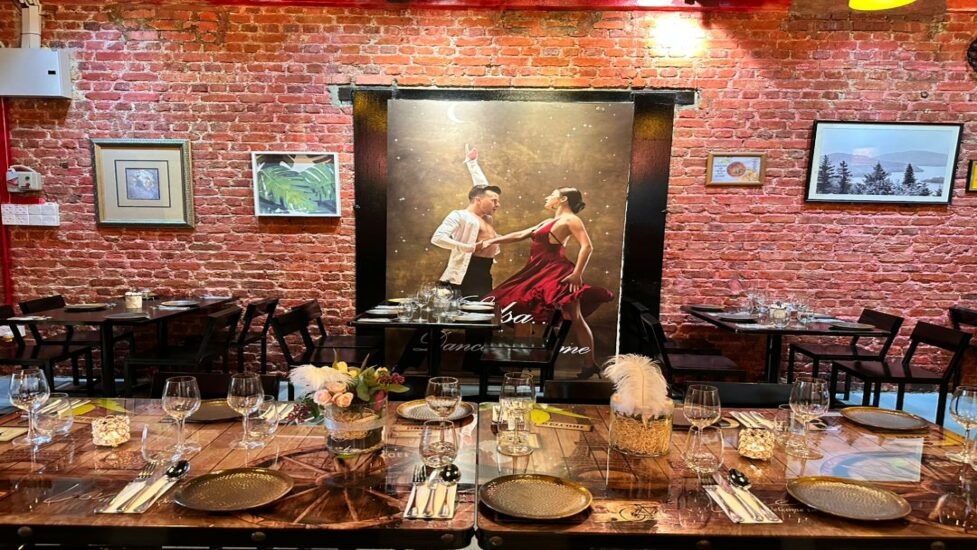 El Cero Tapas Y Vinos
El Cero Tapas Y Vinos in kl is strictly no pork no lard and Muslim friendly restaurant. Is a Spanish restaurant dedicated to serve the best quality food to our customers. Their Spanish master chef is have a 10 yrs experienced in making tapas and paella. Tapas traditionally they are a small savory dishes, snacks or appetizers to enjoy with friends or family while having sangria, wines or cocktails. It might be breads and meat. A selection of dishes from ham, stuffed mussels, fried squid, sautéed mushrooms, olives and mix vegetables also serve Best Pasta, Italian Pizza, Seafood risotto, Grilled Salmon, Seared Sea bass, Lamb shank, Beef Tenderloin, Truffle mushroom soup and many more.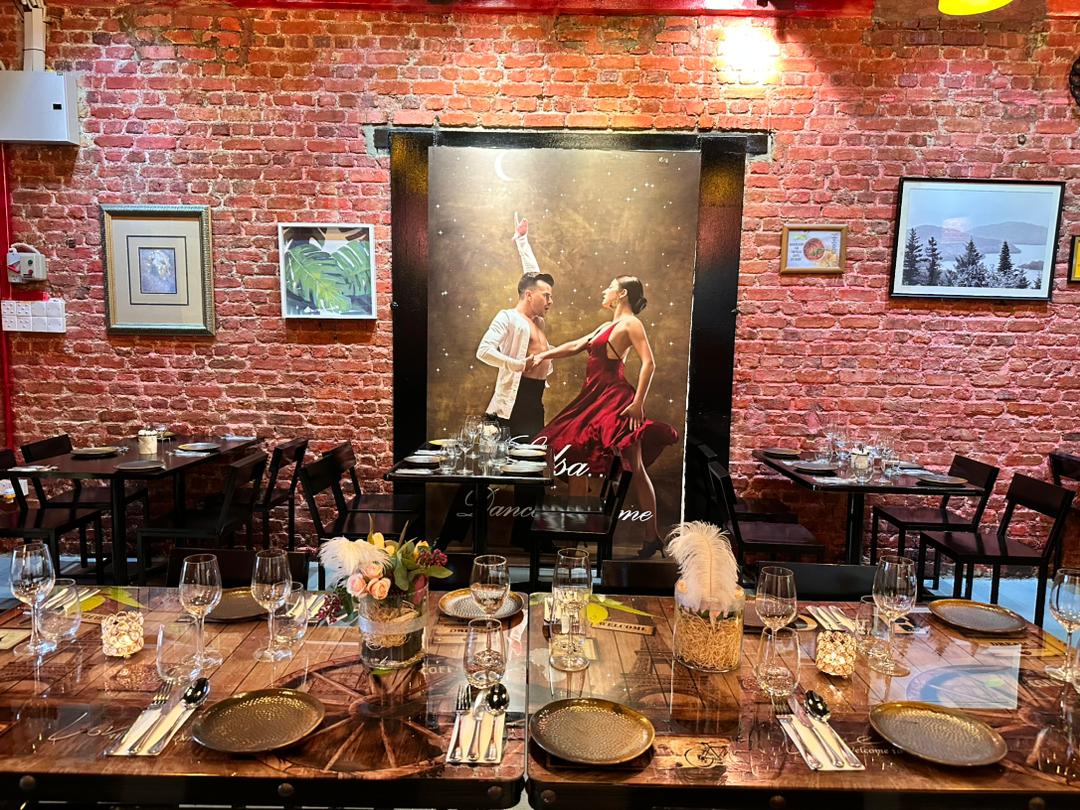 MENU
SET A – RM 100 (per pax)
BERENJENAS DE PAMIEMTOS
Eggplant, red spicy pepper sauce, olive oil
CHAMPINONES FRITAS
Breaded fresh mushroom served with spicy sauce
YAKITORI
Skewers spicy chicken served with garlic mayonnaise
PAELLA TRADITIONAL MIXTA
Flavoured with saffron and Spanish cooked rice, green mussles, chicken sausages and chicken chorizos
SPAGHETTI & POLPETTE DI RICCOTA
Lamb meatballs spaghetti, creamy tomato sauce
DESSERT
CATALONA
MIX FRUITS
CHILL JUICE
SET B – RM120 (per pax)
ALBONDIGAS
Ground lamb meatballs, Eggs, garlic, pepper and breadcrumbs
PATATAS A LA BRAVA
 White potatoes, spicy tomato with mayonnaise
CHICKEN POLLO POP
Sautéed Chicken bites in onions, garlic, almond flakes and chili
SPAGHETTI AI FRUITTI DI MARE
Clams, squid, spaghetti with prawns, mussels, chili, garlic and tossed in olive oil
PAELLA ARROZ NEGROS
Spanish cooked rice, squid and squid ink
SEABASS
Capsicum and honey lemon sauce
DESSERT
BROWNIES
MIX FRUITS
CHILL JUICE
SET C – RM 150 (per pax)
CESAR SALAD
Egg, classic Cesar dressing, crisps romaine lettuce and smoked salmon
CHAMPINONES AL AJILLO
Fresh mushroom, garlic, butter and parsley
CALAMARES
Crispy squid rings, served with lemon mayonnaise
CROQUETAS DE PATO AHUMADO
Is a smoked duck croquettes fried in breadcrumbs
YAKITORI
Skewers spicy chicken served with garlic mayonnaise
RIB EYE STEAK
Roasted veggies, black pepper, mushroom, mustard sauce
PASTA SMOKE-DUCK SPAGHETTI
Spaghetti, cherry tomato and smoke-duck with butter and parsley
PAELLA VALENCIANA
Spanish rice cooked with chicken meat
DESSERT
TIRAMISU (Topped with dark chocolate sauce and cherry)
MIX FRUITS
CHILL JUICE
Events
El Cero Tapas Y Vinos has a cozy event space with indoor seating only. This event space is able to accommodate up to 60 pax (El Cero) and 200 pax (Event Hall) is suitable for events such as a family dinner, business event, birthday party, bridal shower, baby shower, tea party, gathering, or even a simple meet-up with friends and family.
Location
Located in Chow Kit Kuala Lumpurt with available open space parking.
Address:

10, Jalan Yap Ah Shak,
Chow Kit, 50300 Kuala Lumpur
Wilayah Persekutuan Kuala Lumpur

Get A Free Quote