Event type : Bachelor party, Birthday Party, Business Presentation, Cocktail Party, Corporate Party, Hen's Night, Product Talk, Wedding Party, Workshops
Get A Free Quote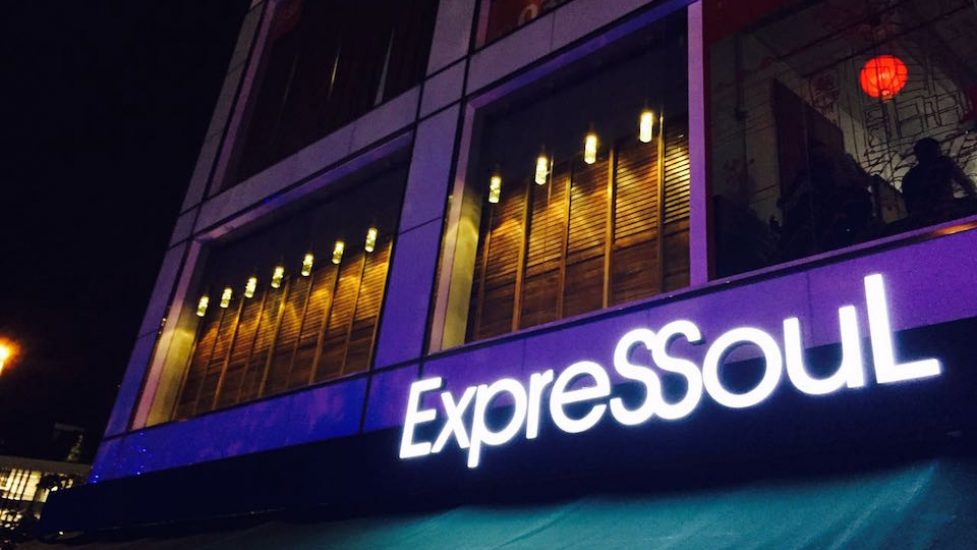 Expressoul Gastrobar
By all sane measures Korean Mexican cuisine is something that just doesn't come to mind. But that's exactly what the owners of Expressoul Gastrobar have done. Put Korean and Mexican cuisine together and made a very interesting combination of tastes. Expect something interesting like Bulgogi Con Carne Quesaddila with nachos and kimchi or a Coney Sesame Bun that has kimchi cabbage with cheese and sausage.
Event Space
As interesting as the food gets, the event space at Expressoul Gastrobar is equally as interesting. The space here is divided into al-fresco and indoor options. The al-fresco seating can take about 30 pax seated or perhaps 50 pax standing. The indoor section is where it gets very interesting. This is because the space is split into 3 levels. The ground section is a darkened and intimate looking nook that can take 12 pax to 15 pax.
The second split has two sections which can take 10 pax and 20 pax respectively. Then there is the top area of Expressoul Gastrobar which has a small stage which can even double up as a meeting room for up to 40 pax seated and maybe 60 pax standing. All in this makes Expressoul Gastrobar a very versatile space for events.
Events
Expressoul Gastrobar is a suitable space to host a workshop, a networking event, a business presentation, dare I say a crowdfunding event, or an cocktail party. The space here has spaces that can accommodate groups of 10 pax, 20 pax, or 60 pax. Or you could take the whole place and fit in 150 pax in a mix of seating and standing.
Location
Expressoul Gastrobar is located at the Pearl Suria Gallery Shopping Mall on Old Klang Road. The access is easy and there is parking available within the building. The building is also linked to Pearl Point through a link bridge so if there's not enough parking here you can park in Pearl Point too.
Address:

GF, Pearl Suria Gallery Shopping Mall,
Jalan Kelang Lama,
58000 Kuala Lumpur,
Malaysia
Get A Free Quote