Event type : Baby Shower, Birthday Party, Meet Ups
Get A Free Quote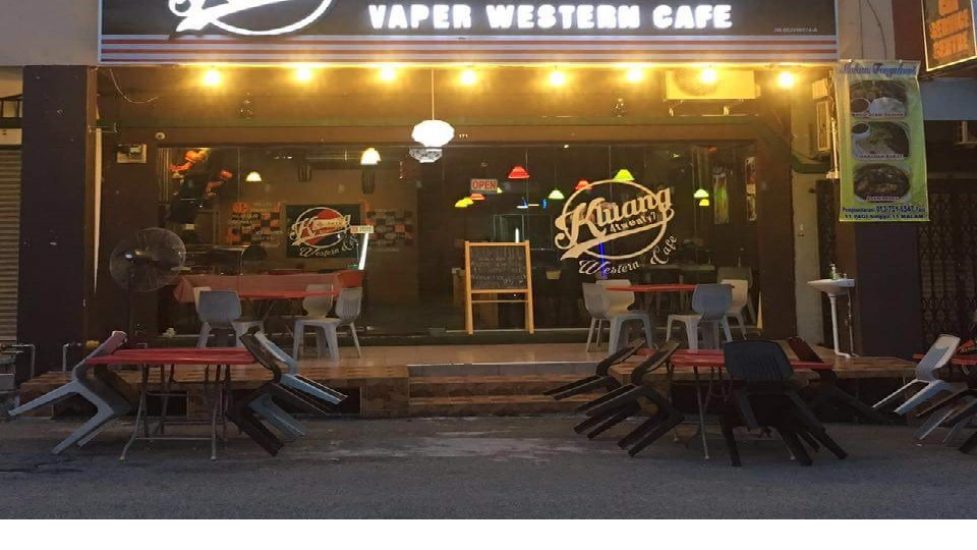 Kluang 4twenty7
Kluang 4twenty7 is the event space to go to if you have a craving for good western food in Kluang town. Kluang 4twenty7 is a restaurant for affordable western style set meals such as their signature Grilled Sirlion Beef, Chicken Chop, Spaghetti Carbonara, Mozarella Chicken Chop and Mixed Grill. Do not miss out on local fare with a twist, in particular the Nasi Goreng Cheese at Kluang 4twenty7.This space will surely brings joy to your guest as you enjoy the food that is served.
Event Space
Kluang 4twenty7 is a casual, family oriented event space that is manned by a team of friendly servers and bosses. It is suitable for both young and old and has a casual, family oriented, relaxing ambience. The deco in this fusion restaurant includes several skateboards glued on the wall as well as a mural of the restaurant painted on the dark colored wall.
Event
Kluang 4twenty7 can seat 45 people comfortably and is an ideal event space for private functions, birthday party, school reunions and get-togethers. Kluang 4twenty7 are able to take reservations for intimate get together.
location
Kluang 4twenty7 is located in Kluang town in Johor and is an 11 minute drive from the Kluang Hospital. Street parking is available.
Address:

171, Jalan 1,
Taman Sri Kluang,
8600, Kluang,
Johor,
Malaysia
Get A Free Quote