Event type : Association Meetings, Birthday Party, Business Presentation, Mini Concert, Press Conference, Product Launch, Product Talk, Seminar, Wedding Party, Wedding Venue, Workshops
Get A Free Quote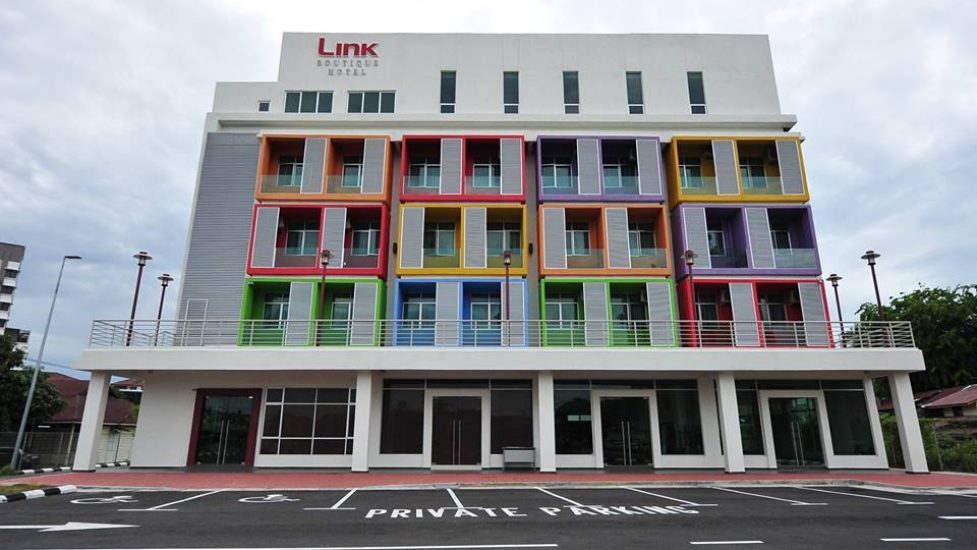 Link Hotel Melaka
Link Hotel Melaka is a hotel in Melaka that caters for the tourist or travelling businessman. Link Hotel Melaka prides itself with its impeccable service and all the essential amenities to invigorate travelers. The hotel offers access to a vast array of services, including Wi-Fi in public areas, newspapers, room service, elevator, 24-hour front desk.
Events
The event hall at Link Hotel Melaka is suitable to host a corporate events like a meeting, product talk, seminar, or workshop. You can use this place for a birthday party, marriage proposal, wedding ROM or a wedding reception. The event space here can take up to 400 pax for theater set up.
Facilities
Free parking available
Free wifi
Free PA System
Free Welcome drink
Check Availability and Rate of Function Hall
Venue Rental – Below 150 pax
Half day (5 hours) : RM500
Full day (8 hours) : RM800
Full day (12 hours) : RM1000
Optional High Tea (per pax) : RM20
Venue Rental – Above 150 pax
Half day (5 hours) : RM600
Full day (8 hours) : RM900
Full day (12 hours) : RM1200
Optional High Tea (per pax) : RM15
Optional
Projector : RM 250
Fully booked! All bookings exhausted.
Location
The hotel is located at Jalan Gajah Berang, near the Melaka city, so it is very easy to walk to the nearby eatery/restaurant and drive to nearby tourist spot. Link Hotel Melaka is located just 15 minutes drive from the Melaka city centre. There are parking sport available for guests of the hotel.
Address:

303, Jalan Gajah Berang,
Kampung Enam,
75200 Melaka,
Malaysia
Get A Free Quote