Event type : Annual General Meeting (AGM), Company Brainstorming, Conference, Corporate Meeting, Press Conference, Product Talk, Seminar, Team Building, Training Session
Get A Free Quote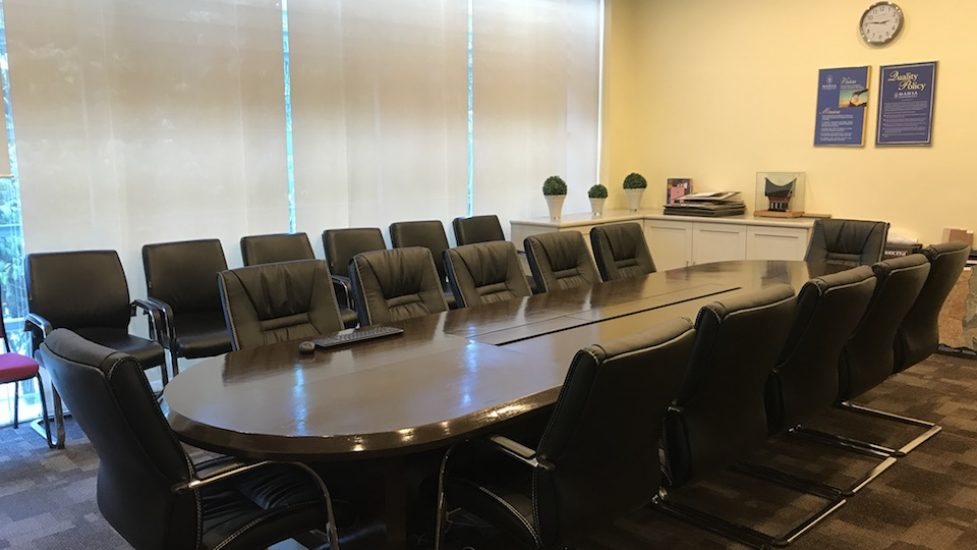 M Theater Mahsa
M Theater Mahsa is a lecture hall event space that MAHSA University uses for their events and talks. However, it is also open to public rental. So if you are looking for a seminar or meeting event venue in Petaling Jaya, check out the MAHSA Seminar Room
Event Space
M Theater Mahsa is suitable for a variety of events. You can use it for seminar, talks, meetings, AGM or even conferences. M Theater Mahsa has a seating capacity of up to 200 pax. If you need food for your event, you can arrange for catering from The Glasshouse Cafe KL that is located within the university's premises as well. Not many meeting room in Petaling Jaya have this level of convenience.
Check Price and Availability
Fully booked! All bookings exhausted.
– Lecture Theatre (1A & B 200 pax) – RM 3,500
– Lecture Hall (1C 100 pax) – RM 2,500
– Classroom (50 pax) – RM 1,500
– Conference Room (Ground floor) – RM 1,500.
Location
M Theater Mahsa has an address that states that it's in Kuala Lumpur but it is actually still accessed via Petaling Jaya. Just drive along Jalan Universiti, turn in at Jalan Ilmu, and head to the guardhouse of MAHSA University. Just tell the guard that you are going to the MAHSA Room, and you should get in without problem. Parking is available within the campus.
Address:

Mahsa University,
Jalan Ilmu,
off Jalan Universiti,
59100 Kuala Lumpur,
Malaysia
Get A Free Quote