Event type : Association Meetings, Business Presentation, Company Brainstorming, Product Talk, Seminar, Workshops
Get A Free Quote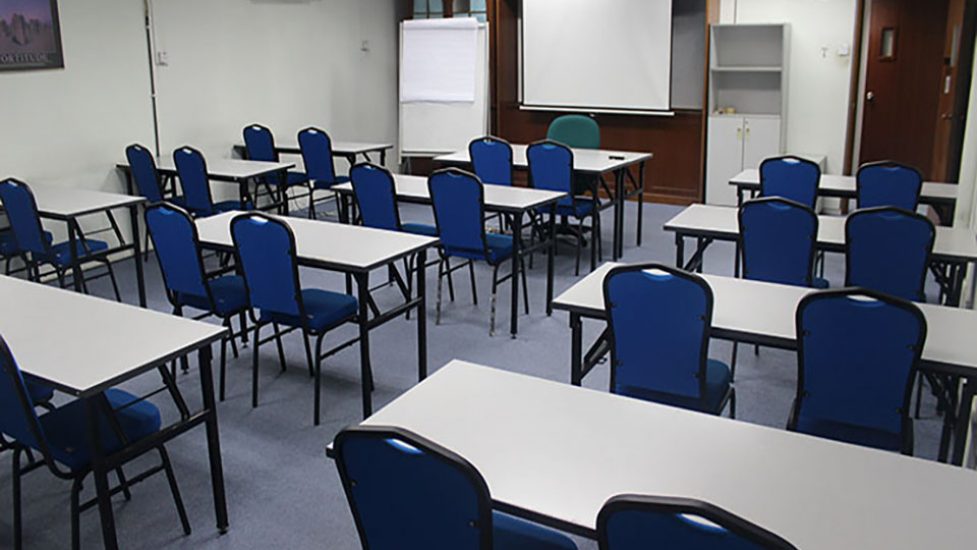 MIHRM Training Room
Malaysian Institute of Human Resource Management (MIHRM) was established in 1975 as the sole national institute conducting professional training, consultation and support services for HR Professionals. With different sectors, MIHRM Training Room is known to provide convenience and security all in a package as they focused on helping people to have a great space to have their events with affordable prices! This strategic location will create a convenient and vibrant lifestyle space especially for locals. MIHRM Training Room focuses on providing not only a modern-looking and tranquil environment for your event but great hospitality as well.
Event Space
Although simple in design, the space is well-equipped and able to accommodate all your equipment requirements. It is meant to create the needs of companies who need a bigger space for their events. MIHRM Training Room is well-equipped with chairs, tables, projectors and whiteboards. Fully air-conditioned, the space is versatile in terms of arrangement, with the ability to shift furniture around to suit your event's needs.
Events
MIHRM Training Room is a suitable modern event space to host a product launch, seminar, press conference, company town hall, team building, or even training session. The space can accommodate events up to 100 pax.
Location
MIHRM Training Room is in Petaling Jaya and easily accessible as it's only 5 minutes' walk from 8 Avenue. The event space can be spotted as it's directly opposite the police traffic branch PJ. Parking spaces are available in the building itself.
Address:

K2, Upper Ground Floor,
Bangunan Khas, Jalan 8/1E,
46050, Petaling Jaya,
Selangor,
Malaysia
Get A Free Quote