Event type : Birthday Party, Gathering, Meet Ups
Get A Free Quote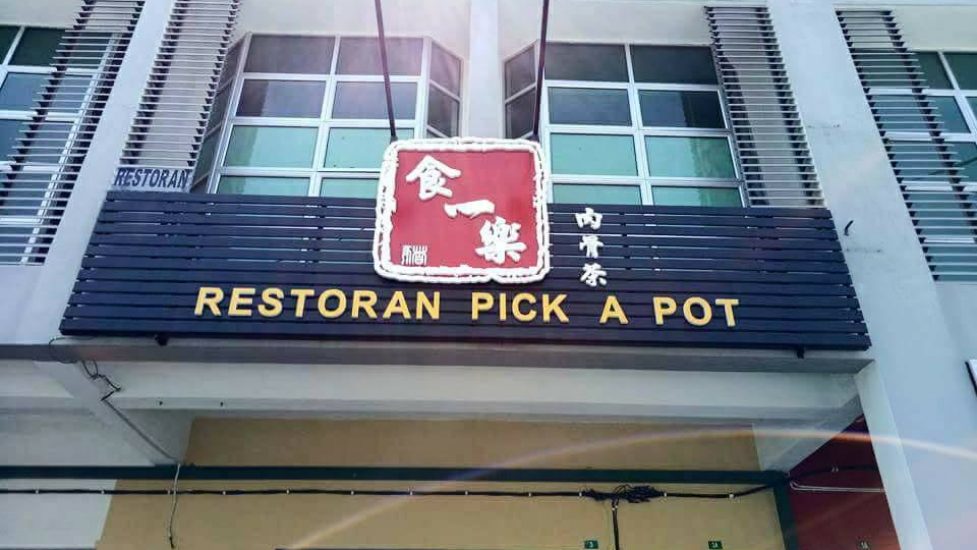 Pick A Pot
Pick A Pot is a family restaurant and event venue in Ipoh, Perak. Pick A Pot has an array of Chinese dishes available and as their name suggests, their best dishes are those served in a "pot" or known as claypot! The claypot has long been used in Chinese cuisine as a way to ensure food served to patrons are served as hot as possible for maximum satisfaction. The thickness of the claypots act well to retain heat and slows down the cooling process of the food. However, their signature dish here is the Bak Kut Teh – a hearty broth of many spices, mushrooms, tofu, garlic, vegetables and cuts of pork simmered together to give an aromatic, rich soup served in a claypot which is best accompanied with a bowl of steaming rice.
Event Venue
Pick A Pot has taken the layout and furnishing style of a traditional Chinese restaurant and upgraded that with modern lighting and comforts, to give a pleasant as well as welcoming environment. The interior decor is kept in a neutral colour to further add to the comforting ambiance. Decorations in the form of vases and plates are displayed on a rack which encloses the food preparation area. Air conditioners and many ceiling fans are strategically placed around the interior of the restaurant to keep the surroundings cool and customers are also given the choice to enjoy outdoor seating while indulging in their hot meal.
Events
The homely environment at Pick A Pot serves as a suitable venue for private events such as birthday party, family dinner, reunion dinner, corporate dinner and many others. Private events held here can accommodate up to 100 pax.
Location
Pick A Pot is located in Pinji Centrepoint, Ipoh. Ample street parking is available for patrons to use.
Address:

3 Jalan Centrepoint 2,
Pinji Centrepoint,
Pasir Pinji,

Ipoh, Perak,
Malaysia
Get A Free Quote