Puri Buana Garden Wedding Venue
Event type : Wedding Dinner, Wedding Party, Wedding Reception, Wedding Venue
Get A Free Quote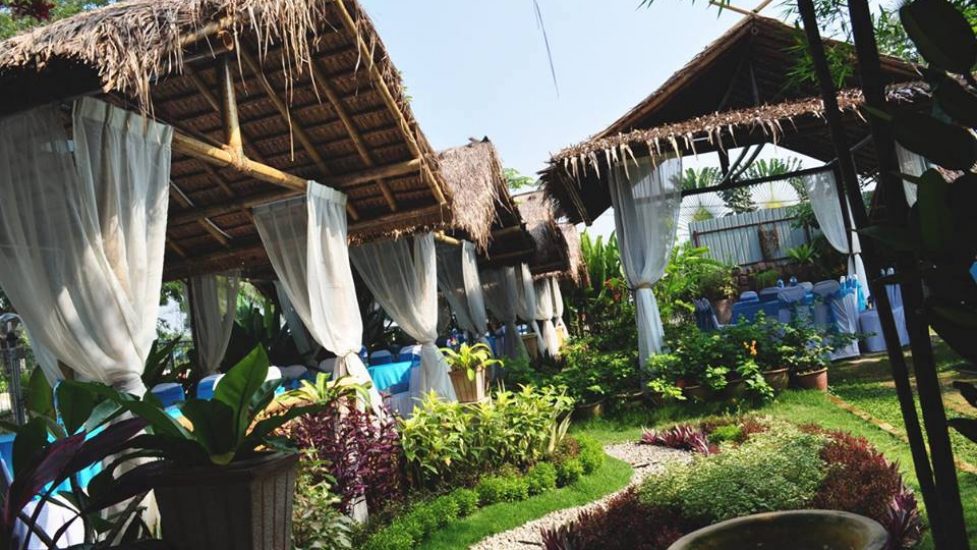 Puri Buana Garden Wedding Venue
Puri Buana Garden Wedding Venue is a garden event space that is suited to host a variety events but what they specialise in are Malay wedding events. With a space that can take up to 1,000 pax, it really is the ideal event space for holding an events that take a large number of people.
Event Space
The courtyard of Puri Buana Garden Wedding Venue has 3 wedding areas, ensuring that you can fit a lot of guests in here. Theres also 4 huts made out of bamboos with a thatched roof. All the huts are decorated with white curtains and bamboo seats for the guest to chill and relax during the wedding.
Wedding Events
Whether you are planning an engagement (bertunang), a solemnisation (nikah), a wedding reception (bersanding), Puri Buana Garden Wedding Venue is the wedding venue for your big day. This garden space can also be use for a birthday party or a corporate event. The event space here can take 500 pax or even up to 1,000 pax with the canopies.
Location
Located near Plaza Tol Bangi, Puri Buana Garden Wedding Venue is easily accesible. Just after the toll, take the first exit of the round about and make a u-turn at the Persiaran Kemajuan. The event space will be at your left, near Balai Bomba Bangi and next to Ana Ikan Bakar Petai. Theres parking at by the roadside.
Address:

Lot 2991, Persiaran Kemajuan,
Seksyen 16,
43650 Bandar Baru Bangi,
Selangor,
Malaysia
Get A Free Quote