Tea Gathering Cafe Sandakan
Event type : Baby Shower, Birthday Party, Full Moon Party, Gathering
Get A Free Quote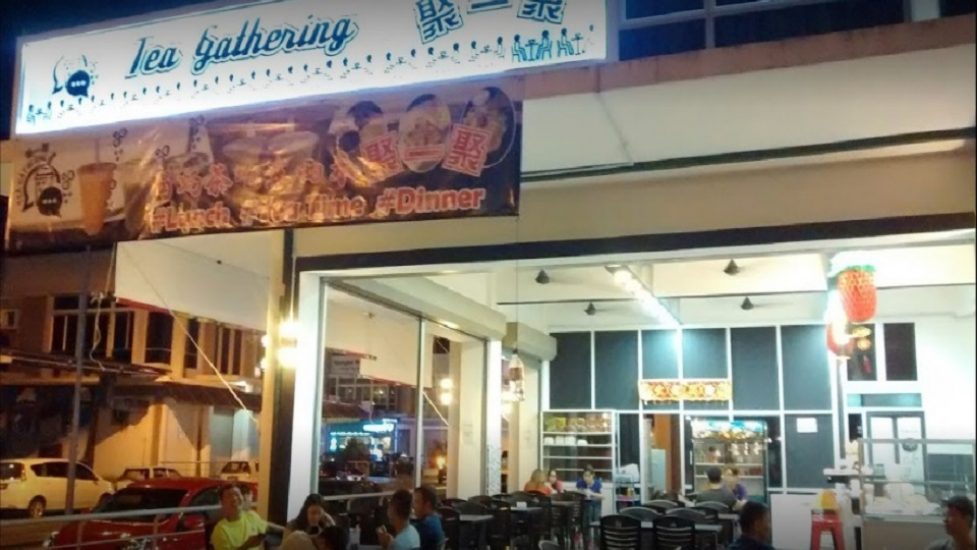 Tea Gathering Cafe Sandakan
Tea Gathering Cafe Sandakan opened its door in 2016 and has since been serving the community around with hearty and homely comfort food. Cakes, toasts, steaks, snacks, milk teas, fresh juices, sodas are some of the staples of Tea Gathering Cafe Sandakan. Economic rice is available for lunch while western menu is available for dinner. This event space is the place to go to for Malaysian comfort food. Simple yet packed with love and passion, this is the calling of Tea Gathering Cafe Sandakan.
Event Venue
Tea Gathering Cafe Sandakan is an open event space without air conditioning. However, ceiling fans and the open concept makes it a welcoming event venue. The decoration is minimal and simple with the use of mainly black and white. Wooden tables and black plastic chairs are being used, with a few black and red bar stools at the counter as well as colourful baby high chairs. Tea Gathering Cafe Sandakan is a great place for simple and casual gathering, unpretentious and straight forward, and not forgetting to mention, the food & drinks are wonderful.
Events
Tea Gathering Cafe Sandakan is a clean and simple event space with open seating concept, much like a "mamak store" or "coffee shop". This event space is good for hosting a birthday party, kid's party, tea party, family gathering, baby shower, baby full moon, school reunion, and small casual gathering of any kind. It can accommodate up to 35 pax.
Location
Tea Gathering Cafe Sandakan is located at the IJM Properties area in Sandakan where many cafes and eateries are found. It is accessible through Jalan Sapi Nangoh, nearby Giant Superstore. Parking is available along the streets.
Address:

Lorong Avenue 4,
IJM Properties,
90000 Sandakan,
Sabah,
Malaysia
Get A Free Quote