The Acre Wedding Hall Puchong
Event type : Wedding Dinner, Wedding Venue
Get A Free Quote
The Acre Wedding Hall Puchong
A wedding is the time of a lifetime. It's a joyous event where family members, relatives and friends get together to celebrate the new chapter of a couple's life. Everyone would like to have a beautiful and memorable wedding celebration to look back in their future. Undoubtedly, planning a wedding requires a tremendous amount of effort, time and resources. Fret not, The Acre Wedding Hall Puchong now offers a full wedding package, a solution to ease the difficulty of putting together an unforgettable lifetime event. This comprehensive wedding package is inclusive of food, equipment, manpower and other elements needed to complete a wonderful wedding.
Check their availability & rates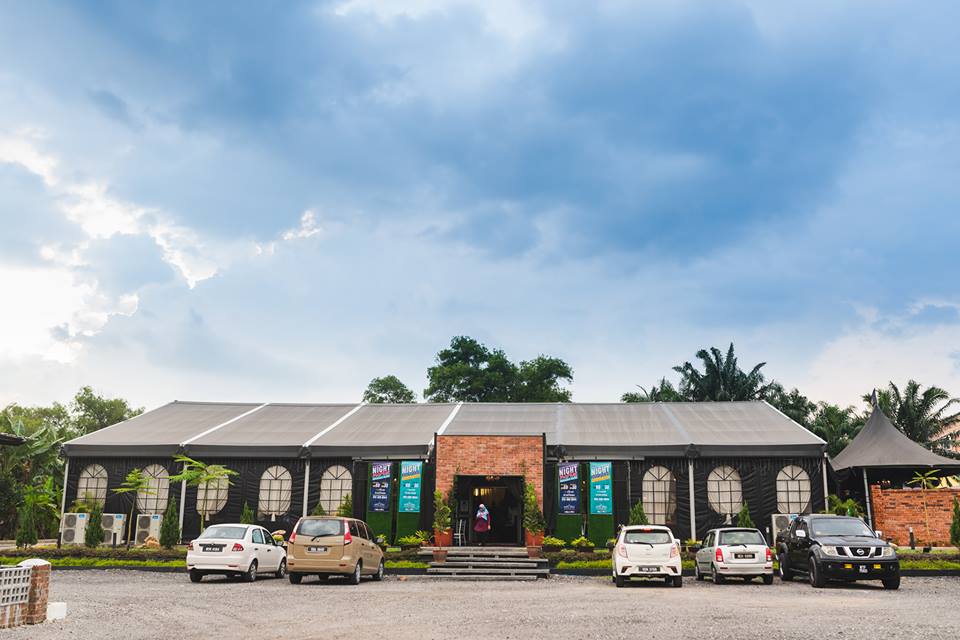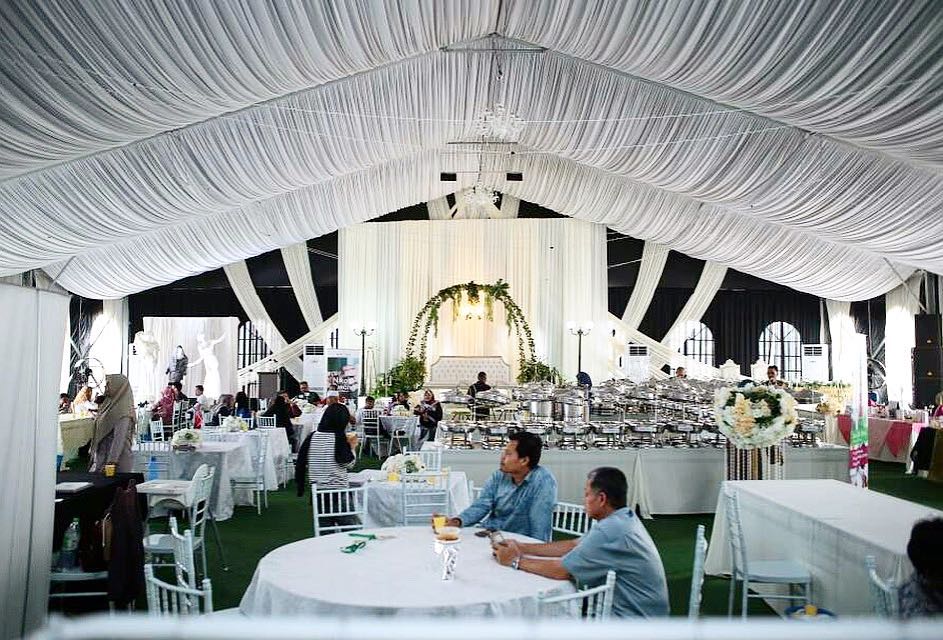 Event Space
The Acre Wedding Hall Puchong is a large, spacious and grand space, able to sit up to 500 pax. It covers a huge area, making it suitable for almost any function with a long guest list.
Event
Although The Acre Wedding Hall specializes in wedding celebrations, it is actually versatile enough to host other large events such as company functions, product launches, convocations and many others.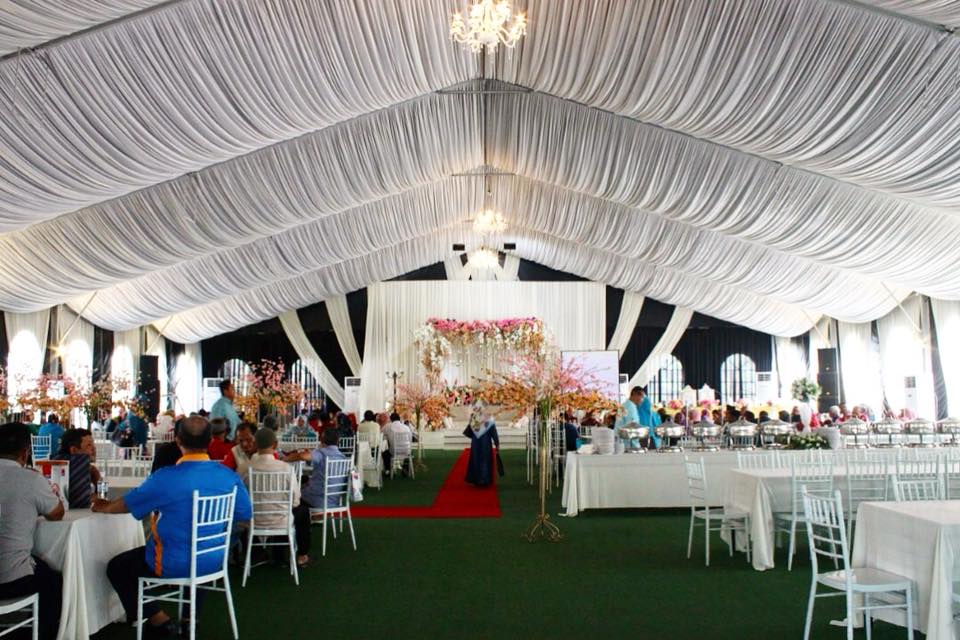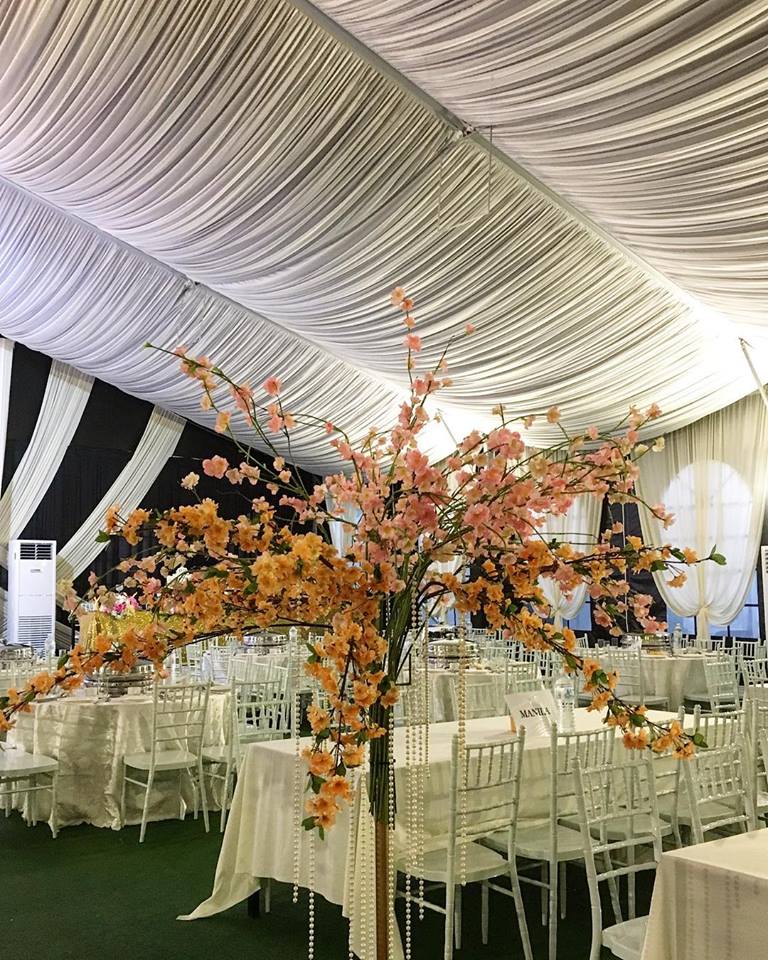 The Wedding Package
The wedding package at The Acre Wedding Hall is priced at RM19,999 for 500 pax. The package includes food and beverages, pelamin and hall rental.
Makanan Tetamu
Nasi Arab/ Briyani/ Minyak/ Hujan Panas (80%)
Nasi Putih (20%)
Ayam Masak Merah/ Goreng Berempah/ Palembang
Daging Masak Hitam/ Rendang
Dalca Sayur
Acar Jelatah/ Salad + Timun
Buah (Oren Sunkist)
Air Kordial/ Sirap Pandan/ Sirap Limau
Air Minuman
Dessert Stall
Teh Tarik (1 cambro besar)
Kuih (300 pcs) – 50% manis & 50% pedas
Makanan Meja Beradap (8 pax)
Ikan Siakap Terbang 3 Rasa
Ayam Percik
Sotong Goreng Tepung
Udang Berhias
Buah-buahan
Set Dome
4 buah DOME
Kelengkapan VIP
Pinggan Porcelain
Cup & Saucer
Napkin
Kelengkapan Tetamu
Semua item adalah dari melamine
Glass kaca, cup & saucer melamine
Kelengkapan Meja Beradap (8 pax)
Pinggan Porcelain
Napkin
Waiter
10 orang waiter + 1 Event Coordinator
Pelengkap Majlis
1 set Meja Beradap + Kerusi Pengantin (Putih) termasuk 6 Chavari Chair
2 Buffet Stations untuk Menu Utama
2 Stall Stations untuk Desserts & Noodles
6 Meja Bulat + Alas Damas (VIP/ DOME)
28 Meja Viking di dalam dewan termasuk 224 Chavari chair
10 Meja bulat + 80 Chavari chair (dalam dewan)
4 Meja bulat + (Dessert area)
1 Alas + Meja doorgift
1 Alas + Meja kek + skirting + scallop
1 Alas + Meja hadiah
Sudut Hiburan
1 set Basic PA system
1 Rostrum
Pelamin
1 set Pelamin
Walkway 6x
Aksesori Pelamin
Deco meja beradap
Our Facilities
Aircond
Surau lelaki/ perempuan
Holding room
Tandas lelaki/ perempuan
Free parking
RELA
Availability & Rates
*The rate published below is good for 500 pax*
Address:

Lot 10, Jalan Tempinis,
Kampung Tengah A,
Puchong, Selangor

Get A Free Quote