The Straits Hotel Ballroom
Event type : Birthday Party, Cocktail Party, Corporate Dinner, Corporate Party, Dinner Party, Product Launch, Wedding Dinner, Wedding Party
Get A Free Quote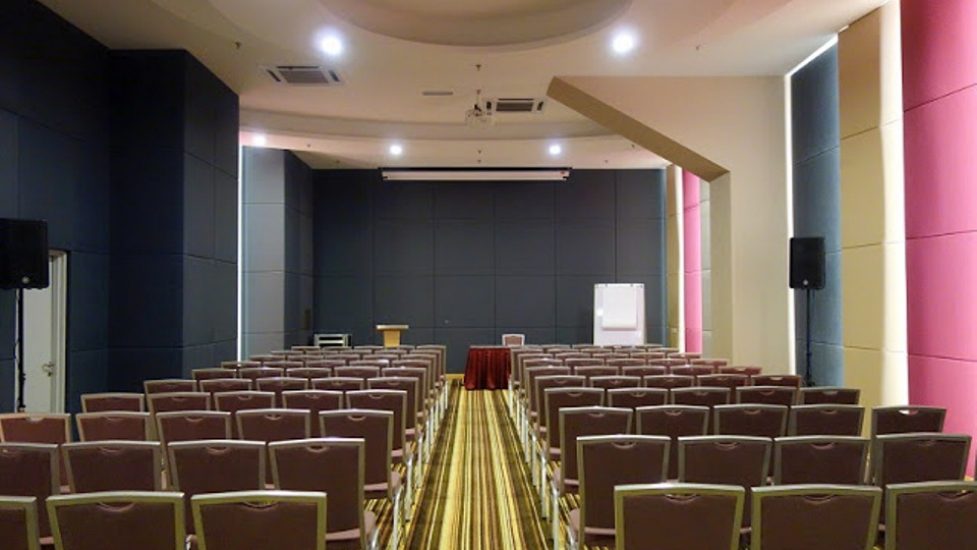 Straits Hotel Ballroom
The Straits Hotel Ballroom in the vicinity of The Straits Hotel & Suites Melaka is managed by Topotels and strategically located in the heart of Historical City of Melaka and UNESCO World Heritage site. This event venue seeks to exceed the expectation of its guests in offering comfort and seamless technology and highly sophisticated business and ballroom facilities. The Straits Hotel Ballroom is well designed specifically for meetings, seminars, events, banquets, weddings, and birthday parties. This event space is well equipped with wireless internet access, projectors, office facilities and audio systems. Couple that with scrumptious and well-presented hotel standard food and a dedicated event team with impeccable organizational skills, this could well be a great event space that is able to meet your customized event needs. .
Event Venue
The Straits Hotel Ballroom comes with 4.5 meter high-ceiling and pillar-less empress, giving this event space a classy, spacious and warm ambiance. There are a total of 4 multi-functional rooms in The Straits Hotel & Suites Melaka, namely Allusive 1, Allusive 2, Alluring and Eloquent. Allusive 1 and Allusive 2 can be combined into Allusive Ballroom with a maximum capacity of 250 pax. A Banquet Sit Down Dinner arrangement without the stage can accommodate 210 pax comfortably and Wedding Sit Down Dinner with stage can take 190 pax. Theatre arrangement will fit 270 pax whereas Classroom arrangement will fit 210 pax. State-of-the-art amenities and flexible options are available to meet the varied event and function needs. The sophistication of this event space is further enhanced by the special lighting system and the simple yet elegant and classy design of the ceiling and wall. Furniture is new, pretty and fit perfectly into the whole environment.
Events
The Straits Hotel Ballroom is a great modern event space that provides a professional and comfortable environment. Suitable for hosting a wedding, birthday party, anniversary, ROM, bridal shower, baby shower, seminar, meeting, product launch, conference, banquet, dinner function and festive celebration party. This event space can accommodate up to 250 pax.
Location
Sharing the same building and parking as the Novotel Melaka, The Straits Hotel Balllroom is located along Jalan Melaka Raya 2, a mere 2 minsí walk adjacent to shopping belt of Mekala, namely the Mahkota Parade and Dataran Pahlawan. There are ample parking spaces in the building and The Straits Hotel Ballroom is easily accessed through the car park or hotelís main lobby.
Address:

1-B, Jalan Melaka Raya 2,
Taman Melaka Raya,
Melaka Raya,
75000 Melaka,
Malaysia
Get A Free Quote