Event type : Alumni Party, Association Dinners, Association Meetings, Birthday Party, Bridal Shower, Business Presentation, Cocktail Party, Corporate Dinner, Corporate Meeting, Corporate Party, Dinner Party, Farewell Party, Full Moon Party, Press Conference, Seminar, Training Session, Wedding Party
Get A Free Quote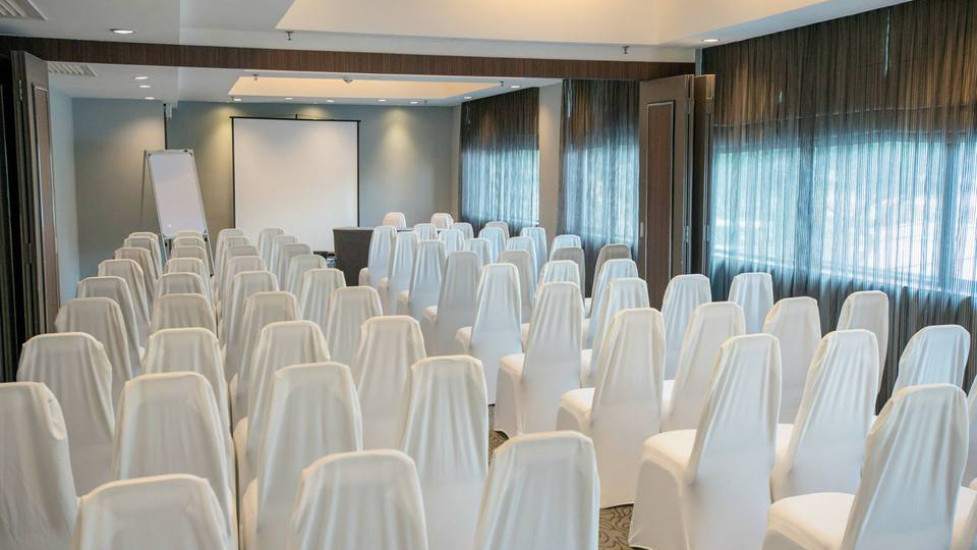 Dreamtel Kota Kinabalu
Dreamtel Kota Kinabalu is a low-key and smoke-free hotel that is situated in the historical city centre of Kota Kinabalu. Various luxurious hotel facilities are provided at Dreamtel Kota Kinabalu to ensure a convenient and comfortable lifestyle for the guests. On top of that, the staff committee at Dreamtel Kota Kinabalu is highly praised by guests through reviews for their friendly and professional services.
Event Space
The simple and neutral-coloured theme at Dreamtel Kota Kinabalu gives off a very modish vibe all around. Breathtaking views of the cityscape and the rainforest from Dreamtel Kota Kinabalu can further enhance the experience of guests. Dreamtel Kota Kinabalu is decorated to accommodate a wide range of guest preferences with the different types of guest rooms, be it a relaxing vacation with family and friends or a busy business trip. The accommodation setting is extremely effortless yet allows guests to feel at home during their stay at Dreamtel Kota Kinabalu.
Facilities
– 160 Guestrooms (Twin, Double, Triple)
– Complimentary Breakfast Buffets
– Dreamtel Cafe
– 24-hour In-Room Dining Service
– Meeting Rooms
– Laundry, Dry Cleaning and Concierge Service
Events
The range of events that can be held at Dreamtel Kota Kinabalu event space is almost endless. Some examples include a birthday party, a wedding party, a private family function, a festive party, a casual corporate event, a formal board meeting, a seminar or even a cocktail and dinner party. The dining facility, Dreamtel Cafe is capable of seating a maximum of 100 pax and serves both local as well as international cuisines. Dreamtel Kota Kinabalu also offers different meeting rooms facilities in which there are 2 larger ones and 2 smaller ones.
Location
Located strategically in the centre of Kota Kinabalu, Dreamtel Kota Kinabalu is situated nearby local tourist attractions such as the Atkinson Clock Tower, the famous Sunday Market at Gaya Street, Wisma Merdeka, Suria and Centre Point. Dreamtel Kota Kinabalu is also located only 15 minutes away from the Kota Kinabalu International Airport. Public parking spaces are also available around the area.