Event type : Corporate Family Day, Corporate Retreat, Family Retreat, Gathering
Get A Free Quote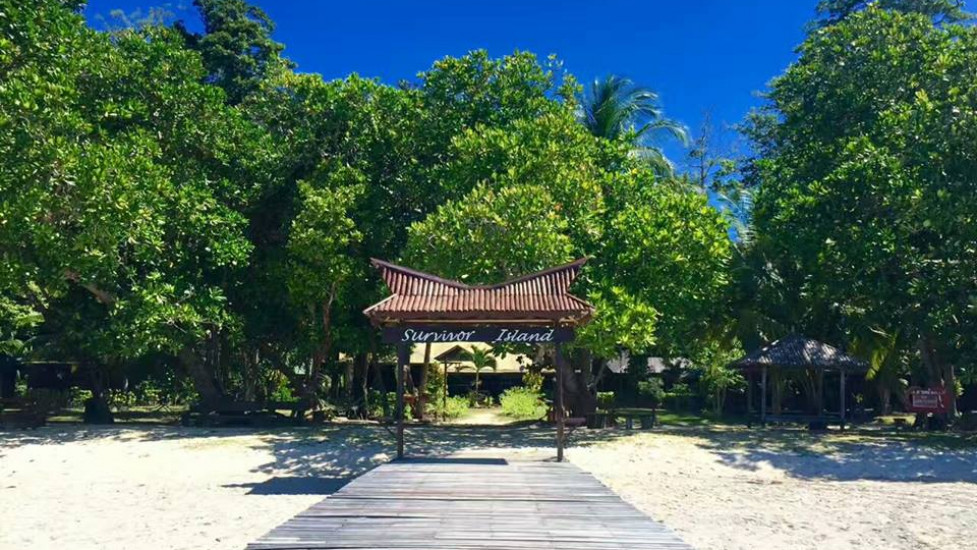 Pulau Tiga Resort
Pulau Tiga Resort island event space is a gazetted marine park, covering an area of 158 square kilometres and is sea rich with coral reefs. The event island space is nicknamed as ìSurvivor Islandî and is the main island besides Sands Spit Island and Snake Island.
The island event space is home to the famous Yellow Ring snake, monitor lizards, wild fowl and hornbills. Visitors to the island event space can indulge in its famous therapeutic natural volcanic mud as well as snorkelling, kayaking, diving and exploring for underwater treasures. While many come for a day trip, a one or two night stay is recommended with Pulau Tiga Resort island event space offering the only accommodation.
Event Space
Pulau Tiga Resort is a tourist friendly island event space surrounded by undisturbed lush forest, rich flora while the lodge is equipped with a karaoke room, diving centre, open space hall (H.O.G. point), restaurant and camping site. Accommodations are in the form of wooden chalets with a choice of a double bed, twin sharing or triple sharing and can accommodate 70 pax. Towels and basic toiletries are provided. Friendly and helpful staff are on hand to attend to guest and serve a variety of delicious freshly cooked food. The sunset view is something not to be missed at this island event space.
Events
Pulau Tiga Resort island event space is a nature inspired getaway haven for licensed divers and open water courses. It is suitable for family getaways, groups and individuals keen on jungle trekking kayaking, beach and boat snorkelling, scuba diving, natural volcanic mud pools, island exploring and beach related team building activities
Location
Pulau Tiga Resort island event space is a 20 minute boat ride from Kuala Penyu jetty which is 2.5 hour drive from Kota Kinabalu city, the capital of Sabah.
Address:

Lot A1026,
10th Floor,
Wisma Merdeka,
Phase 1.
Jalan Tun Razak,
88000 Kota Kinabalu,
Sabah, Malaysia
Get A Free Quote