Event type : Baby Shower, Birthday Party, Gathering
Get A Free Quote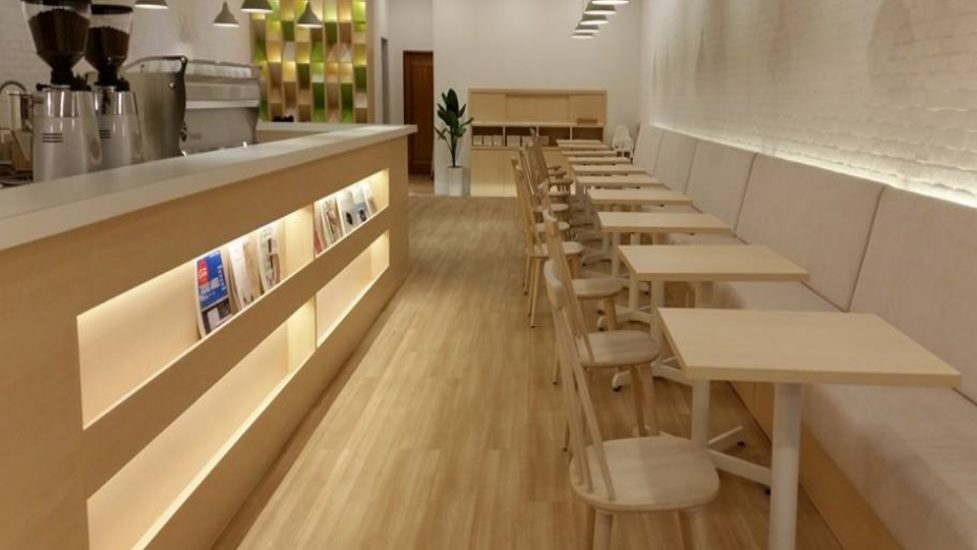 Atlas Coffee Embassy
Atlas Coffee Embassy carries its name with utmost pride as multi-award winning and Most Influential Barista of 2013, JH Yee, stands at its helm as managing director. Open since December 2014, Atlas Coffee Embassy has been serving masterfully brewed coffee and serving a brunch themed menu to their patrons with very positive responses from them. On the menu, they have all day breakfast selection inclusive of their Atlas Specialty Breakfast which lets you choose up to 7 ingredients you want in one order, salads, delicious sandwiches, enticing snacks and dessert waffles. Beverages available are, of course, a selection of coffee as well as tea and other beverages.
Event Space
The interior design of Atlas Coffee Embassy is sleek, simple and very tidy. The long white counter which serves as their "base of operations" is where orders are taken and enticing coffee is brewed! The atmosphere here, just like the lighting, is warm and relaxing and the seating is cosy. Other than the good lighting, comfortable furniture and conducive ambiance, magazines from several different countries are available for reading to further seduce you into enjoying an aromatic cup of coffee, on a nice, sunny day.
Events
Atlas Coffee Embassy is able to host private events such as birthday party, company dinner, baby shower, and product launch for up to 50 pax.
Location
Atlas Coffee Embassy is located on Jalan Austin Heights in Mount Austin, Johor Bahru. Parking lots and street parking is available close by.
Address:

32,Jalan Austin Heights 8/7,
Taman Mount Austin,
81100 Johor Bahru,
Malaysia
Get A Free Quote