Event type : Baby Shower, Birthday Party, Cocktail Party, Corporate Dinner, Corporate Party, Full Moon Party, Gathering, Meet Ups, Product Launch
Get A Free Quote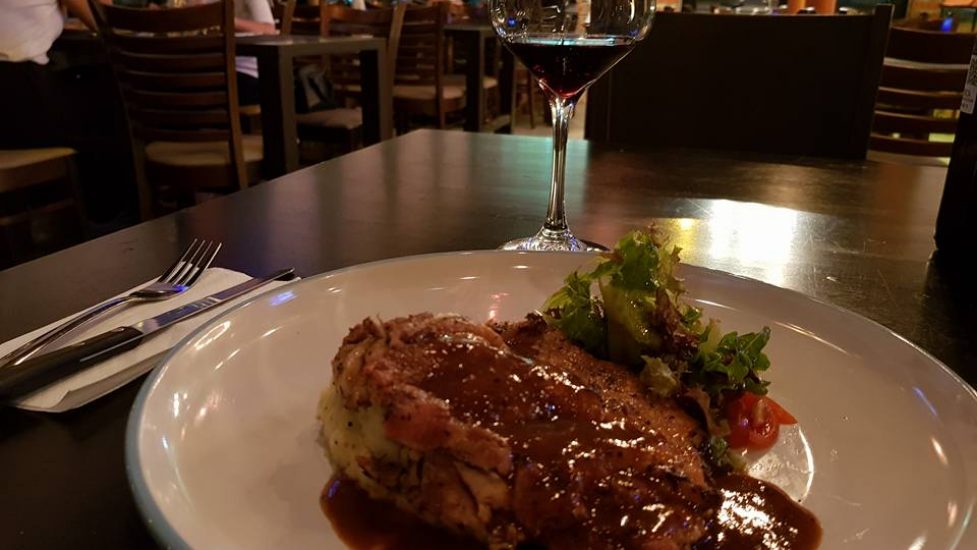 Avenue Cafe Workshop
Enjoy a glass of ice cold beer on a hot day in the relaxing ambiance of Avenue Cafe Workshop while dining on delicious food. Avenue Cafe Workshop is a cozy little event space that is located near Avenue Carwash. While in the day time it is a chilled out place to enjoy some drinks while waiting for your car to be washed, at night it turns into a casual dining space that in warm and inviting to its patrons. Avenue Cafe Workshop does not let up in terms of quality despite being a 'carwash' cafe with selections such as their hearty Mix Platter to its innovative Honeydew Green Tea served in a classy, casual environment.
Event Space
Avenue Cafe Workshop has a simple, urban exterior with its brick walls and large windows. The interior is decorated with some urban art and wooden tables and chairs. The event space is illuminated with lots of natural light through its large windows in the day time and at night using yellow light bulbs giving the place a warm, welcoming feel. Avenue Cafe Workshop is fully air-conditioned with only indoor seating available. LCD TVs are set up on all corners of the event space to provide entertainment while patrons feast and drink to their hearts content.
Events
Avenue Cafe Workshop can easily accommodate events such as a birthday party, a family gathering, a bachelor party, an office meeting, an office party, a dinner party or any other events in a cozy event space that can host up to 50 pax.
Location
Avenue Cafe Workshop is located on Jalan Chawan opposite Vivacity Megamall. The event space is nestled between Avenue Carwash and Avenue Food Garden in a brick-walled building. The cafe can be accessed by taxi, bus or self-driven cars with street side parking, mall parking and also car wash service available to park cars.
Address:

537, Lot. 2791,
Section 64, Jalan Chawan,
93200, Kuching,
Sarawak,
Malaysia
Get A Free Quote