Event type : Baby Shower, Birthday Party, Dinner Party, Family Retreat, Farewell Party, Gathering, Kids Party, Meet Ups
Get A Free Quote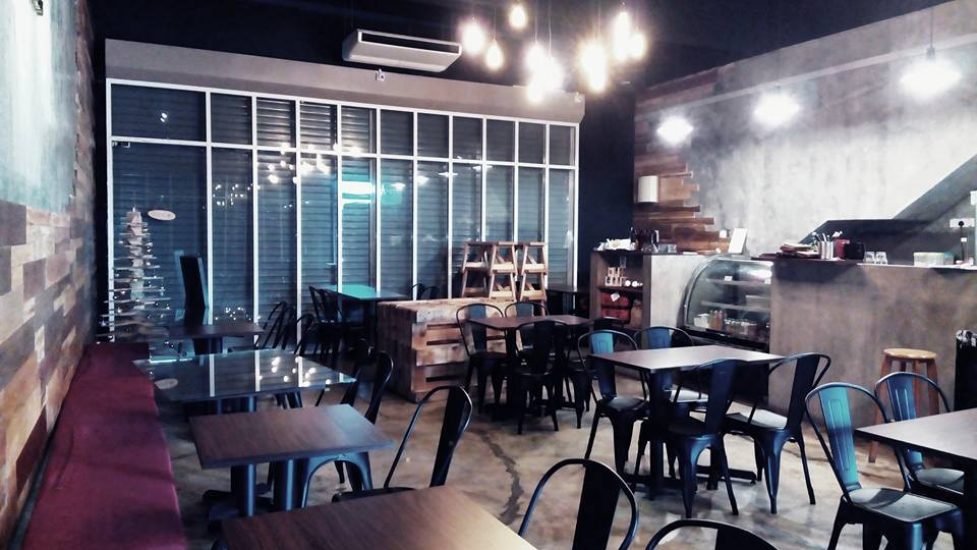 Chokolatte Cafe Sandakan
Chokolatte Cafe Sandakan is an artisan coffee cafe that serves premium cafe beverages at an affordable price in Sandakan, Sabah. Chokolatte Cafe Sandakan also dubbed as "The Coffee Ministry" is famous for its speciality coffee products served by its awesome friendly staff in a relaxing and minimalistic environment. The popular items here include the Caramel Macchiato, Hokkaido Milk Tea and not to forget the famous dish The Big Waffle. It is an event space perfect for relaxing and socializing.
Event Venue
Chokolatte Cafe Sandakan is an event space that is minimalistic in design and lots of natural lighting coming in from the front of the cafe with its large glass windows which gives it a spacious feel to the event space. The interior is decorated in earthy colours with gray walls lined with wooden sections that fits the theme of a cafe. It's seating arrangements are simple,minimalistic yet classy which makes the event space spacious and easy to move about in.
Events
Chokolatte Cafe Sandakan is an ideal event space for events such as a coffee meeting, a lunch/dinner party, a birthday party, a small office party, a gathering for peers and any other casual events for up to 30 pax.
Location
Chokolatte Cafe Sandakan is located at the ground floor of a shop lot on Jalan Dataran B.U. 4, Jalan Bandar Utama nearby a rugby club. It can be accessed via taxi and self-driven cars with street side parking available.
Address:

Lot 43-GF, Jalan Dataran B.U.4, Utama Zone 3 Commercial, Jalan Bandar Utama, Mile 6, North Road, 90000, Sandakan Town, Sabah, Malaysia
Get A Free Quote