Event type : Baby Shower, Birthday Party, Meet Ups, Product Launch
Get A Free Quote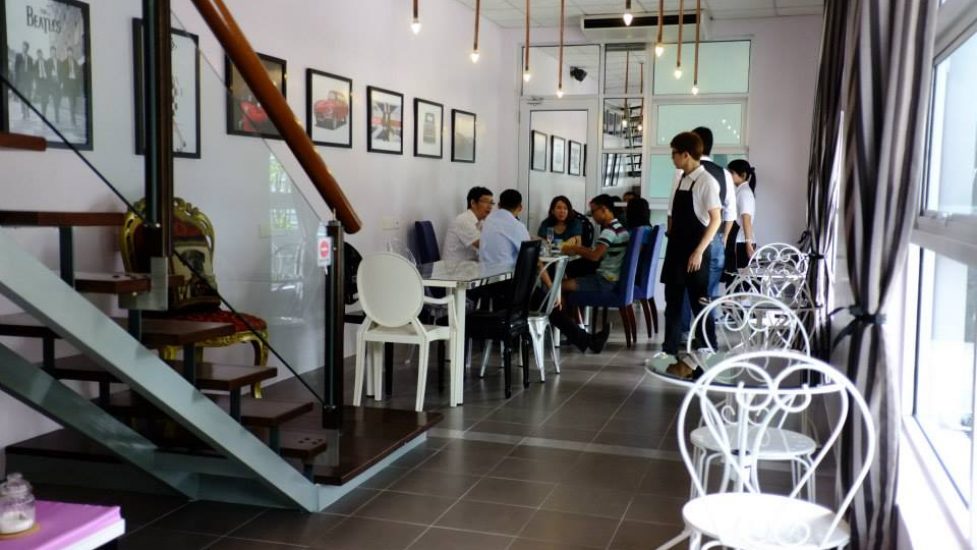 Cafe Del Sol Muar
Cafe Del Sol Muar is a multi-cuisine cafe / restaurant that serves breakfast, lunch and coffee. This cafe was launched on the 1st of January 2014 in Muar. The director of Cafe Del Sol Muar is a coffee enthusiast and is ever willing to share his passion for coffee. Besides that, most of the barristas that work there have sufficient knowledge regarding coffee as well. What makes Cafe Del Sol Muar stand out is their freshly baked coffee beans and creative latte art. Tiramisu, Cheese Cake and British Scones are also among the many crowd favourites in Cafe Del Sol Muar. This Cafe also received many positive feedbacks regarding their staff, service and environment.
Event Space
Cafe Del Sol Muar is a uniquely designed single shop lot that has its own parking space. Due to it being a single block, it has vast amount of natural sunlight with perfect lighting for picture taking in the afternoon. Besides that, they also have high ceilings, good ventilation and perfect taste in coffeehouse music. The overall ambience of Cafe Del Sol Muar is relaxing and cozy, ideal for afternoon hangouts.
Events
Due to its big parking space, affordable food and friendly staff, Cafe Del Sol Muar is suitable for a birthday party, a product launch, a baby shower and casual meetings.
Location
Located at Jalan Abdul Rahman, Johor, the nearest landmark is Muar Traders Hotel which is just a 11 mins (6.8km) drive away via route 5. As Cafe Del Sol Muar has a parking space right next to it, parking is not a hassle.
Address:

No. 84, Jalan Abdul Rahman, Johor,
84000 Muar,
Malaysia
Get A Free Quote