Event type : Birthday Party, Dinner Party
Get A Free Quote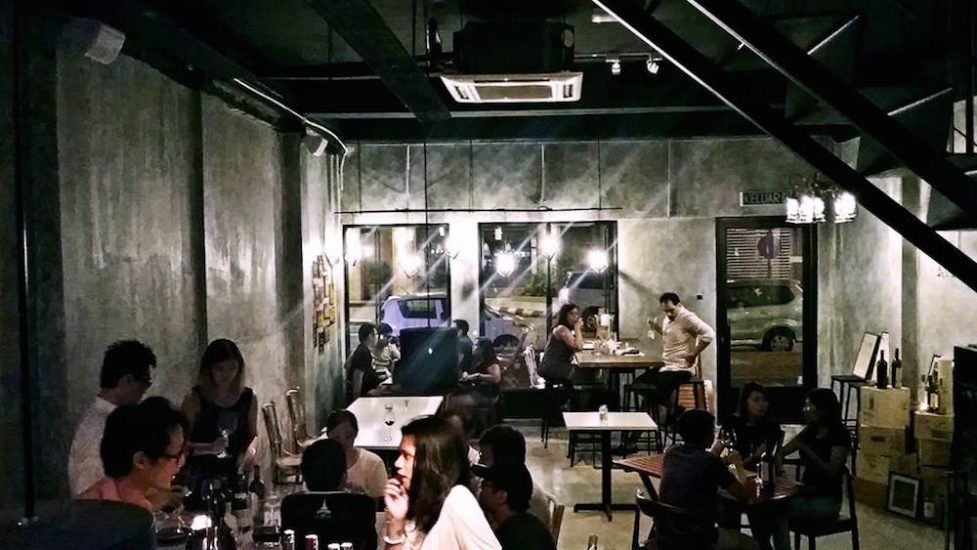 Bacchus Wine Bar
Bacchus is the name of the Roman god of the grape harvest, who was co-opted by the Romans from Dionysus, the Greek god of the grape harvest. With such a name, Bacchus Wine Bar would definitely have a fine selection of wine in their cellar to pair with the fine food that they are serving. Bacchus Wine Bar is helmed by Chef Angie Hiew who was previously at Flamenco & Sentidos Tapas, two restaurants that started the fine Spanish dining scene in Kuala Lumpur the 1990s.
Event Space
Bacchus Wine Bar has a simple design using unpainted cement walls to give this restaurant event space a casual cellar like feel. So if you are looking for a place that is not high on formality but high on the quality of food and drinks, then plan your event at Bacchus Wine Bar. The event space can accommodate up to 50 pax. Suitable for birthday parties and casual dinner parties.
Please note that Bacchus Wine Bar is a non-halal restaurant.
Location
Bacchus Wine Bar is located at The Row KL on Jalan Doraisamy, right beside the Sheraton Imperial. It is easily accessed via Jalan Sultan Ismail or you could get there via the monorail, which stops just a few hundred metres away. While there's limited street parking in front of it, there are some open air parking facilities nearby.