Chin Swee Vegetarian Cuisine
Event type : Family Retreat, Team Building, Wedding Reception, Wedding Venue
Get A Free Quote
Chin Swee Vegetarian Cuisine
Chin Swee Vegetarian Cuisine is the only Vegetarian Restaurant perched atop Genting Highlands, offering a magnificent view of the surrounding Klang Valley countryside.
Please click here for their event menu
Please click here for date & time slot availability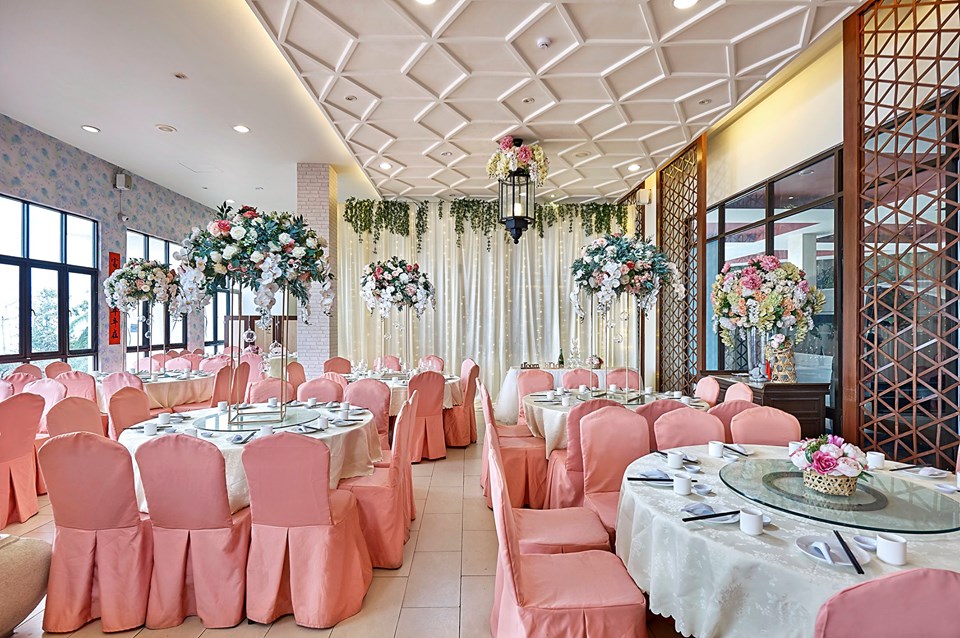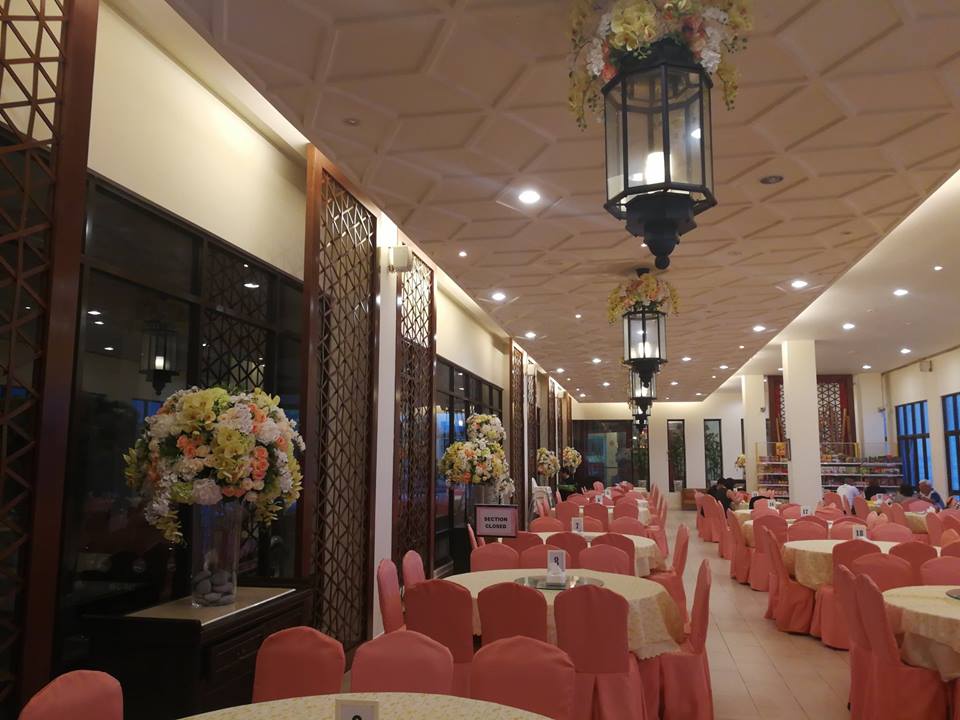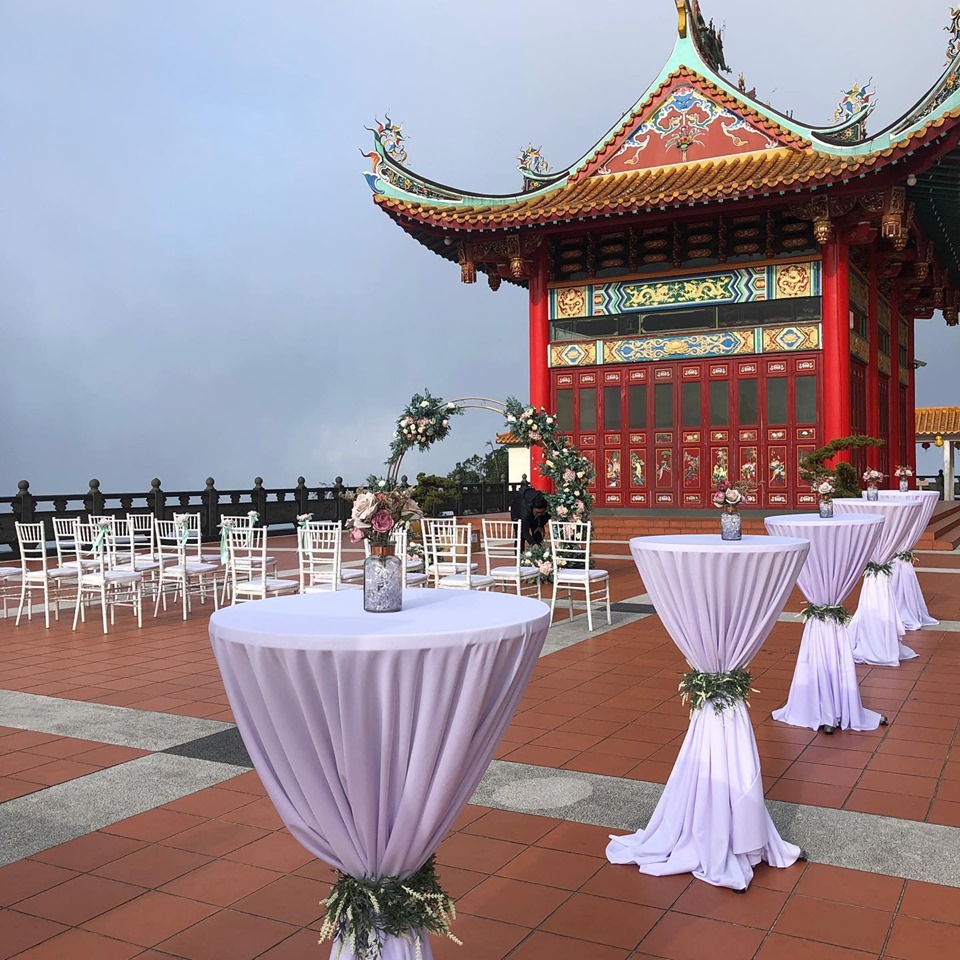 You will be guaranteed a memorable vegetarian culinary cuisine as you enter CSVC that is decorated in a unique and comfortable Chinese tradition and heritage setting.
Chin Swee Vegetarian Cuisine was voted as the "WORLD TOP GOURMET AWARDS 2019 in the VEGETARIAN CUISINE CATEGORY". Our signature dishes cater to the most discerning Vegetarian lovers and Non Vegans alike. It's authentic unique vegatarian food suitable for the whole family.
Eating delicious, tasty and flavourful vegetarian food in the cool breezy mountains of Genting Highlands (18c – 28c) with soothing music to pamper your senses is bliss.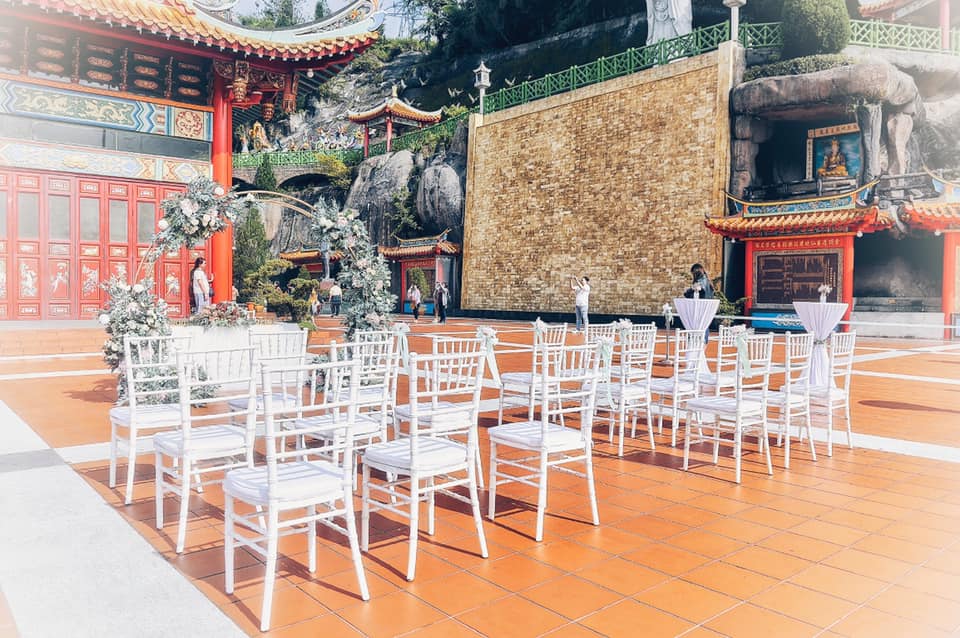 Event Menu
Dinner Banquet Menu A – RM980 Nett Per Table
Minimum 12 Tables
– Four Happiness Platters
– Sze Chuan Mushroom Soup With Pickled Vegetables
– Braised Jie Gua And Carrot Serve With Kailan
– Fried Lotus Root With Pineapple In Spice Sauce
– Yam Basket With Scallop in San Bei Sauce
– Signature Mix Vege Curry with Vege Prawn
– Olive Vegetable Fried Rice with Pine Nut
– Red Bean Peach Resin Dessert*
– Lao Cong Shuixian
Item (*) will be served individually
Dinner Banquet Menu B – RM1,180 Nett Per Table
Minimum 12 Tables
– Organic Vegetables & Fruits Combination
– Twin Vegetable Soup with Assorted Mushroom Serves with European Bread*
– Deep Fried Vegetables and Beancurd Ball Serves with Chinese Yam in House Special Dressing*
– Chawanmushi with Black Truffle, Japanese Cucumber Salad*
– Pan Fried Huricium with BBQ Sauce, side with Avodaco and Broccoli*
– Noodle Serves with Signature Curry with Bentong Beancurd, Vege Prawn and Fried Burdock Slice*
– Snow Fungus Peach Resin & Jujube Dessert*
– Anxi Premium Tie Guan Yin
Item (*) will be served individually
Dinner Banquet Menu C – RM1,380 Nett Per Table
Minimum 12 Tables
– Superior Assorted Hot & Cold Dish
– Broccoli & Cauliflower Soup with Pistachio*
– Braised Lion Head with Hong Kong Kailan*
– Stir Fried Asparagus & White Bamboo Shoots in Black Truffle
– Signature Mix Vege Curry & Huricium Serve with Homemade Potato Mantao
– Noodles with XO Sauce Serve with Deep Fried Wawa Yu*
– Lotus Paste with Water Chestnut & Bird's Nest*
– Huag Jin Gui (Premium Oolong Tea)
Item (*) will be served individually
Availabilitiy & Rates
Fully booked! All bookings exhausted.
Event Space
Chin Swee Vegetarian Cuisine is a well known location for vegetarian dining among many visitors from the region such Singapore, Indonesia, Taiwan, Thailand, India, China, the Middle East and etc.
Chin Swee Vegetarian Cuisine (CSVC) is situated in the vicinity of Chin Swee Caves Temple, which many regard as the most scenic site in Genting Highlands. Located at 4600 feet/1402 meters above sea level, surrounded by lush slopes of the virgin tropical forest. The tranquillity of the location, one can feel peace in the midst of the moving white clouds and gentle cool breeze. Our patrons will get to enjoy the magnificent view of the majestic Titiwangsa mountains here.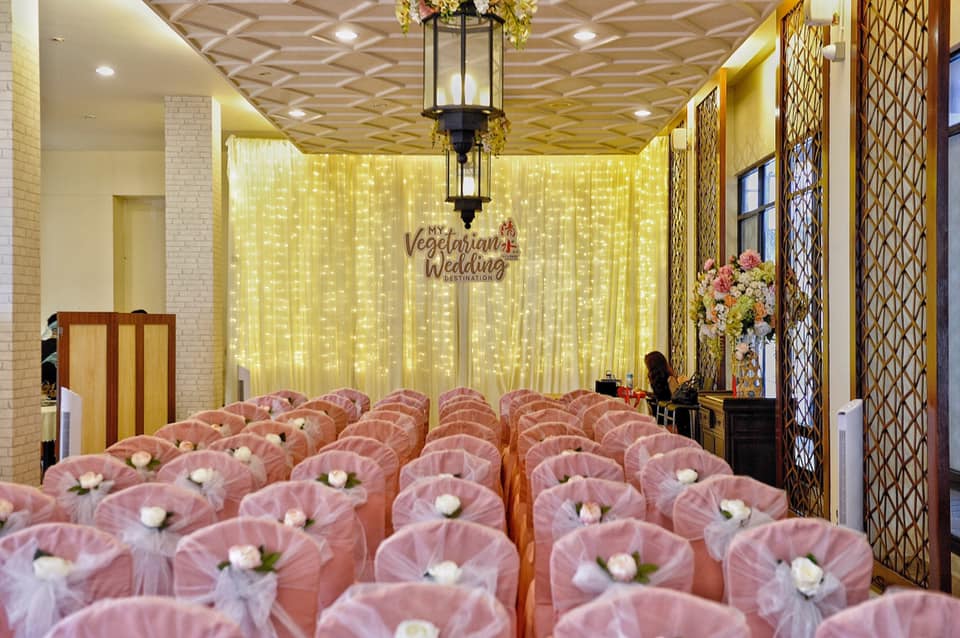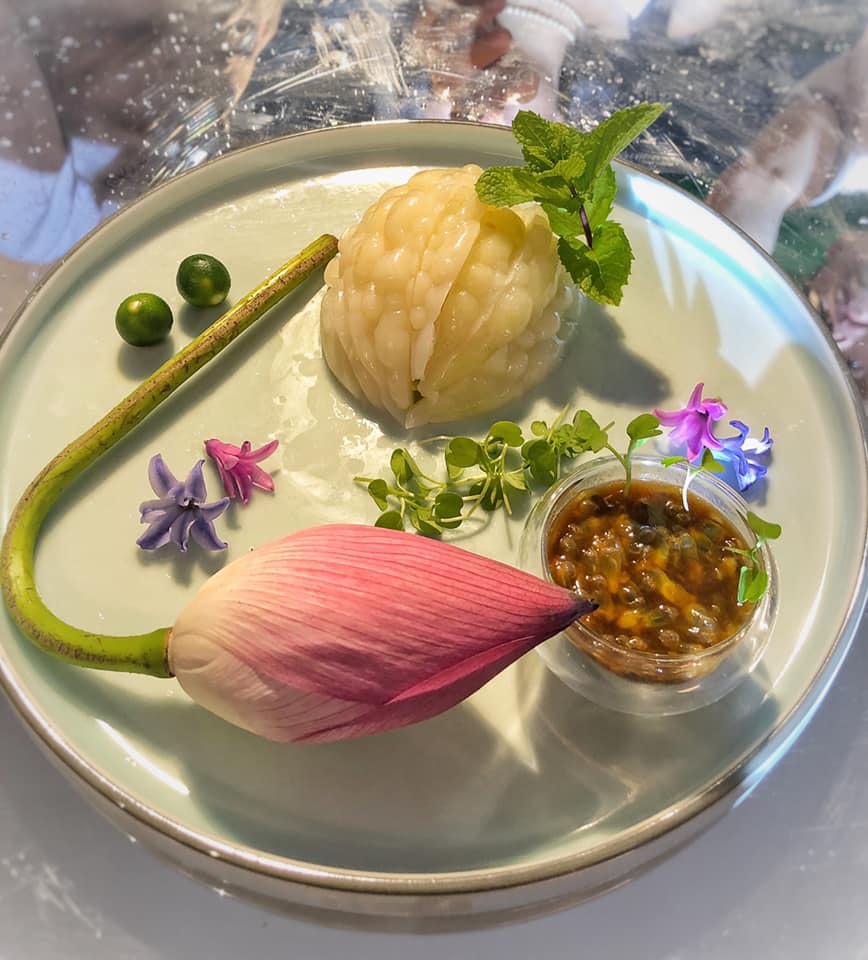 Indoor Restaurant Space can host up to 200Pax
-Round Table Seating Arrangements
– Max 20 Tables of 10 Seaters
-Professional Crew on Standby
-Located on the 12th Floor
Outdoor Open Air Facility (Sky Terrace) can host up to 300 Pax
-Canopy Style Open Air (upon request)
-Non cordon
-Located on the 13th Floor
-Professional Crew on standby
Facilities
In-House Services/
-Wedding Planner Team
-Huge Projector Screen
-Projector
-PA system
-Professional Deco Team
-Multilingual Emcee (International Standard)
Hotel & Accomodation
Goh Tong Hall Residence
– 110 Residence Rooms
– 3 Star Rated
– Basic Hotel Amenities with Hotel Reception
Cable Car
Awana Station
Chin Swee Station
Sky Avenue Station (Genting Highlands)
Fly up to Genting Highlands in 10 minutes from Awana Station to Sky Avenue Station
*With the Same ticket you GET a FREE STOP at the Chin Swee Station, where you can explore the beautiful Chin Swee Caves Temple and its surroundings at NO Extra Cost
*Come to Chin Swee Vegetarian Cuisine for sumptuous Vegetarian Cuisine. Take 8 escalators down from Chin Swee Station. Just 5 minutes walking distance to the restaurant.
Events
Chin Swee Vegetarian Cuisine is able to host a variety of event such as wedding banquet & reception, corporate events, birthdays, groupt retreat and so much more
Location
The perfect location for a short getaway from the city of Kuala Lumpur which is only 45 minutes drive from Karak Toll Plaza and 5-10 minute drive up to Resorts World Genting.
The location has a very strong Chinese cultural element and architecture, making your dining experience truly unique while embracing the richness of the Chinese cultural heritage.
Address:

Chin Swee Caves Temple,
69000 Genting Highlands,
Pahang,
Malaysia
Get A Free Quote