Connexion Nexus Banquet Hall
Event type : Cocktail Party, Corporate Dinner, Corporate Meeting, Press Conference, Product Launch, Product Talk, ROM, Seminar, Workshops
Get A Free Quote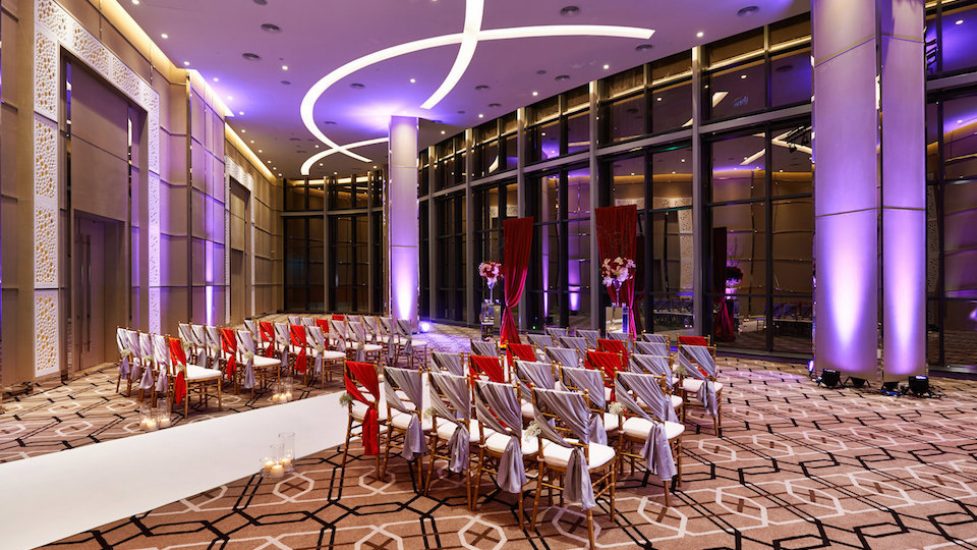 Connexion Nexus Banquet Hall
Connexion Nexus or as it is now renamed, Connexion Conference & Event Centre (CCEC) is firmly making a name for themselves among the event scene in the Klang Valley. Their ballrooms and meeting rooms are popular because of the flexibility of their space. They also have a banquet hall, called The Zenith, with floor to ceiling glass windows which is suitable for a variety of events.
Facilities
Connexion Nexus Banquet Hall has full in-building Wi-Fi connectivity, advanced audio visual systems, teleconferencing facilities, a nursery room and a complimentary shuttle-service – just a few of the extras provided that go into making every event at Connexion Conference & Event Centre extraordinary.
Events
The Zenith Banquet Hall with an impressive curve design layout is also a perfect ambience for an intimate walk down the aisle for a wedding ROM, or an annual dinner, seminar, workshop, press conference, or any event that requires a space for up to
– 160 pax in a banquet setting
– 190 pax in a theatre setting
– 108 pax in a classroom setting
Location
Connexion Nexus Banquet Hall is located at The Vertical in Bangsar South. The relatively easy access to Connexion Nexus also makes it an ideal location for events. Whether you enter via the New Pantai Expressway or the Federal Highway, Bangsar South is well served by many feeder roads. There are over 1,000 parking bays in this area, making this a suitable space for the largest of events.
Address:

7, Jalan Kerinchi,
Bangsar South City,
59200 Kuala Lumpur,
Malaysia

Get A Free Quote