Event type : Birthday Party, Business Dinner, Business Lunch, Gathering, Kids Party, Meet Ups
Get A Free Quote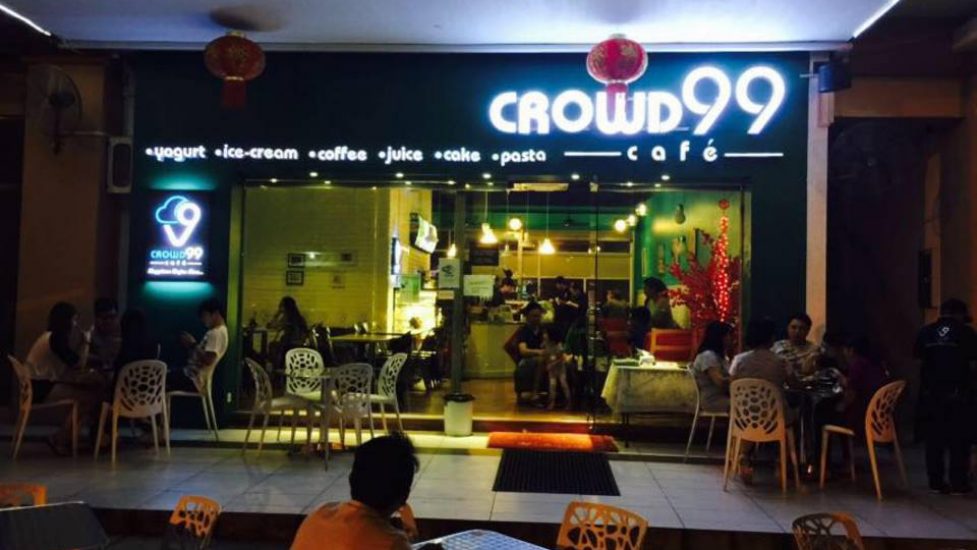 Crowd 99 Sandakan
Crowd 99 Sandakan is an event space that serves simple yet delicious Western cuisine. From a humble beginning in Sandakan town, the team at Crowd 99 Sandakan is extremely dedicated to serving you only the best food with excellent quality. Crowd 99 Sandakan serves a wide range of cakes, desserts, homemade ice cream, coffee as well as main meals. Their house specialty is their fresh grilled salmon and their homemade oxtail soup. Another favourite at Crowd 99 Sandakan is their signature homemade soft serve ice cream that changes every week! The flavours include green tea, which is very creamy, avocado, cheese, and mochi cha ice cream. Crowd 99 Sandakan is a great place for a quick coffee or ice cream fix and for leisure.
Event Space
Crowd 99 Sandakan has a great atmosphere with comfortable white chairs that matches their white theme bricked wall. Panelled with bright orange lights, this place has a laid-back look to it. Cleanliness is never a problem here at Crowd 99 Sandakan because the staff are very efficient at immediately cleaning up the tables. This event space is fully air-conditioned and guests have an option to both sit out and enjoy the cool breeze or sit inside where the smell of coffee and delicious food lingers. Crowd 99 Sandakan has complimentary plain water as well as free Wi-Fi.
Events
Crowd 99 Sandakan event space is great for guests who would like to walk in and dine or even for big events like a birthday party and a gathering. You can even host your business meetings or have your corporate lunch or corporate dinner at Crowd 99 Sandakan. The team at this cafe aims to provide food with great quality to all of their guests. It is a great place for kids because of the variety of food that they have. This event space can hold up to 60 pax for events.
Location
Located at IJM Avenue 2, Crowd 99 Sandakan is definitely an easy event space to find. Parking spaces are easy to find, so you don't need to fret about going around in circles trying to look for a parking spot.
Address:

Lot 52, Ground Floor,
IJM Avenue 2,
90000 Sandakan,
Sabah,
Malaysia
Get A Free Quote