Event type : Corporate Dinner, Corporate Party, Dinner Party, Product Launch, Wedding Dinner, Wedding Party, Wedding Venue
Get A Free Quote
Glasshouse Seputeh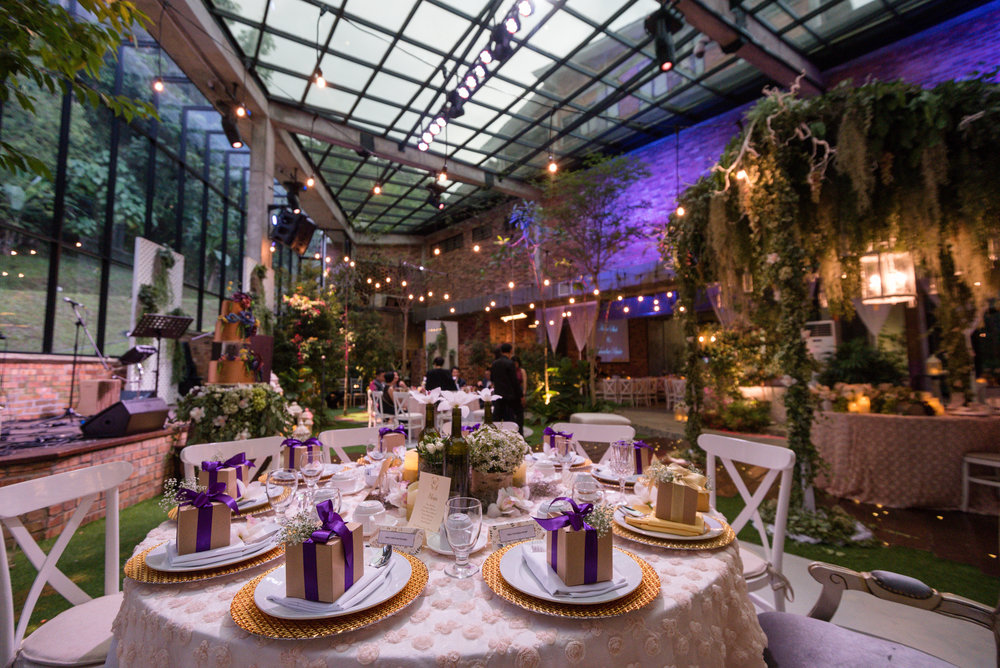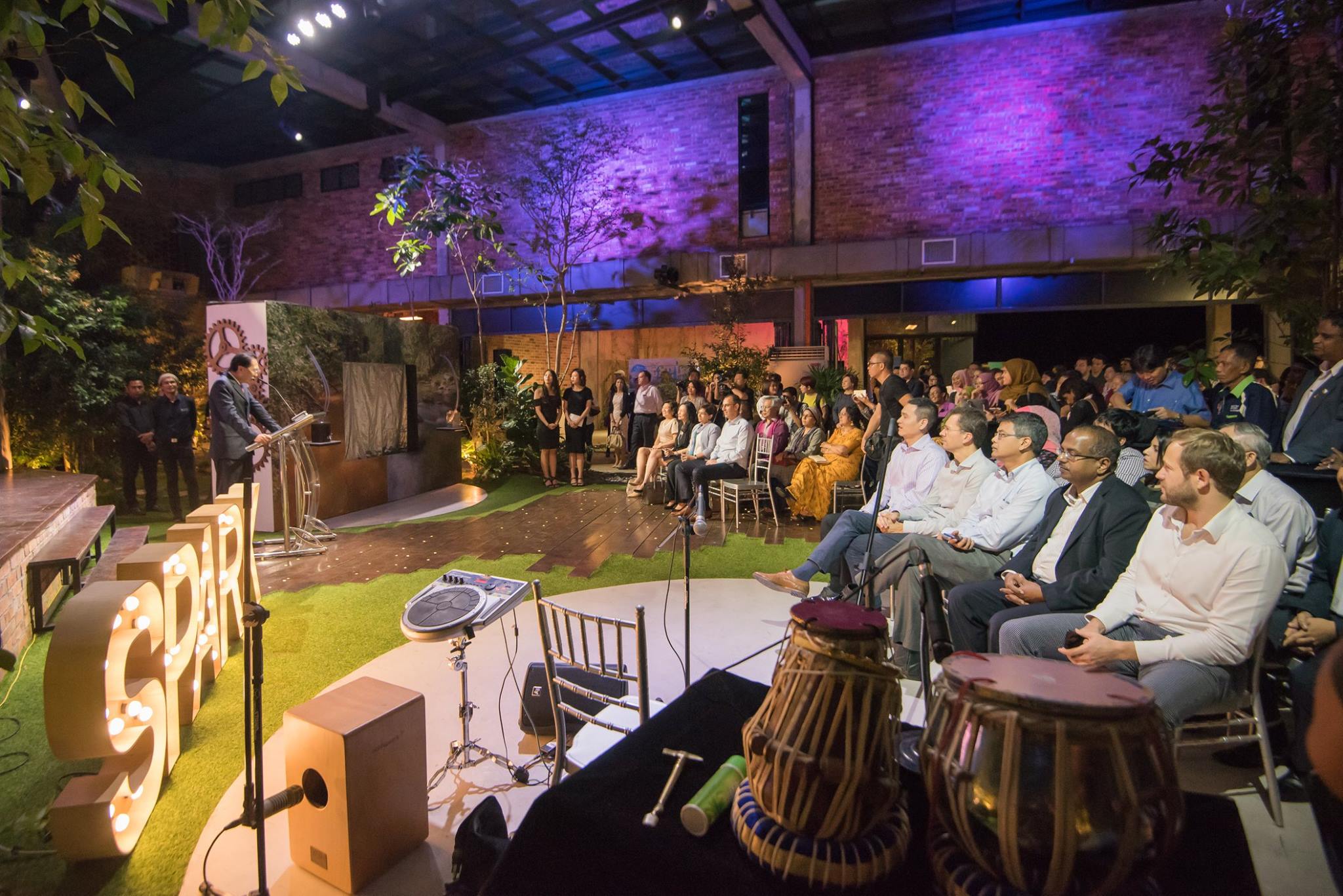 Fully booked! All bookings exhausted.
Glasshouse Seputeh is as their name suggests, a glasshouse bungalow in the midst of a green lung that still surrounds the Seputeh area. The owners describe it as an architectural marvel. And when you look at the pictures of the event space, you are likely not to disagree either. The Glasshouse Seputeh is designed to let a lot of light into it, so this makes it a perfect location for events where you want the feel of outdoors without being exposed to the environment. The space here has been designed with glass wall that extend from the floor to the ceiling. Since they began operations in 2014, they have attracted a lot of events.
Rental rates for the space (not inclusive of furniture) begins at RM20,000+ for weekend events. So if you are looking for an exclusive wedding venue, this definitely is it!
Event Space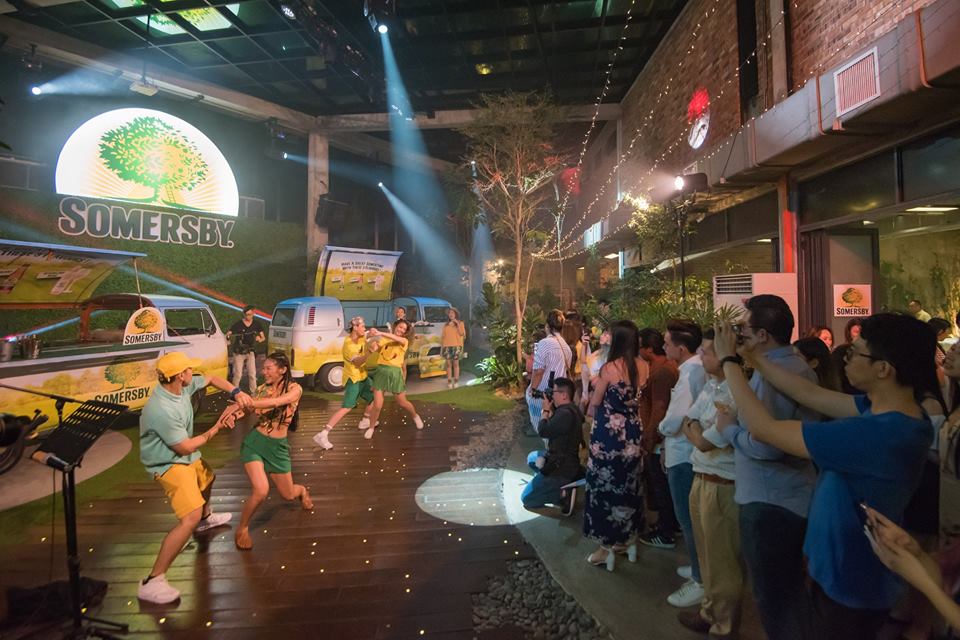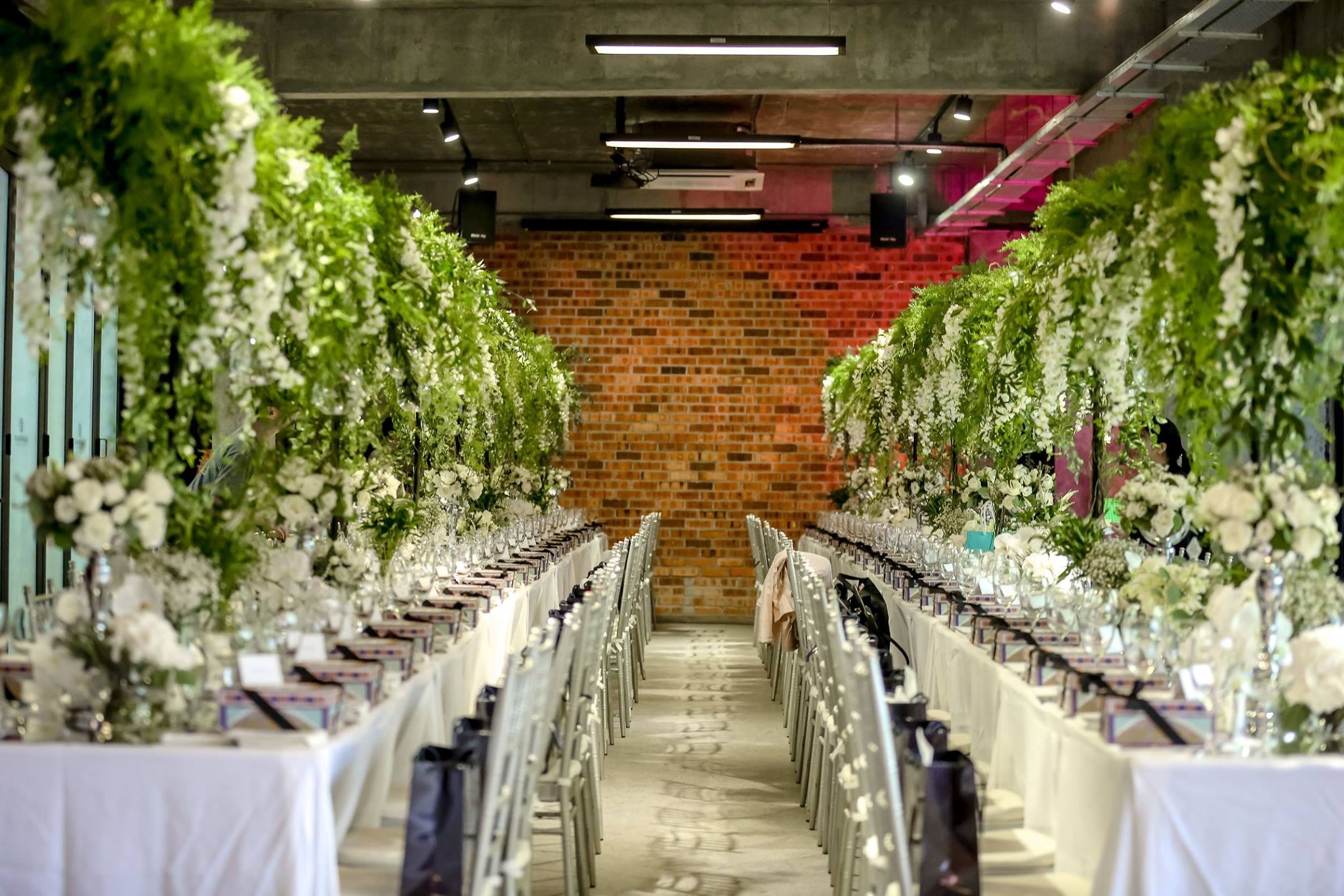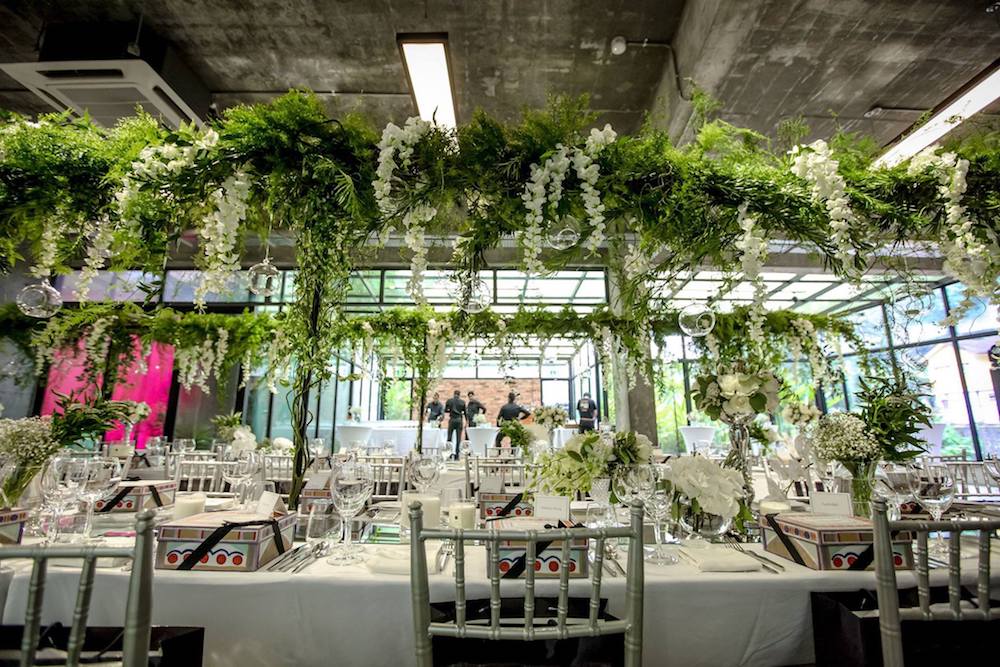 Glasshouse Seputeh offers an exclusive event space for all sorts of events, whether small or large. Whether it's a conducting a training or workshop session, plan a conference, a company meeting, have a press conference, organize a product launch, or have a garden wedding that is not subject to the heat or rain, have your function at the Glasshouse Seputeh. The event space at Glasshouse Seputeh can accommodate up to 400 sitting guests.
The floor plans at Glasshouse Seputeh can be configured from 2000 sf to 8000 sf, making it suitable for many types of events and group sizes. Glasshouse Seputeh has not only proven itself as a popular dinner event venue but also a very popular wedding venue, judging by the number of inquiries we have received for this event space.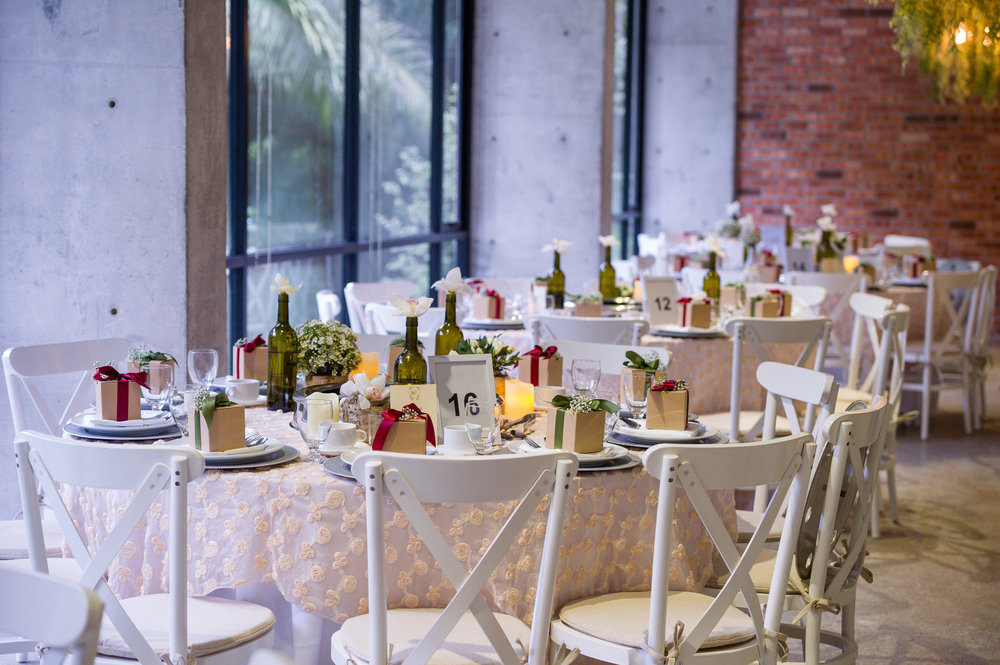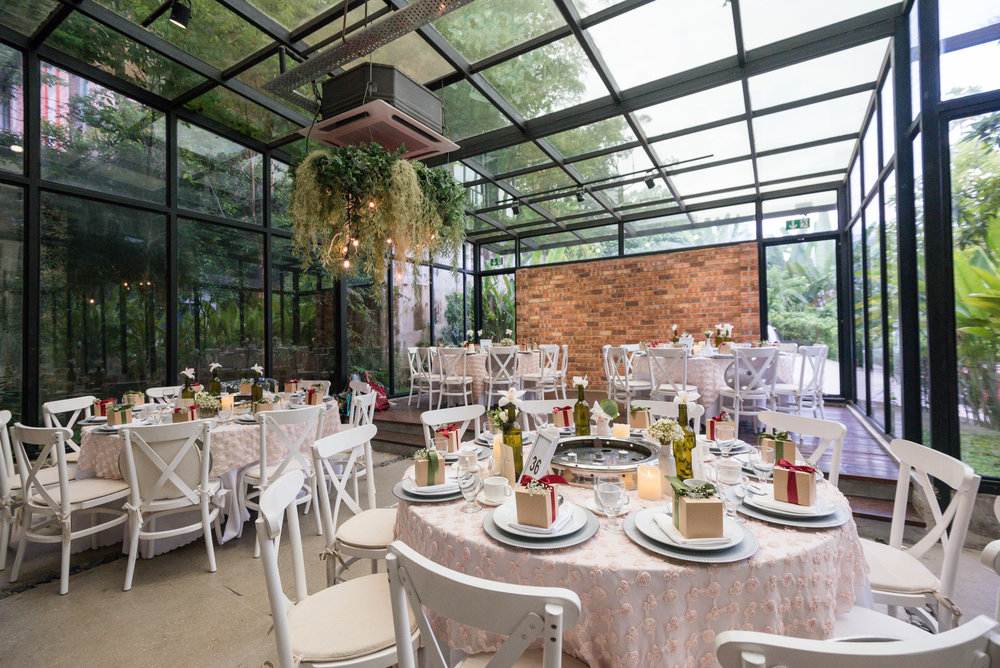 Glasshouse Seputeh has a lawn event space that is perfect for a wining and dining functions. This space sits 100 pax. There's a parlour space with raw brick walls with a minimalist feel and this event space can sit up to 100 pax. The Grand Court at Glasshouse Seputeh has textural brick and concrete walls with a glass panel wrapping. It also has a stage and an activity area and will accommodate up to 200 pax. The total space accommodates up to 400 pax seated.
Location
The Glasshouse Seputeh is located on Lorong Syed Putra Kiri, just off Jalan Syed Putra. While that's not exactly within Taman Seputeh itself, it's in the vicinity hence taking the name of Seputeh. Lorong Syed Putra Kiri is on the road where the famous Restoran Siu Siu is located. It is a nice quiet corner of Kuala Lumpur. Due to the limited number of car parks here, parking can be a problem. So it's best that you encourage your guests to use a ride hailing service when you have an event here.
Address:

Glasshouse at Seputeh
Lorong Syed Putra Kiri,
Taman Seputeh,
50460 Kuala Lumpur, Malaysia
Get A Free Quote