Event type : Birthday Party, Wedding Proposal
Get A Free Quote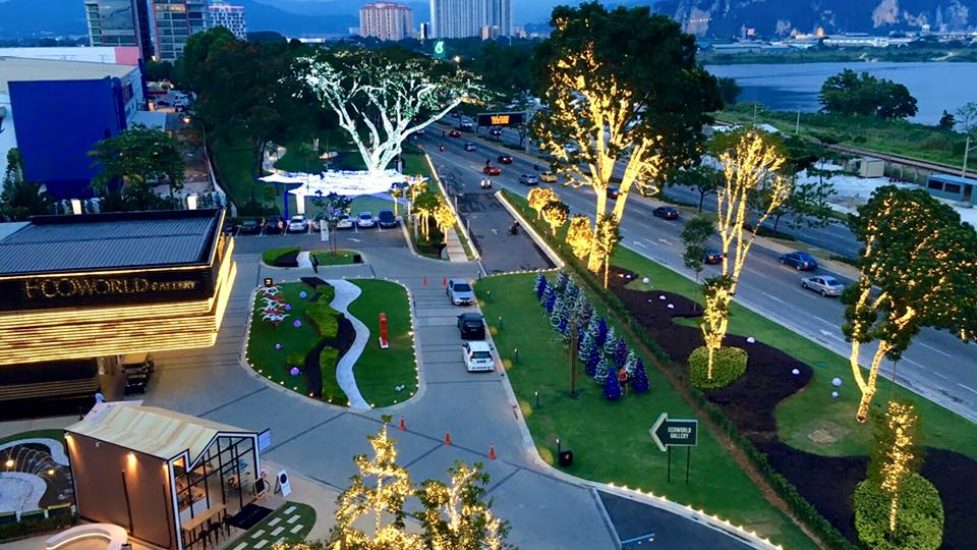 Palladium Cafe KL
The Palladium Cafe KL is no longer open. Please check the other options on VMO by searching the search bar on top.
The Palladium Cafe KL is pop up cafe built by EcoWorld at their showroom in the EcoWorld Gallery on Jalan Sultan Azlan Shah. Why is a cafe name after a rare and lustrous silvery-white metal? We don't know but it could be that Palladium Cafe KL is a rarity among the third wave cafes in KL. The fact that it's glasshouse cafe and also inspired by a Jay Chou music video adds to its rare appeal. Palladium Cafe KL is actually not the first such pop up cafe. The first was actually in Johor Bahru.
Event Space
As an event space, there's not much space within the Palladium Cafe KL itself but their space outside is so well landscaped that you can't help but find it charming. Even if it you don't find it charming, this is definitely an Instagrammer's event space. With the perfectly manicured lawn, beautiful water feature and lovely lighting, it's an event space to win your heart. As if all that is not enough, they also have huge pair Angel Wings, this is a definitely a popular event space. I guess this is the place to plan a Valentine's Day event. This is an event space that won't fit more than 20 people.
Location
While the address states that Palladium Cafe KL is located at EcoWorld's property gallery at 6 1/2 mile of Jalan Sultan Azlan Shah, it actually is on Jalan Kuching. If you are using Google Maps to get here, it will show you that you this place is actually on Jalan Kuching, so don't worry about it.
Address:

EcoWorld Gallery @ Eco Sky,
Lot 3972 & 4189,
Batu 6 ½, Jalan Sultan Azlan Shah
68100 Kuala Lumpur,
Malaysia
Get A Free Quote