Event type : Baby Shower, Birthday Party
Get A Free Quote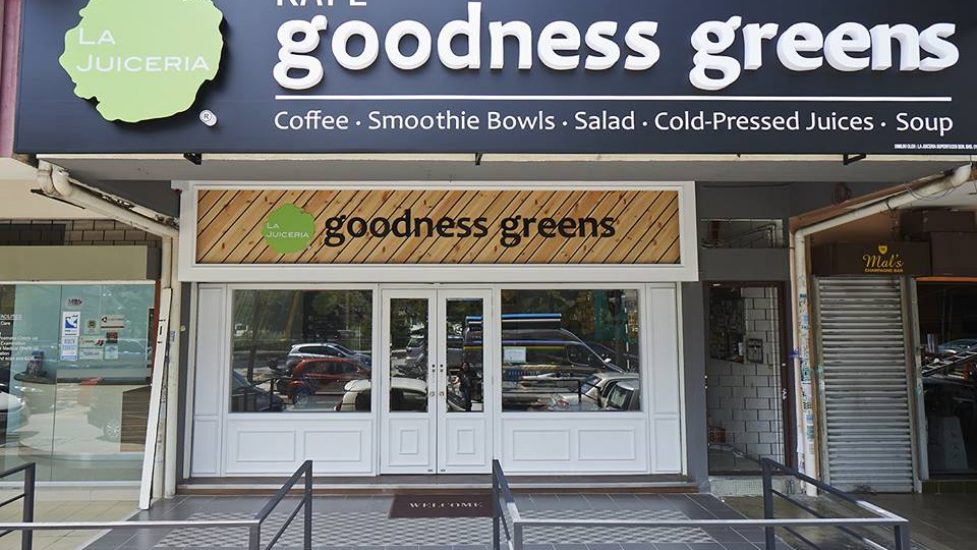 Goodness Green Cafe
Goodness Greens Cafe but more popularly searched as Goodness Green Cafe is a cafe that serves healthier meal options. They serve gourmet salads, hot soups, ace bowls, and cold-pressed juices. And they serve coffee too if you absolutely can't have greens without some juice from roasted beans.
Child Friendly Event Space
Goodness Green Cafe has a minimalist look for a cafe event space. So they not only differ from the hipster cafes that have dotted all over TTDI in terms of cuisine but also their look. Goodness Green Cafe keeps their event space cosy and spacious by not trying to fill it with too many tables. What has won the hearts of many is the inclusion of a space for children to play. Goodness Green Cafe is an ideal event venue for events where you are bringing young children along as there's a place to keep them entertained. The event space can accommodate just about 30 pax.
Location & Parking
Goodness Green Cafe is located on the popular Jalan Datuk Sulaiman in TTDI. Like many of the roads in TTDI, there really isn't much parking on the street. However, there is an open air paid parking lot within a 100 metre walk which has ample parking, making Goodness Green Cafe not a bad event space for functions like healthy dining parties.
Address:

32, Jalan Datuk Sulaiman,
60000 Taman Tun Dr Ismail,
Kuala Lumpur
Get A Free Quote