Event type : Birthday Party, Meet Ups
Get A Free Quote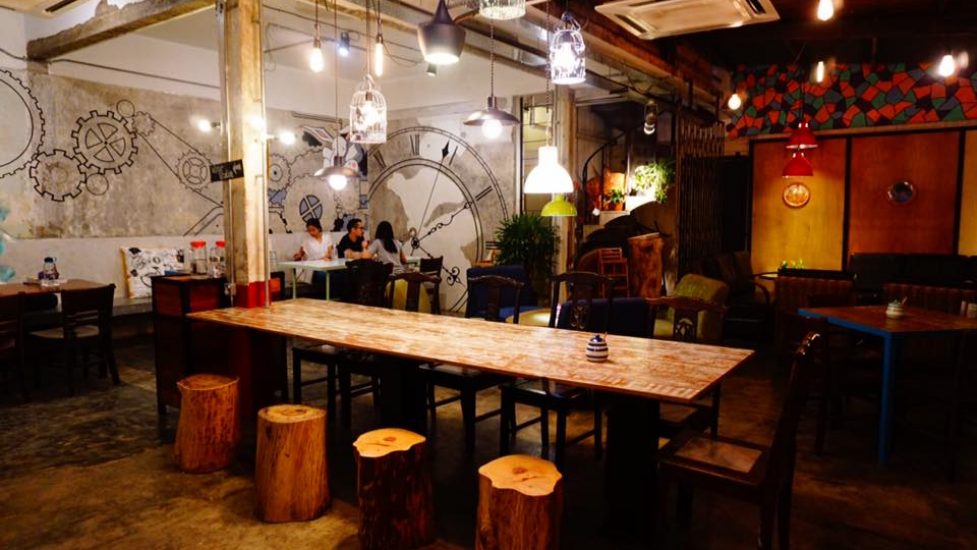 123 Gasing Cafe
123 Gasing Cafe joins the list of hipster cafe event spaces that we have listed on VMO. 123 Gasing Cafe serves cafe comfort food (like sandwiches, pasta & desserts) for an uncomplicated meal. It's an event space where you can grab a simple bite and chill and chat with friends. And judging by the picture of their baristas, they have some pretty good looking baristas there too.
Event Space
123 Gasing Cafe sports the rustic look that is the rage of hipster cafes. However, they interpret it slightly differently with more wood and natural elements making it a less cold event space. The unpainted walls are dressed up with murals to give it some life. 123 Gasing Cafe also has an outside area if you and your guests would like to soak in the heat. This is a suitable event space for birthday parties, meet ups and gatherings for up to 70 pax. Oh, they provide board games to keep you and your friends occupied too.
Location
123 Gasing Cafe is located on Jalan Gasing (the Gasing in the name is a giveaway) along the street that houses the famous chicken rice store. Getting here is either via Jalan Gasing or just get off the Federal Highway (only if you are coming from KL). Access to 123 Gasing Cafe is not a problem at all. Parking however might be. There's limited street parking during the day time but it does get better during the evenings. Or you can simply use VMO's Grab offer when you plan an event here.
Address:

123 Jalan Gasing,
46000 Petaling Jaya,
Selangor,
Malaysia
Get A Free Quote