Event type : Birthday Party, Meet Ups
Get A Free Quote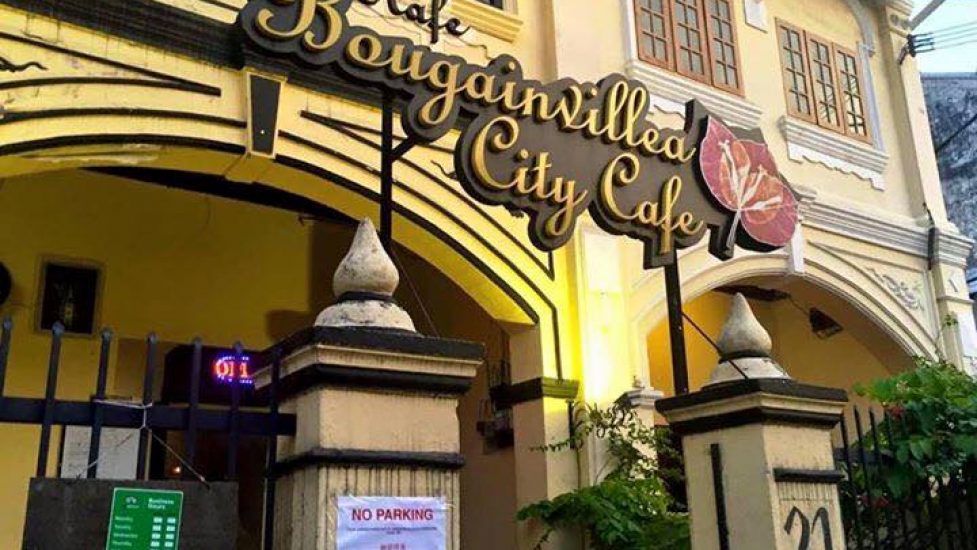 Bougainvillea Cafe Ipoh
Bougainvillea Cafe Ipoh is a cafe that serves a mix of western cuisine. Set in a street that was known as Millionaire's street, this area had lost its former lustre until it was rediscovered when gastrobars like Bricks and Barrels started opening here. Today, the street is once again a hot bed of activity and has a style that's different from Ipoh's Old Town but nevertheless reflective of its past. Bougainvillea Cafe Ipoh provides its guests with a contemporary setting in an 80 year old building. And the food is something to take note too as the cafe is helmed by a Cordon Bleu trained chef.
Event Space
The narrow building in which Bougainvillea Cafe Ipoh occupies doesn't afford it much space width wise but the yellow wall makes the cafe bright and cheery. Bougainvillea Cafe Ipoh is a suitable event space for birthday parties and small intimate parties with friends. The event space can accommodate up to 50 pax.
Location
Bougainvillea Cafe Ipoh< is located in Jalan Lau Ek Ching, the home of many of Ipoh's trendiest pubs and gastrobars. There is plenty of parking on the street and also on the neighbouring streets making it an ideal event space for functions like parties, product talks or workshops.