Event type : Bachelor party, Birthday Party, Cocktail Party, Corporate Party, Hen's Night
Get A Free Quote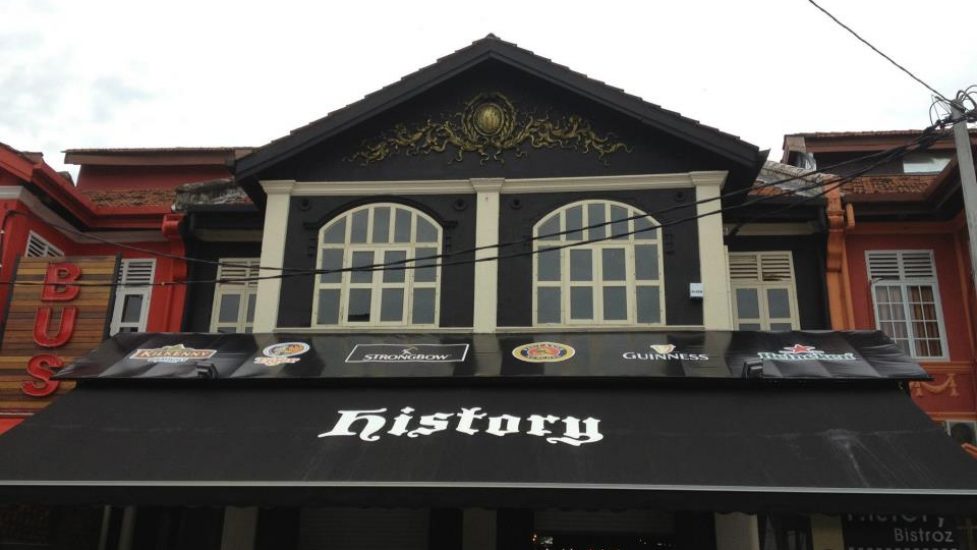 History Bistroz Ipoh
History Bistroz Ipoh was founded in 2012 and is meant to be a place where anyone can stop in to have a bite and a pint. History Bistroz Ipoh has a team of experienced chefs in its state of the art kitchen passionately and carefully preparing an array of delicious food for patrons. Housed in one of the old shop houses that line Jalan Lau Ek Ching, History Bistroz Ipoh brings contemporary relevance to a part of historical Ipoh.
Event Space
History Bistroz Ipoh is an event space that is suited for private and corporate events. There is a private upper section equipped with karaoke & sound system and comfort sofas & tables, a perfect area for private parties, celebrating a birthday of loved one, corporate functions and meetings. To keep the mood lively, History Bistroz Ipoh is equipped with Electronic Darts machines and a pool table. It can accommodate up to 100 pax below while the private are can accommodate up to 50 pax.
Location
History Bistroz Ipoh is located in Jalan Lau Ek Ching, the home of many of Ipoh's trendiest pubs and gastrobars. There is plenty of parking on the street and also on the neighbouring streets making it an ideal event space for functions like parties, product talks or workshops.
Address:

36 & 38, Jalan Lau Ek Ching, 30300 Ipoh, Perak, Malaysia
Get A Free Quote