Event type : Baby Shower, Birthday Party, Full Moon Party, Gathering, Meet Ups
Get A Free Quote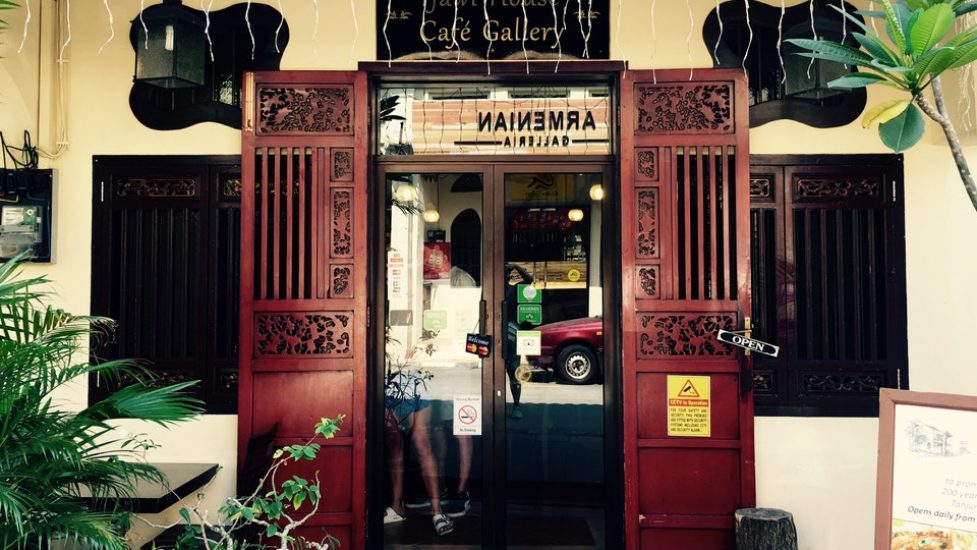 Jawi House Cafe Gallery
Jawi House Cafe Gallery, a heritage site cafe and gallery aims to aims to promote Jawi Peranakan cuisine and heritage and to the world. Established by the Karim family and lead by Chef Nuril, it is the event space to experience centuries of magical culinary history which is unforgettable. It boasts of authentic Javanese favourites such as Nasi Lemuni, Balmieh Lamb Stew, Roti Surai and Jawi Briyani. For desserts do indulge in their Serabai with Jawi local brewed coffee or Nutmeg juice.
The event space also houses an exclusive range of handcrafted textiles and artwork for sale by budding Malaysian artists on its second floor gallery.
Event Space
Walk in to the historic ambiance of Jawi House Cafe Gallery, a humble event space built in the 1880s and be awed by its combination of tradition and modernisation. The interior of the double story narrow heritage building is air ñconditioned, has WiFi, decorated with record labels and decor and with several sections of attractive seating area. The first floor, has a covered air well that allows in daylight and brightens the back area of the house. A steep flight of stairs to the second floor opens up to a splendid gallery space with polished wooden floors. Only barefoot viewing is permitted at the gallery. Staff are courteous and helpful in explaining menu items.
Events
A quaint event space to have a lunch and dinner with family and friends, a road trip must stop, birthday party or other private function. The event space seats 36 pax downstairs.
Location
Jawi House Cafe Gallery is located in the middle of Lebuh Armenian, not far from the intersection with Lebuh Cannon. The event space is a few doors away from the Penang Street Art Street and the Armenian Street Heritage Hotel. Street parking is available behind the hotel.