Event type : Birthday Party, Business Dinner, Business Lunch, Corporate Party, Dinner Party, Meet Ups
Get A Free Quote
JDV Cafe
JDV Cafe is a European inspired cafe with wholesome food, World-Series  coffee and cozy ambience. This outlet serve authentic coffee that made from rich aroma coffee beans. This cafe got 1st floor which is space with cozy decoration to classroom, workshop set up.
This outlet received so many positive review. The customer verified that JDV Cafe is an awesome cafe with a lovely experience. Excellent interior decor with tasteful placing of items to suit the ambience. The place gives positive vibes the moment you step in. Brilliant service. Friendly servers look into the needs of the customers. The food comes relatively fast. It is presented well and tastes fantastic. There are many veges options. Hence, the vegetarians won't feel left out in a group. The sitting arrangement and ambience are some of the best I have been. The payment can be made in an easy way of either cash, card, or QR pay mode. Parking near the place might be an issue. Apart from that, one should visit and try the special Nasi Lemak.
You need to experience their excellent coffee with their home made cake, it was not too sweet and true to what home made stuff is supposed to be like. Served by very friendly and welcoming staff and the quaint old school coffee house atmosphere makes it a very relaxing experience especially on a hot day.  The JDV stands for Joei de Vivre meaning the exuberant enjoyment of life, and they definitely lived up to its name!
Beautiful Cafe Design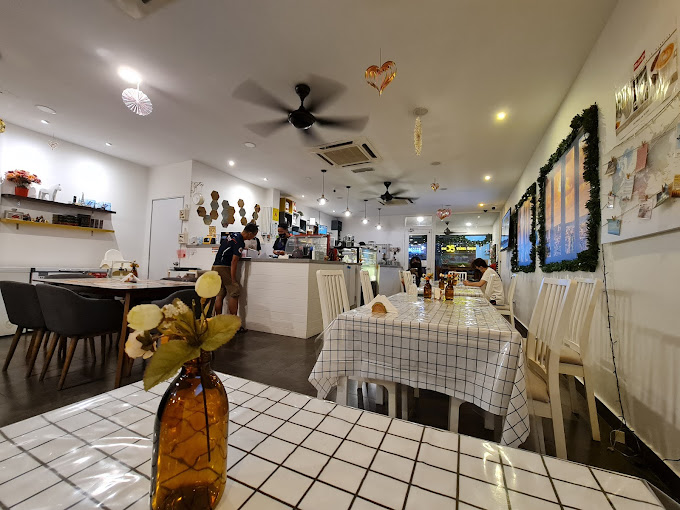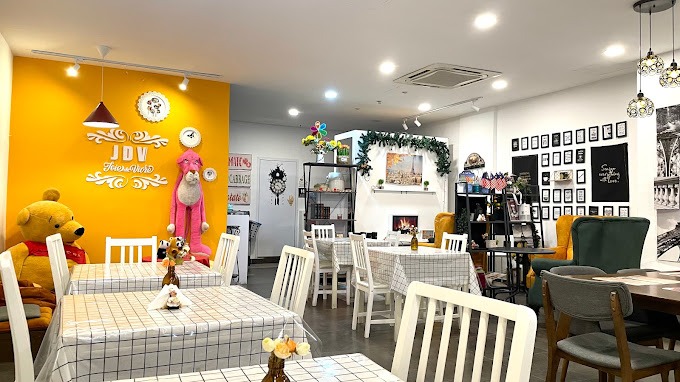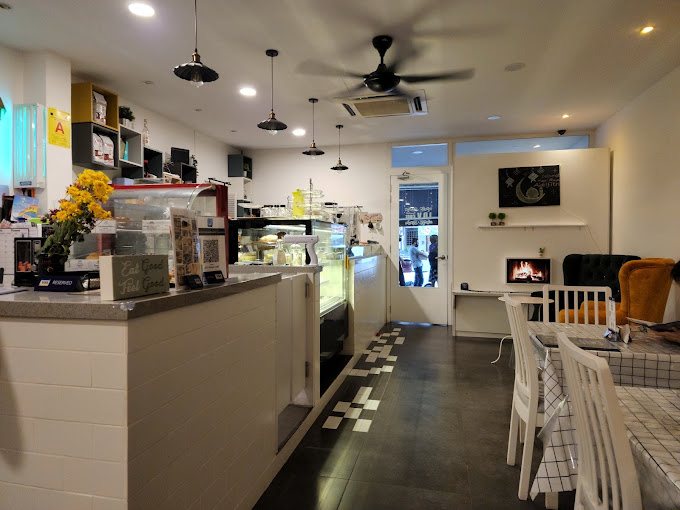 The Entrance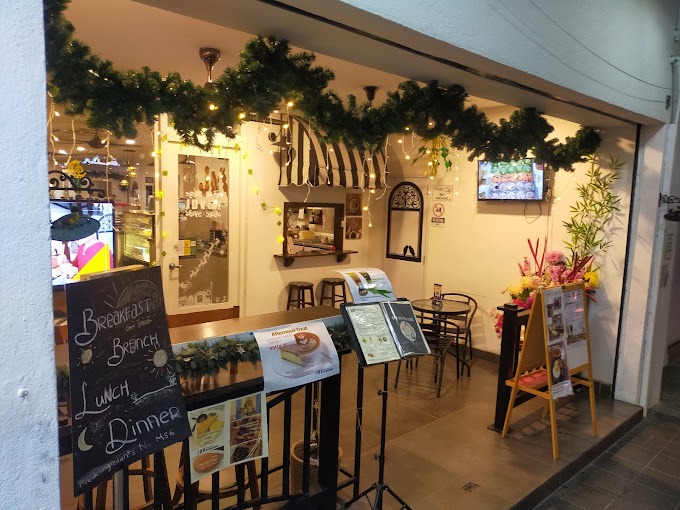 Events
This Cafe has a cozy event space with white chair and sofa seating. This event space is able to accommodate from 20 – 45 pax is suitable for small events such as a dinner, small celebration event, birthday party, anniversary, tea party, small gathering, annual dinner,or even a simple meet-up with friends and family.
Location
JDV Cafe is located at USJ 10/1E Taipan Triangle, Subang Jaya. For those who are driving, you can just type in JDV CAFE on your Waze or Google Maps. Its MBSJ paid street parking box type.
Address:

8G, Jalan USJ 10/1E
Taipan Triangle, 47620
Subang Jaya, Selangor

Get A Free Quote