Event type : Baby Shower, Birthday Party, Dinner Party, Gathering, Meet Ups
Get A Free Quote
Ruma Puteh
Rumah Puteh is about a trending cafe located right in the heart of the busiest city in Malaysia, Kuala Lumpur! Known by many as Ruma Puteh, this cafe has been attracting a great number of visitors with its aesthetically pleasing interior and decorations. First opened its doors to the public early last year, the name of this cafe simply translates to White House, so you can expect to be greeted with a bunch of white decor once you arrive here.
Ruma Puteh Taman Tasik Titiwangsa, finally a cafe in KL that makes us feel like we are in a theme restaurant in Bangkok, Bali, or maybe Siam Reap.
Good news from Ruma Puteh that they are now available for other services. They are able to hold wedding events and receptions up to 300pax. They are also able to handle the events like company product launching, brand launching or drama shooting.
Entrance
The entrance is so beautiful, it have the set of pinkish, Santorini-like arches.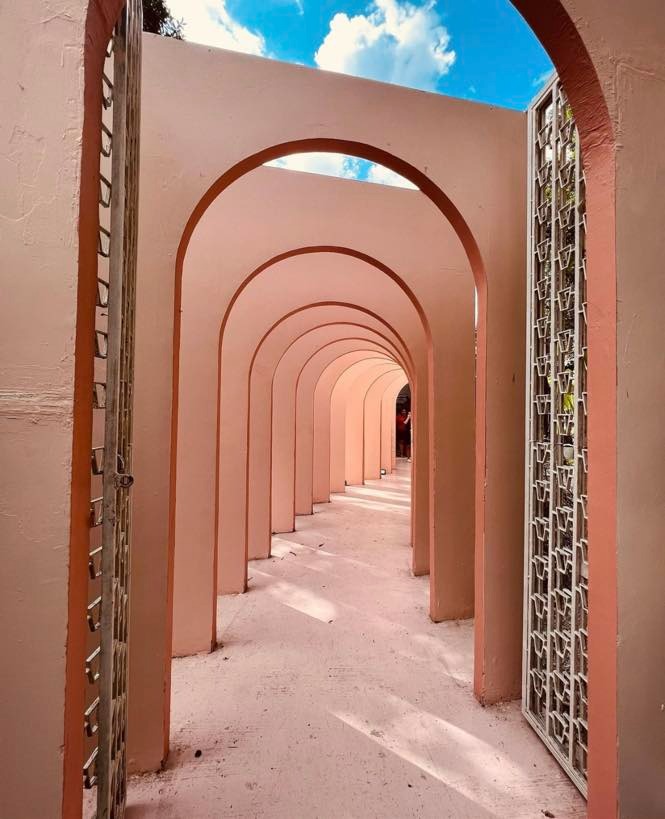 Indoor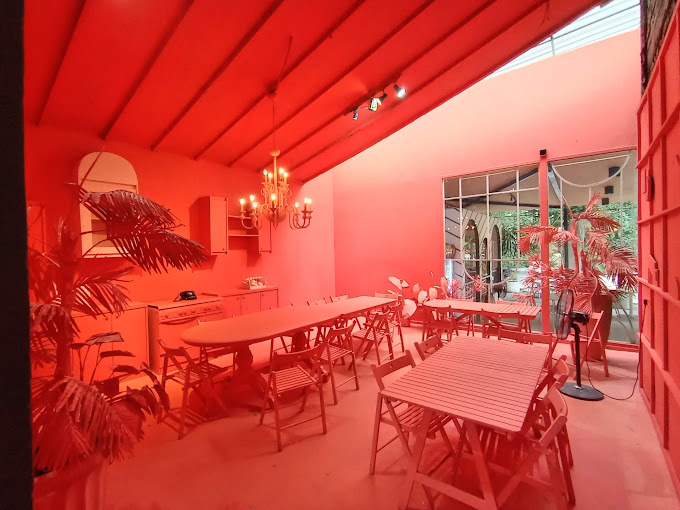 As much as the decor is quite pretty, the vibe of the place as expected, quite and peaceful but still, It would be great if we could enjoy some music to enlighten the mood a bit and the entire place is squeaky clean!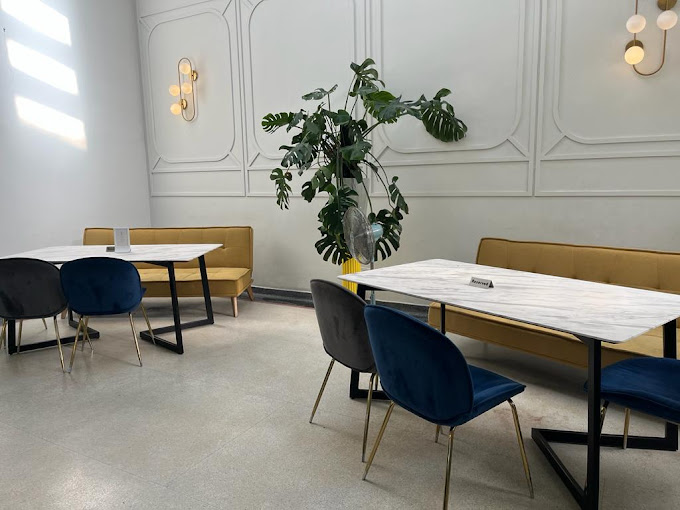 Outdoor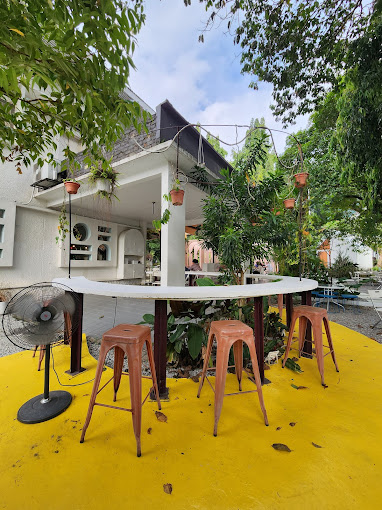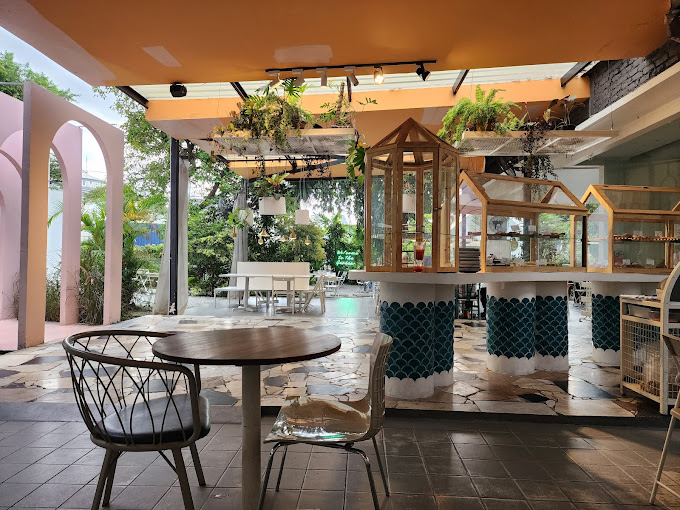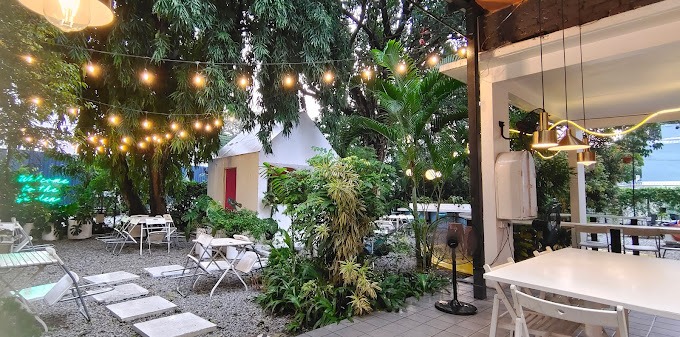 Menu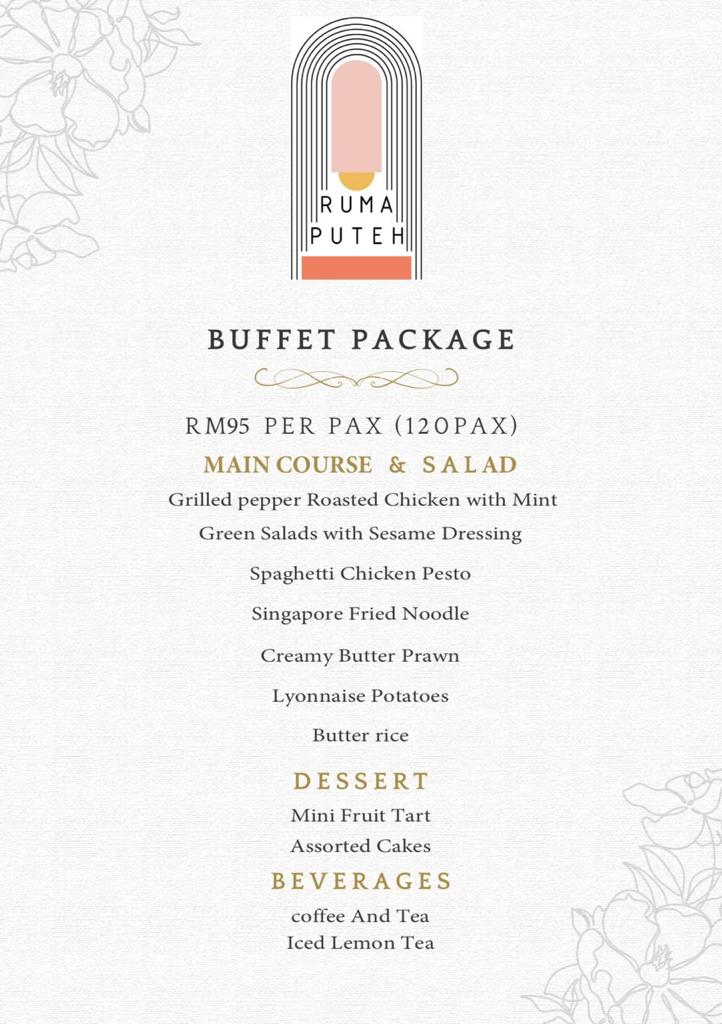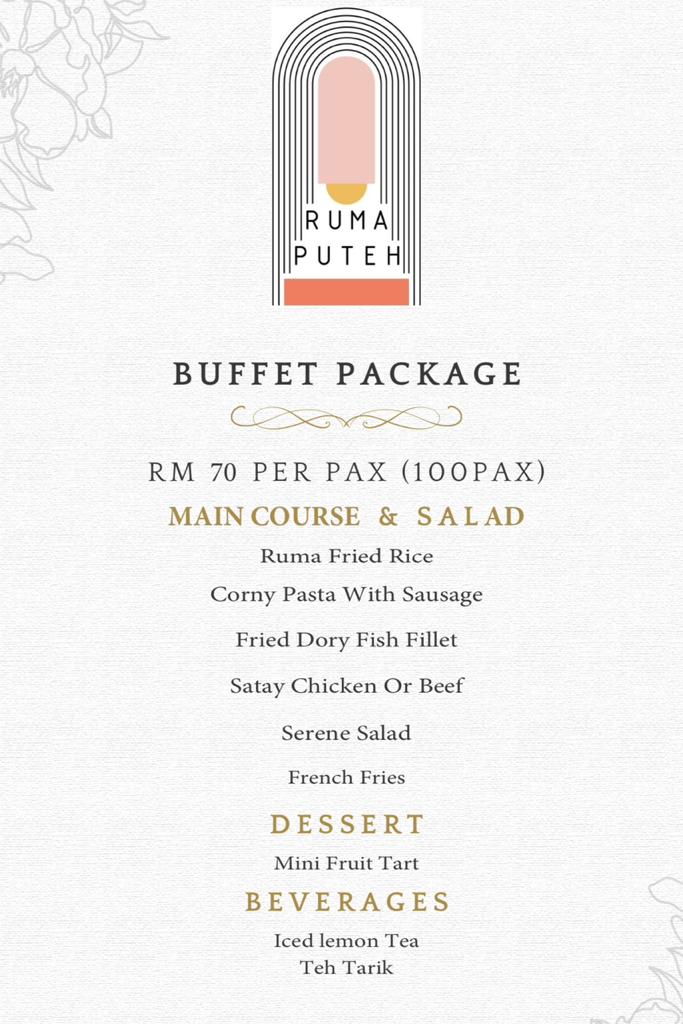 Events
Ruma Puteh has a cozy event space with indoor and outdoor seating. This event space is able to accommodate up to 300 pax is suitable for events such as a family dinner, business event, birthday party, anniversary, bridal shower, baby shower, tea party, gathering, corporate lunch, annual dinner, seminar, business networking, Press & media launch or even a simple meet-up with friends and family.
Location
The routes are rather simple—you'll know you're on the right track as soon as you notice the unique triangular roofs of the Istana Budaya! Since the cafe is located in a neighborhood area, it is pretty easy to find parking spots there. You can either park along the roadside right in front of the cafe itself or you can also opt to park at Istana Budaya.
To be exact, Ruma Puteh is located on Jalan Kuantan, Taman Tasik Titiwangsa which is right on the opposite side of Kuala Lumpur's Istana Budaya. For those who are driving, you can just type in Ruma Puteh on your Waze or Google Maps.
Address:

60A, Jln Kuantan,
Taman Tasik Titiwangsa,
53200, Kuala Lumpur

Get A Free Quote