Event type : Bridal Shower, Conference, Corporate Retreat, Family Retreat, Private Retreat, Seminar, Training Session
Get A Free Quote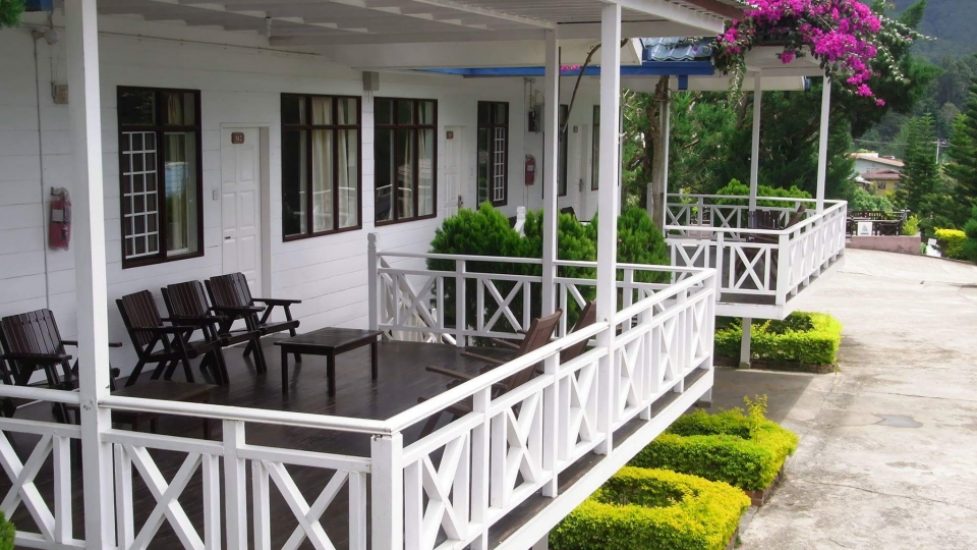 Kinabalu Pine Resort
Kinabalu Pine Resort is a multi-award winning, 2-star resort and event space in Ranau, Sabah. Surrounded by pristine jungles and a serene landscape, this resort is perfect for a peaceful weekend getaway. When the weather is clear at certain times of the day, mist and clouds will part to reveal Borneo's highest peak: the majestic Mount Kinabalu. The resort has wooden cabins available for guests to rent which are exclusively built with Selangan Batu hardwood which is known to be durable and strong. A conference hall is also available for meetings and other private events. A restaurant called "The Pines" which serves Western and local cuisine is open to serve customers and even has a karaoke lounge open from 09:00 pm to 11:30 pm. In this mountainous region of Sabah, it can get quite chilly during the early morning and at night.
Event Space
Kinabalu Pine Resort has a very simple and pleasant design with beautiful landscaping. The buildings are all built with wood and have a very rustic look to them which suits just fine as Ranau is quite far away from Kota Kinabalu and is by no means, an urban area. The conference hall available for use can accommodate up to 150 pax and is very basic, requiring the use of whiteboards. WiFi is available for free in all rooms.
Events
Kinabalu Pine Resort is great for private events such as a corporate retreat, conference, family retreat and many other such events. The conference hall here can only accommodate up to 150 pax.
Location
Kinabalu Pine Resort is located in Ranau, which is located quite a distance away from Kota Kinabalu where the airport is situated. Customers can reach the resort by car, bus or even taxi. A chartered vehicle can also be arranged with the staff of Kinabalu Pine Resort for convenience of travel, particularly for big groups.