Event type : Birthday Party, Corporate Dinner
Get A Free Quote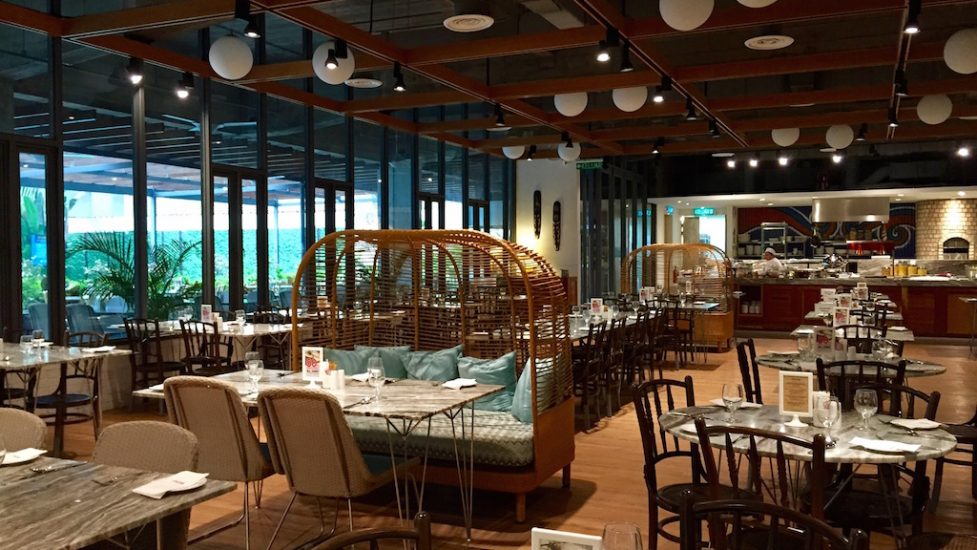 The Kontiki Restaurant
Kon-Tiki was the name of the famous 1947 expedition led by explorer, Thor Heyerdhal, to prove that South Americans were the possible original inhabitants of the Polynesian Islands. The team journeyed from Peru on a raft made of balsa tree trunks and tied together with hemp ropes for almost 7,000 km across the Pacific Ocean before they arrived in Polynesia. The Kontiki Restaurant was inspired by this epic journey and has been built to bring diners to a gastronomical journey without needing to travel too far.
Event Venue
The Kontiki Restaurant has been lavishly furnished by Federal Hotel Kuala Lumpur. The Kontiki Restaurant brings a modern contemporary interior-designed concept offering an extensive buffet spread with an elevated interactive consumer dining experience with an open kitchen. It's becoming an in thing to watch your chefs prepare your meal for you.
The Kontiki Restaurant also offers a relaxing and refreshing view of the outdoor pool with a lush tropical garden and tree lights. A less-is-more minimalist feel enables guests to flow seamlessly between its indoor and outdoor area. The Kontiki Restaurant has an interior décor is a mix and match of old and new, starting with two giant Tikis at the main entrance to welcome you to comfortable seating including our rattan 'love seats'. There's also poolside right beside the restaurant which could be used to extend your event to have a truly South Seas feel.
Location
The Kontiki Restaurant is located in the mezzanine floor of the Federal Hotel Kuala Lumpur. The guys at Federal Hotel, perhaps hearing the feedback on how things are looking dated there, have spent a very pretty penny to create the Kontiki Restaurant. Federal Hotel is located on Jalan Bukit Bintang, right smack in the heart of KL. Parking is easily available at the Low Yat building.
Address:

Federal Hotel Kuala Lumpur
Jalan Bukit Bintang
55100 Kuala Lumpur
Get A Free Quote