Event type : Baby Shower, Birthday Party, Meet Ups
Get A Free Quote
Le Taste Cafe
Le Taste Cafe is a cafe event space located in SS2 PJ. This cosy cafe is suitable for a variety of event such as birthday, reunion or baby shower
Their event menu menu starts from RM35 per pax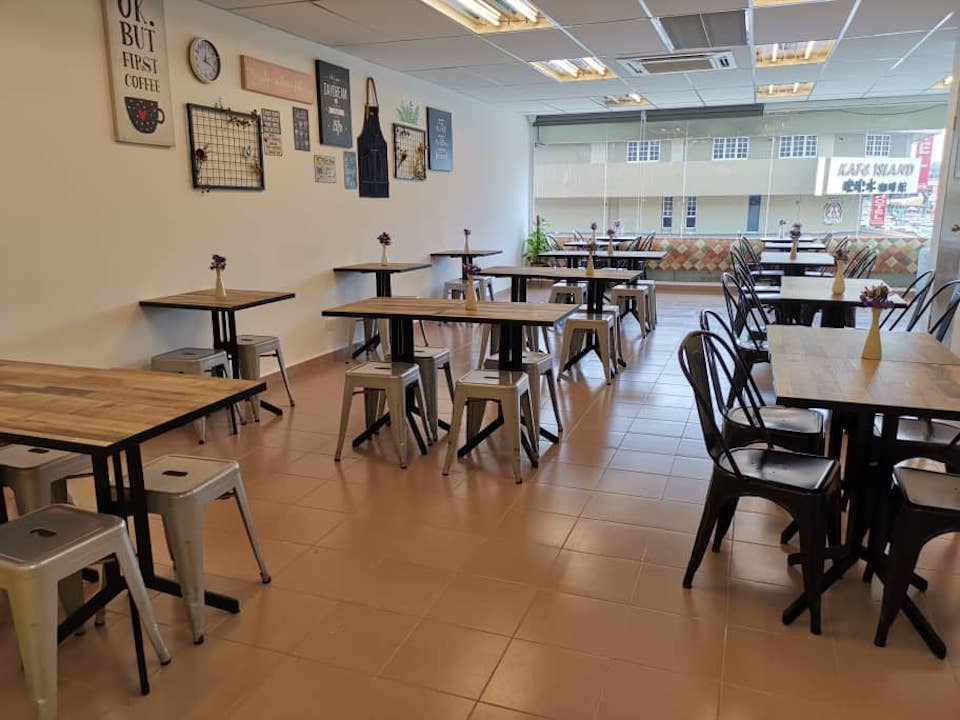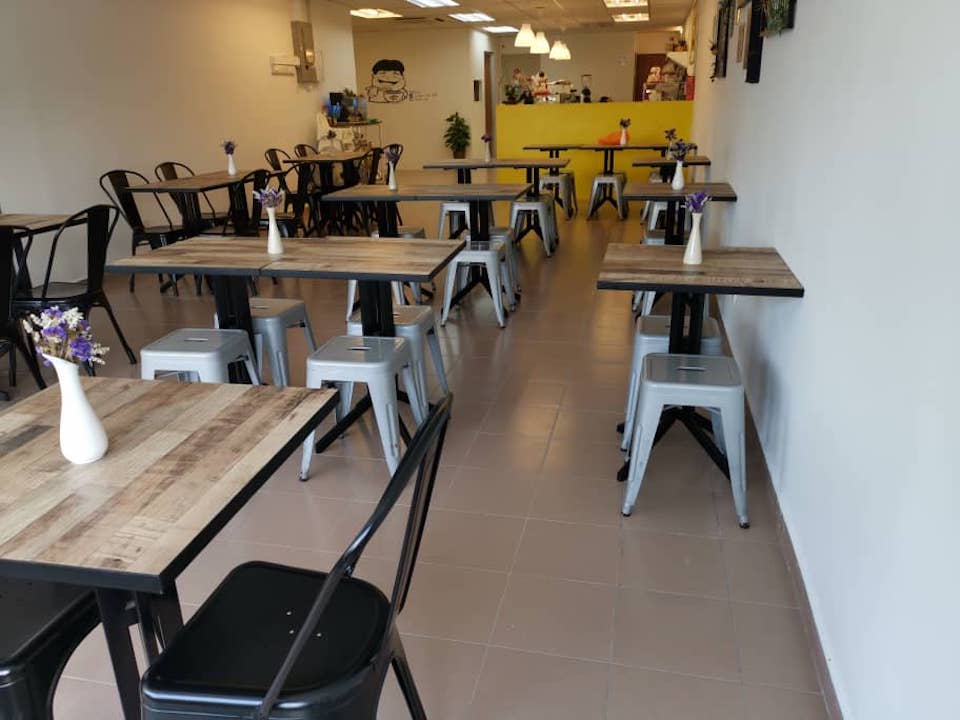 Event Menu
Buffet Menu A – RM35 Per Pax
(minimum 50 pax)
STARTERs
House coleslaw
MAINS
Fried Rice
Fusilli Pasta with chicken Bolognese
Fried fish with Thai Sauce
Roasted Mix Veggies
DESSERT
Fresh fruit
DRINK
Fizzy Lychee Lemon
Buffet Menu B – RM45 Per Pax
(minimum 40 pax)
STARTERS
Wild Mushroom soup
House coleslaw
MAINS
Mushroom Aglio – Olio
Roasted Herb Chicken Thigh
Fried fish with Thai sauce
SIDES
Roasted Mixed Veggie
Potatoes Gratin
DESSERT
Assorted cakes
Fresh fruit
DRINK
Fizzy Lychee Lemon
Buffet Menu C – RM55 Per Pax
(minimum 30 pax)
STARTERS
Wild Mushroom soup
House coleslaw
MAINS
Mushroom Aglio – Olio
Fusilli Pasta with chicken Bolognese
Grilled Lamb Chop
Fried fish with Thai sauce
SIDES
Roasted Mixed Veggie
Potatoes Gratin
DESSERT
Assorted cakes
Fresh fruit
DRINK
Fizzy Lychee Lemon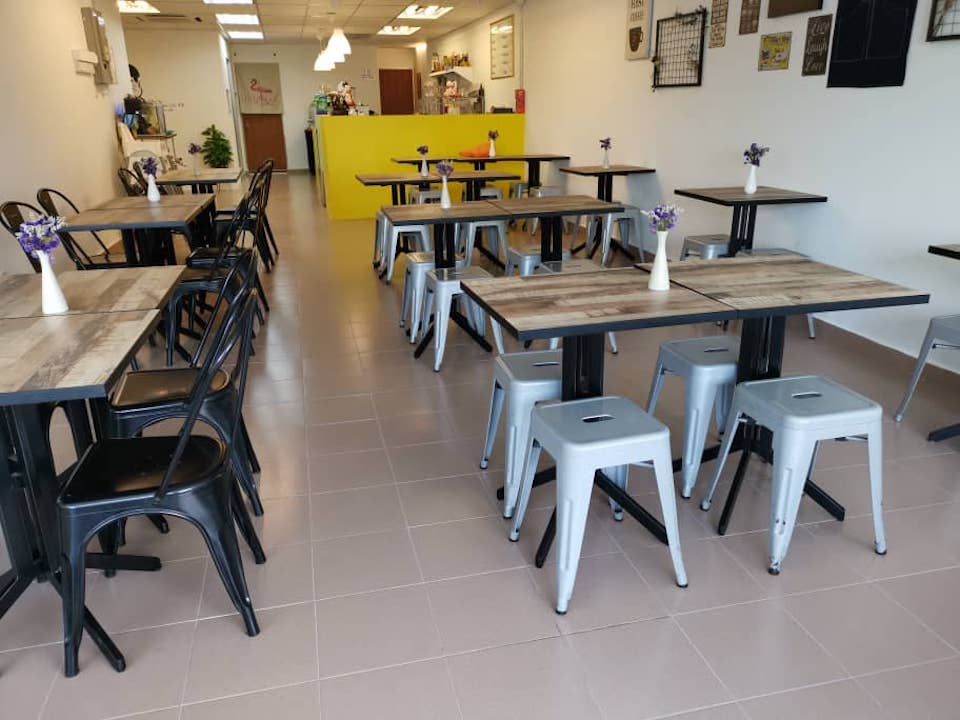 Event Space
Le Taste Cafe SS2 has a simple, minimalist interior that allows you to explore your creativity on how to dress up for your event. Since Le Taste Cafe is located on the first floor, theres a high ceiling glass wall that would provide great natural light for your photo taking purposes.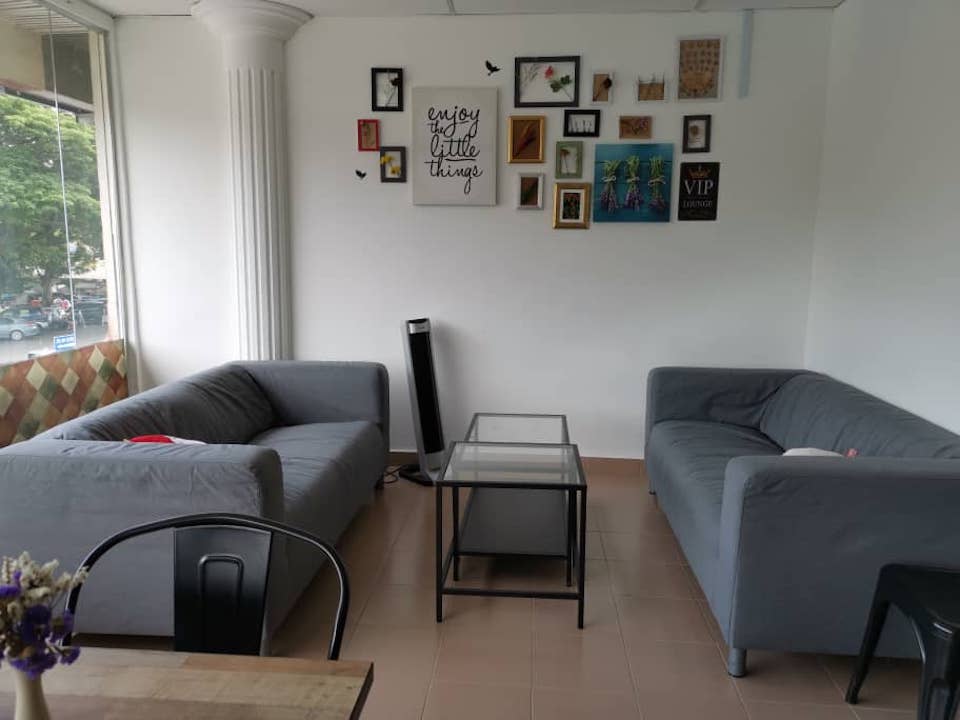 Event
Le Taste Cafe SS2 is suitable for a variety of event such as birthday party, baby shower, gathering, reunion and so much more. This event space can take up to 50 pax.
Location
Le Taste Cafe SS2 is located at SS2 and and of the same row of CIMB SS2. There are street parking available. Getting to SS2 is easy as it is just off the LDP.
Address:

74A ( 1st Floor),
Jalan SS2/60,
Petaling Jaya 47300,
Selangor
Get A Free Quote