MONA Publika Delivery & Takeout Menu
Event type : 1. Food Delivery / Pick Up
Get A Free Quote
MONA Publika Delivery & Takeout Menu
MONA Publika is a retro-Malayan bar resto in Publika. Relive the times when we build bridges, not walls. While enjoying great food and drinks, of course.
Their mantra is simple — good food & drinks shouldn't cost you a bomb, and reasonably priced food & drinks shouldn't taste like shit.
In MONA, they value our customer's experience, from presenting the chic Retro-Malayan setting to surprising your tastebud with our home-made recipes.
Their best selling item, Salted Egg Butter Chicken was created in 2015 and was introduced in our other outlet, JIBRIL.
Order through WhatsApp. Pay Online. Pick Up / Deliver at Your Designated Time
Food Delivery
* Availabe with additional charges apply
Operational Hours
* 10:00 am to 08:00 pm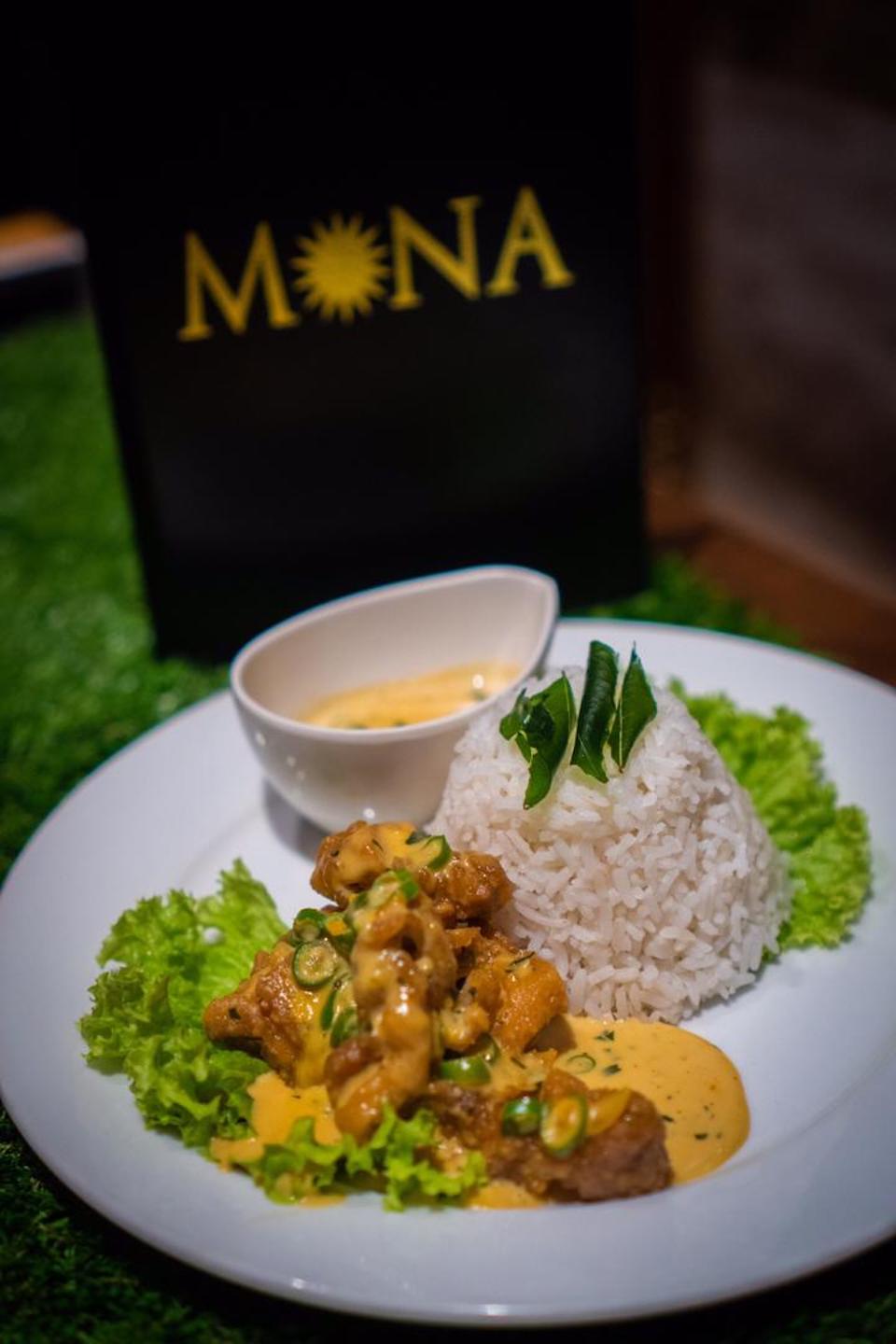 FOOD
Salted Egg Butter Chicken with white rice and butter sauce RM 18.90
Salted Egg Butter Squid with white rice and butter sauce RM 22.90
Salted Egg Butter prawn with white rice and butter sauce RM 24.90
Salted Egg Butter combo with white rice and butter sauce RM 29.90
Nasi Lemak Butter Chicken Salted Egg Butter Chicken + Nasi lemak RM 21.90
Nasi Lemak Butter Squid Salted Egg Butter Squid + Nasi lemak RM 24.90
Nasi Lemak Butter Prawn Salted Egg Butter prawn + Nasi lemak RM 25.90
Nasi lemak Butter Combo Salted Egg Butter Combo + Nasi lemak RM 30.90
Oriental Duck Egg Noodles Malaysia favourite "Maggi" redefined RM 18.90
WESTERN
Grilled Buttermilk Chicken with mixed salad RM 18.90
Grilled Blackpepper Chicken with mixed salad RM 18.90
Fish & Chips With Our Home~ made batter RM 18.90
Spicy Aglio Olio with Chicken RM 17.90
Spicy Aglio Olio with Salmon RM 20.90
Carbonara With Chicken Ham RM 17.90
Carbonara With Salmon RM 20.90
Seafood Marinara Pasta RM 19.90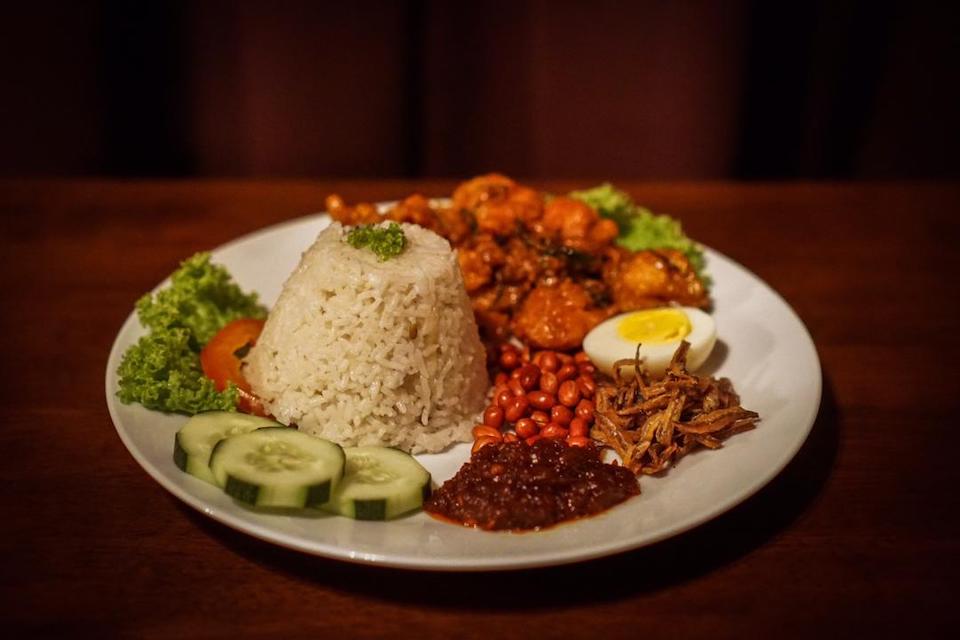 Margherita Pizza RM 10.90
Beef Supreme Pizza RM 30.90
Chicken Ham & Cheese RM17.90
Beef Pepperoni Pizza RM 20.90
Chicken Pepperoni Pizza RM 19.90
Smoke Salmon Pizza RM23.90
Butter Chicken Pizza RM 25.90
DESSERT
Macarons Blueberry RM 5.90
Salted Egg Croissant RM 10.90
Address:

D3-G3-8, No. 1,
Jalan Dutamas 1,
Solaris Dutamas,
50480 Kuala Lumpur
Get A Free Quote