Event type : Alumni Party, Annual Dinner, Association Dinners, Baby Shower, Birthday Party, Business Presentation, Corporate Dinner, Full Moon Party, Seminar, Wedding Dinner
Get A Free Quote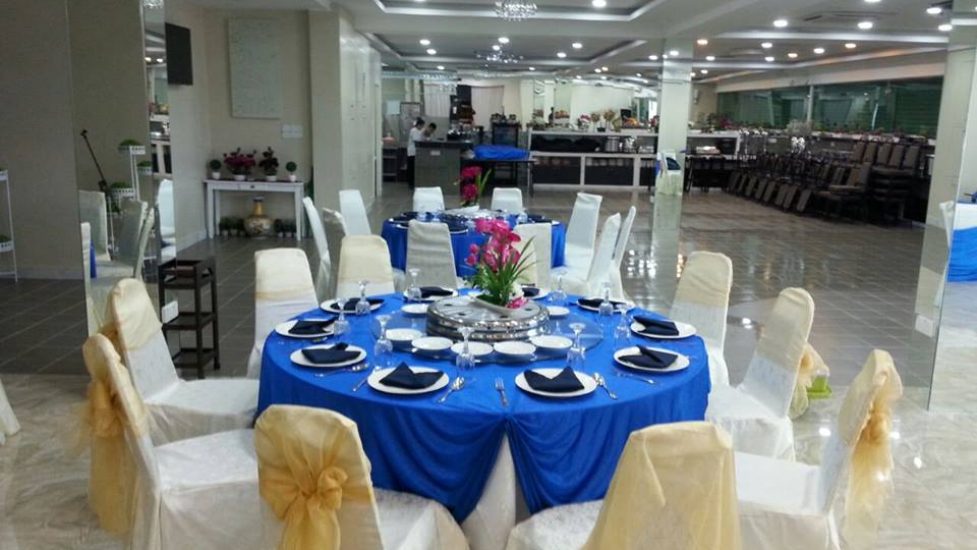 Nice Banquet Sabah
Nice Banquet Sabah is an event space operated and wholly owned by Mrs Nancy Lim School of Cooking & Baking, a well know figure in the culinary scene of Kota Kinabalu. Having an established cooking business, it was a logical path for Mrs Nancy Lim to venture into providing an event space as well and that is how Nice Banquet Sabah came into being.
Event Space
The Nice Banquet Sabah event space is designed to be a versatile space. All you need to is dress it up for your occasion. There is a stage within the hall which can be used for the presentations. It can also be dressed up to suit the occasion. The team at Nice Banquet Sabah is ready to dress up the place in variety of styles to meet your event needs. The facilities here include a sound system, LCD projector, Karaoke LED, and TV.
Events
Nice Banquet Sabah is a suitable space to host a grand birthday party, a full moon party, a company annual dinner, an alumni dinner, a large gathering, or a wedding dinner. The event space here can take up to 100 pax seated in a banquet setting.
Location
Nice Banquet Sabah is located at Lintas Jaya Uptownship and is easily accessed via Jalan Lintas. There is parking available on the streets around the place.
Address:

Block F7, 1st Floor,
Lintas Jaya Uptownship,
Kepayan Highway,
88300 Kota Kinabalu,
Sabah,
Malaysia
Get A Free Quote