Pastry Institute St Honore Dessert Catering
Service type : Cake, Caterer, Dessert
Get A Free Quote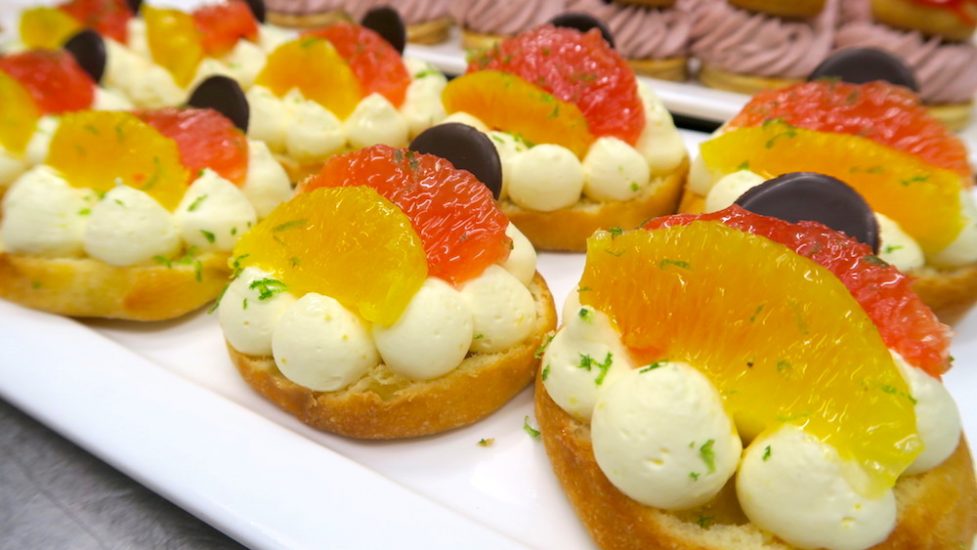 Pastry St Honore Catering
Do you have an event in need of catering some exciting French pastries and desserts? If the sound of Eclairs, Macarons, Classic tarts, Opéra, Vanilla Mille Feuille and Petit Antoine drives you into dessert heaven, then get your dessert catering needs fulfilled by Pastry St Honore Catering. Apart from the desserts and sweet pastries, Pastry St Honore also serves savoury pastries like Quiche, Soft Roll Sandwiches, Savoury Eclair and Brioche.
Chef Frederic Oger
Pastry St Honore will handle your dessert catering for your events with French flair and finesse as they are helmed by pastry chef extraordinaire, Frederic Oger. Chef Frederic Oger, was previously the Head Pastry Chef at 24 with 2 Michelin star Chef Michael Caines' restaurant and Executive Pastry Chef in various 5-star luxury hotels and resorts. And if you follow 8TV's King of Desserts programme, you would have seen him as the final judge for chocolate and desserts. That's the pedigree that is going into the making of the pastry you order from Pastry St Honore. So it's almost a guarantee that your guests will overstay at your event and help you finish every single bit of pastry that you offer them.
Pastry St Honore has done dessert catering for events small and big and they have served some of the biggest names in town. Apart from corporate functions, Pastry St Honore will also take made to order sweet treats that meet your needs.
Address:

C-2-1 & C-2-2 TTDI Plaza, Jalan Wan Kadir 3, Taman Tun Dr. Ismail, 60000 Kuala Lumpur
Get A Free Quote