Qaseh Renjis Catering & Event
Service type : Caterer, Food Service, Services
Get A Free Quote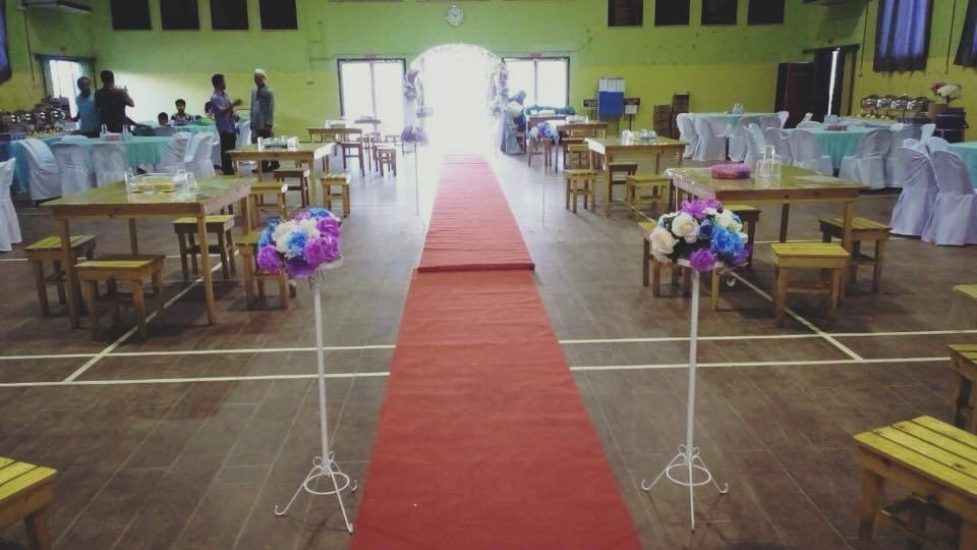 Qaseh Renjis Catering & Event
Established on 2008, Qaseh Renjis Catering & Event is a well experienced catering and event planner. Qaseh Renjis, the founder of this event service provides pre-order buffet catering service. She has a total of 5 dishes in her regular menu. Because the majority of people in Kota Kinabalu are Malays, she only supports Malay food catering. She has a few pride dishes, for instance Black Pepper Beef, Rendang chicken and Spicy Tomato Chicken. For regular catering, she charges customer RM14 per pax at a minimum of 300 pax.
Event Service
Qaseh Renjis Catering & Event serves a variety of catering services for events. They are currently serving in Kota Kinabalu, but the event service is still looking forward on expand their business to the whole Sabah. She caters events from a minimum of 300pax to a maximum of 1000pax. Her business at Kota Kinabalu is very good, so her time table is very pack. Anyone interested for her food catering event service need to make a 3 months advance reservation. Besides that, she is able to cater foods for wedding dinners. There is no time limit for a 1000 people wedding dinner, but for a 300 pax wedding dinner, she offers a 3hours event service only. Anyone who stays at Kota Kinabalu and interested in her event service can WhatsApp her (016-222 4702) for more enquires.
Service Area
Qaseh Renjis Catering & Event is able to provide food catering service within the capital city of Sabah, Kota Kinabalu.
Address:

Lot 42-43, Wisma Muis,
88100, Kota Kinabalu,
Sabah,
Malaysia

Get A Free Quote