Event type : Alumni Party, Bachelor party, Cocktail Party, Corporate Dinner, Corporate Party, Wedding Party
Get A Free Quote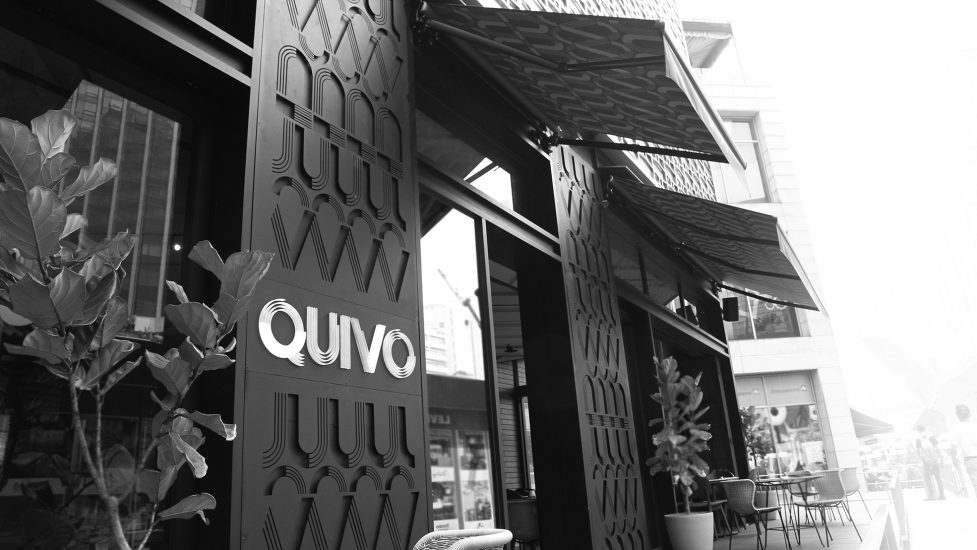 A Mediterranean Lifestyle
The first homegrown food and beverage concept from the Valiram Group, Quivo is a chic new establishment in the heart of Kuala Lumpur's busy metropolis, offers quintessentially flavourful food, hand-crafted with love. Quivo is a dining experience for every occasion, and a place to relax, and recharge whether during a workday, shopping spree or as a meeting spot for friends, family, and associates.
Quivo seeks to be the embodiment of a Mediterranean lifestyle concept. Every dish at Quivo is made with carefully sourced ingredients. Cooked authentically using only the finest ingredients, Quivo stays true to its traditional fundamentals. Olive oil that tastes of the Mediterranean, salt that is freshly packed and coffee that is a unique home blend.
The all-encompassing menu offers delectable nibbles to share such as the Meze Platter or The Signature Quivo Mini Sliders. For the burger lovers, the Bespoke Burgers with a wide variety of fillings and customizable buns will definitely delight the taste buds. Alternatively, enjoy the heartier Italian inspired options with homemade wood-fired oven paddle pizzas or handcrafted pastas.
Quivo's paddle pizzas are cooked by wood-fired oven to create a wonderful symphony that bakes everything to perfection, while the fire brings out a unique crisp, bubbly texture and smoky taste, reminiscent of a sun-drenched day in Tuscany.
Impress Someone Here
Quivo has a focus on creative drinks and great wines. Their mixologists have concocted cocktails to be enjoyed alone or that's complementary to the menu. Quivo specialises in food and drinks that will delight your palate, which is perhaps the kind of care that you want to put into a private party for a special someone in your life or even a corporate dinner to impress an important business partner.
Quivo embodies an informal yet sophisticated ambiance with a welcoming atmosphere, offering a casual and contemporary dining setting with stylish fit-outs that perfectly balances the cozy yet chic environment. This is paired with a refined interior of elegant leather chairs, patterned tiles and the glittering stage of an open kitchen and bar.
Located at Level 3 Connection Precinct, of Pavilion KL, this one of a kind eatery is ready to delight and celebrates the senses.
Address:

Level 3, Pavilion KL,
168, Jalan Bukit Bintang,
55100 Kuala Lumpur,
Malaysia
Get A Free Quote