Event type : Birthday Party, Company Brainstorming, Corporate Meeting, Corporate Party, Product Launch, Product Talk, Wedding Party, Workshops
Get A Free Quote
Ruang Shah Alam
RUANG Shah Alam (Ruang means space in Bahasa Malaysia) is the second location for the guys who started RUANG Subang. Set amidst an industrial area, RUANG Shah Alam is an event space that has been converted from a light industrial factory space into a multi-purpose event venue that is serving the Shah Alam neighbourhood.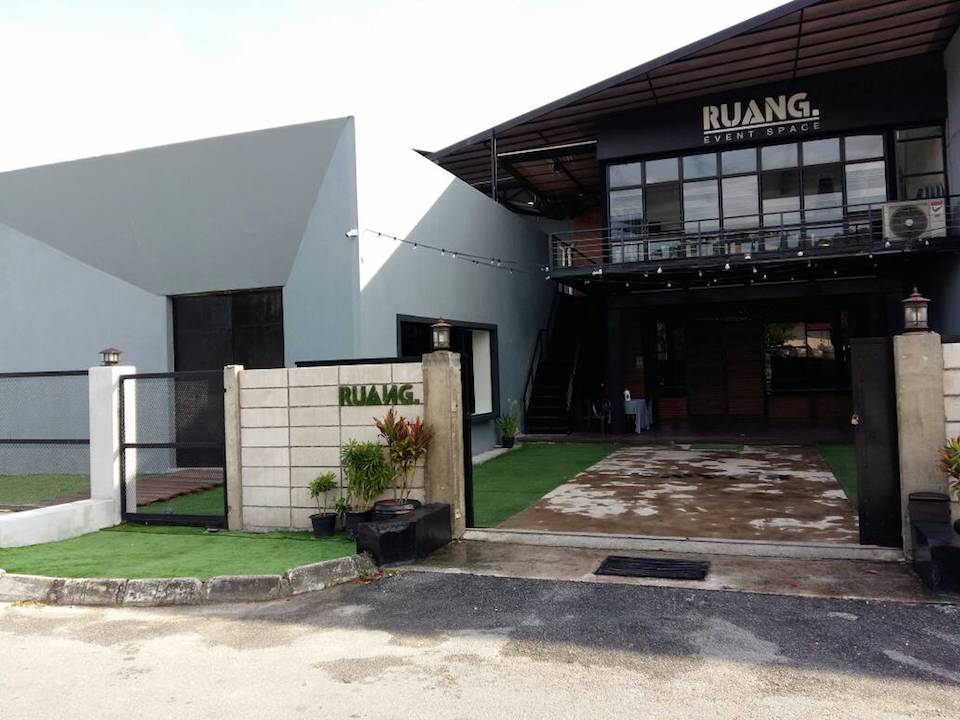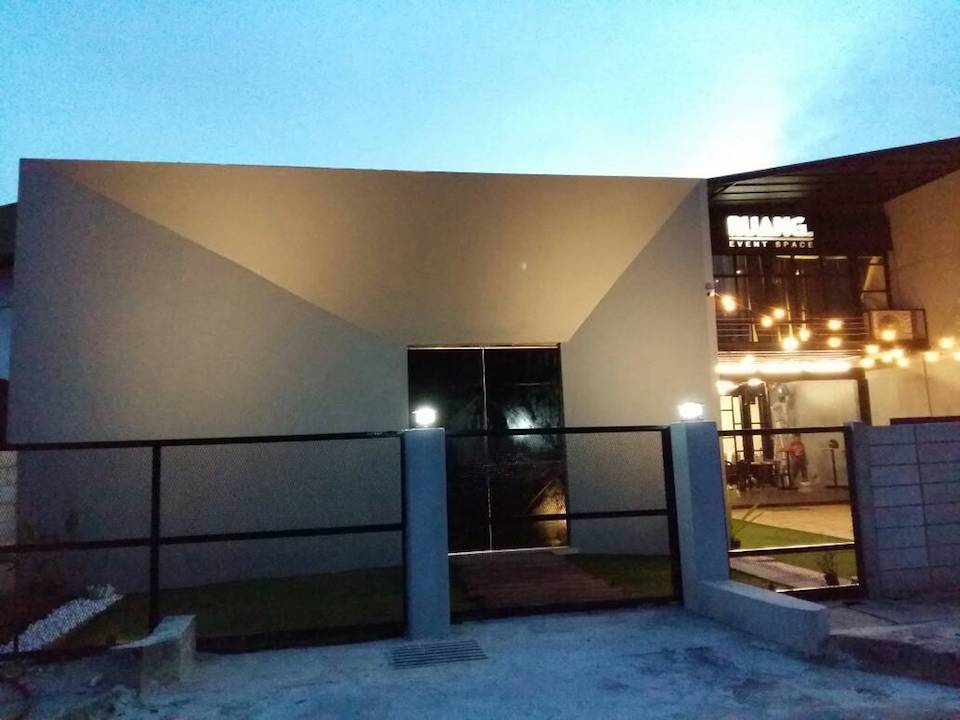 Hall Capacity
Hall A
Size : 1,500 sqft
Capacity : 100 pax
Hall B
Size : 2,700 sqft
Capacity : 200 pax
Hall C
Size : 5,000 sqft
Capacity : 300 pax
Check Availability & Rates
*Security Deposit – RM600 security deposit applies to all events.
It will not be refundable in the event of damages to the premise, furniture, equipment, or if you don't comply our outside caterer rules. The security deposit will be refunded within 14 working days after event date.
20% surcharge applies for outside catering

Event Space
RUANG Shah Alam is converted space which can accommodate 420 pax seated, which would cater for most types of events.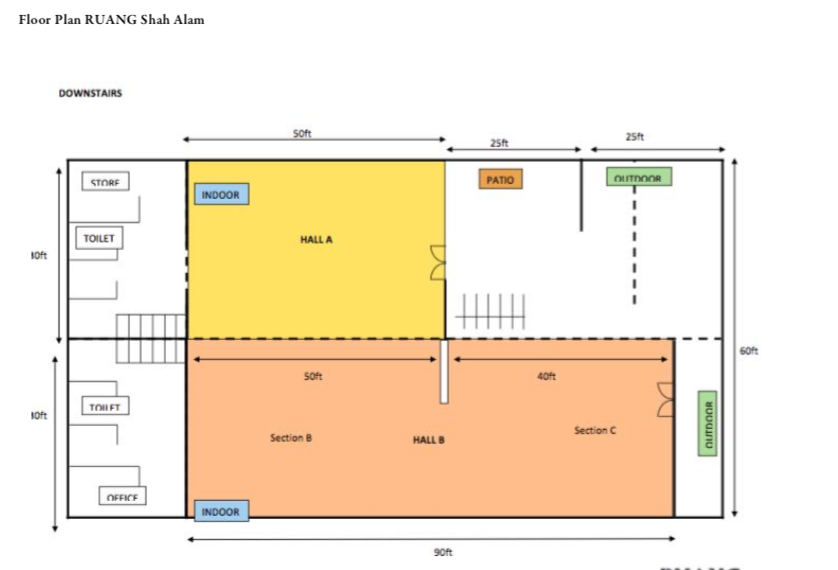 The Air Conditioned 8550 sq ft event space here comes equipped with
– Tables & Chairs (240 Chairs, 30 Tables)
– Basic PA System & Cordless Mic (Audio Play & Speech ONLY) 
– Projector & Screen
– Stage (16ft x 8ft)
– Surau
– Preparation Room
*Tables provided are banquet tables (4ft x 2ft)
*Chairs provided are mix of plastic chairs and banquet chairs
*Basic PA system is NOT MEANT for singing, performances, to be plugged in any instruments, or hooking up to mixer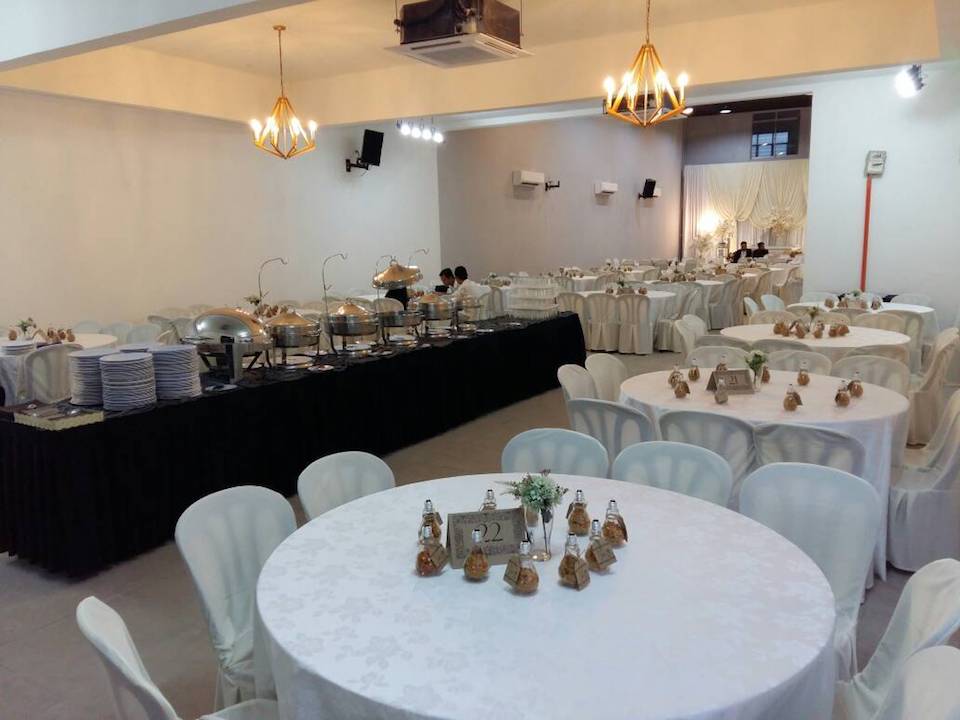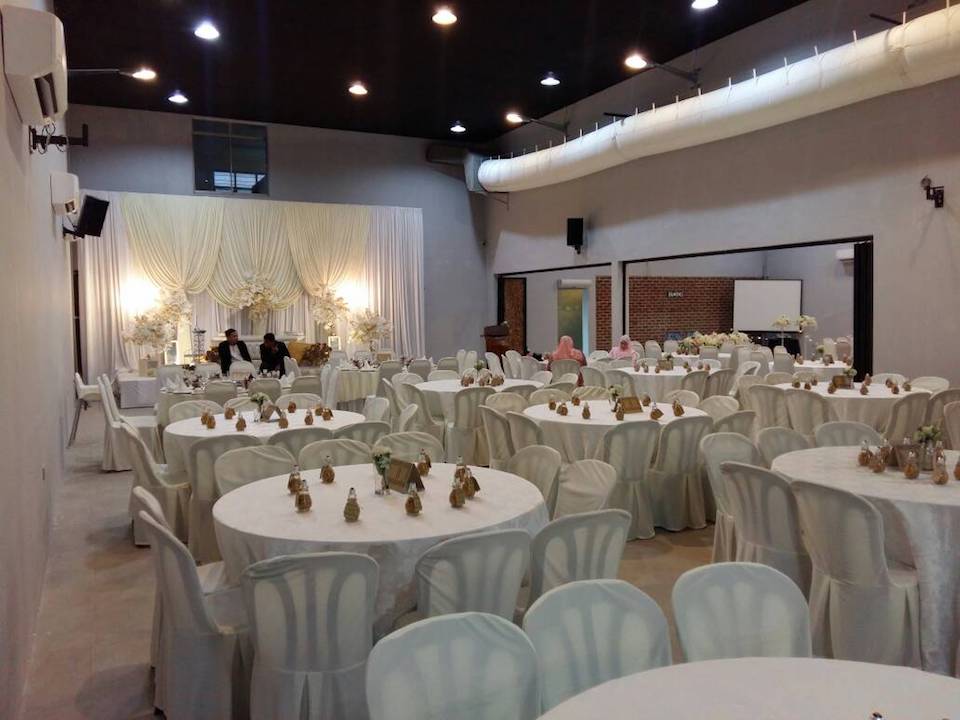 Events
RUANG Shah Alam is a casual event space that can take 420 pax and is suitable to hold private events, birthday parties, wedding solemnisation, company meetings, corporate brainstorming, training sessions, product launches, product workshops, bazaars, flea markets, etc especially if you are targeting people from the Shah Alam area and also some parts of Klang. The industrial decor would work for many of the hipster sensitivity of event organizers today.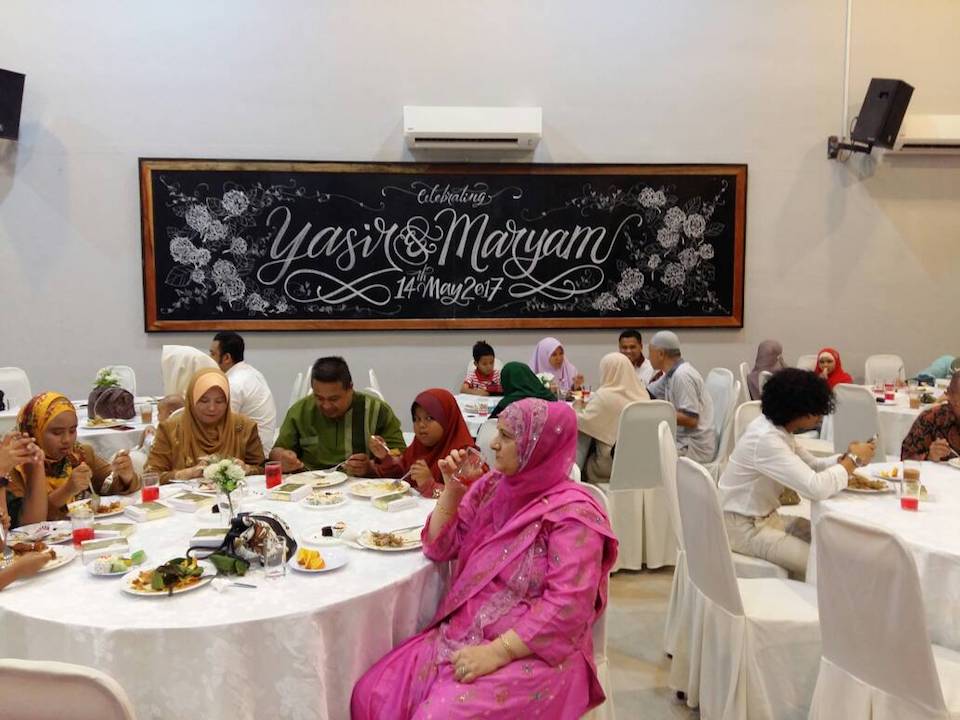 Wedding Venue
RUANG Shah Alam has also been a popular wedding venue given its location in Shah Alam. While the indoor space takes 420 pax, the addition of tents outside helps to expand the capacity of the space. You can have weddings of up to 1000 pax, especially if you are planning a come and go wedding event.
Location
RUANG Shah Alam is located in Shah Alam's Section 16. You can get to it easily via the Federal Highway then turning into Persiaran Kemajuan. Being set in an industrial area means that parking would be easily available on the street for events set in the evening or weekends.
Address:

11, Jalan Jemuju Tiga 16/13C,
Seksyen 16, 40200 Shah Alam,
Selangor
Get A Free Quote