Event type : Birthday Party, Business Dinner, Business Lunch, Cocktail Party, Corporate Dinner, ROM, Wedding Dinner, Wedding Venue
Get A Free Quote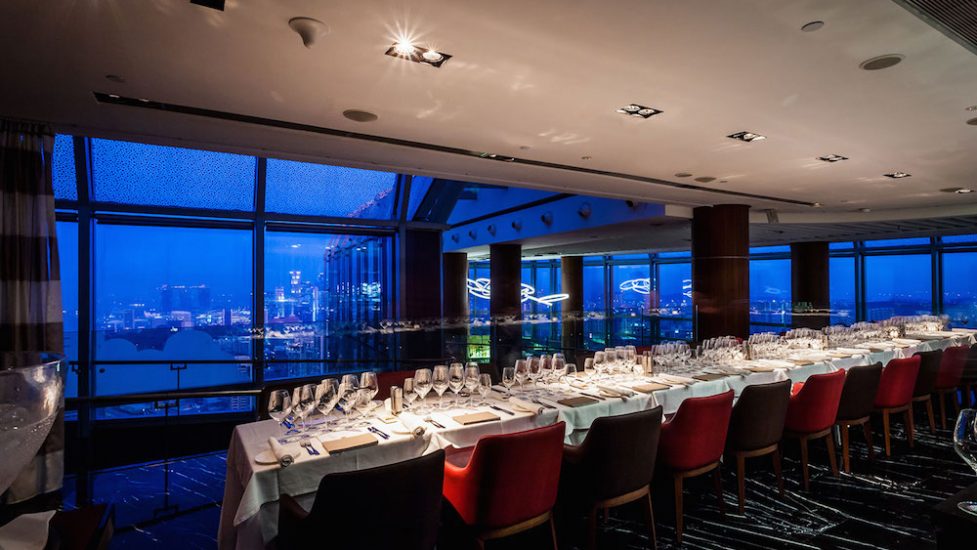 Salt Grill and Sky Bar
Salt Grill and Sky Bar sits on the 55th level of ION Orchard, and it was recently renovated in early 2014, with a refreshed look featuring an added exclusive dining area on the 56th floor for diners seeking utmost privacy, as well as a brand new bar on the mezzanine floor. Created by Luke Mangan, one of Australia's leading chefs, Salt Grill and Sky Bar has won a countless numbers of awards.
Signature creations at Salt Grill and Sky Bar include the inventive dish of Tea Smoked Quail, 'glass' Sydney Crab Omelette & Miso Mustard broth and the playful dessert of Luke's Liquorice Parfait. Served with great food, impeccable service and an excellent atmosphere, it is hard to go wrong with Salt Grill and Sky Bar.
Event Space
With a spectacular view of Singapore city, the ambience is perfect for events like birthday parties, company dinners, corporate events, cocktail parties, product launches, press conferences and not to forget wedding events too. Salt Grill and Sky Bar also has a private dining area for more intimate and exclusive events.
Location
Located in Orchard, Salt Grill and Sky Bar is right in the middle of Singapore. Salt Grill and Sky Bar is directly connected to Orchard MRT station, with over a dozen buses that travel there. Located in ION Orchard, it is connected to ION Orchard's carpark.
Address:

2 Orchard Turn,
#55-01 & #56-01 ION Orchard,
Singapore 238801
Get A Free Quote